19 Apr

HISTORY AND CURRENT OF THIS DISCOVERY-PARALLEL UNIVERSES AND THE BIG BANG
Analysis with the Parallel Universes in the surviving Dantesque Period and the irruption of the Big Bang.
A BRIEF OVERVIEW TO ANNOUNCE THIS DISCOVERY
After the first trips we were on in 1992 with my co-expeditionary, the world aviation record holder Mateo Boix, through Sumamao, Coro Pampa, Huachana, after the discovery of the Rio del Inca, as Boix calls it, now deceased, I return With my son Valentín my investigations, escorted by the indispensable Daniel Cáceres and his brother-in-law, going into the mountains, passing through Mario and Doña Cándida's lot, and heading to Loreto we deviated extending towards La Ramadita, leaving behind the waters of the Rio Dulce, which is when these avant-garde discoveries of great significance for the modern sciences of Astrophysics, Biology and Astronomy mainly will be born.
I install 8 video cameras in the Exotic Fauna Establishment enabled since 1998 in La Banda, aimed at the flooded soil, how many rocks I collect as samples in the south of our city, and two at the sky to study another and primal planetary system, surrounding them of an electromagnetic field I visit and informally inform the Directorates of Mines, Forests and Fauna, of the Unse of our city, and I participate in the Miguel Lilllo Foundation of the city of Tucumán to support the realization of DNA tests in South Korea, for other complex, and they are the ones who spread this discovery at its dawn, to the US.
There are two results that I obtain based on more than 1,000 videos, which, although unpublished, have not gone unnoticed by the observations of the man who would have already announced them in ancient times, and admitted today by the NASA Department of Philosophy regarding race of tiny beings, which tradition locates as originating from the areas with igneous basement of Greece.
And the second also surprising finding that will qualify our province as the pioneer in making known other forms of intelligent life, which are so much pursued by the Space Agencies or which are believed to exist on other planets and not on our lands. They are exceptional, in a mixture of beings-stars, so different and never imagined, that we only react with exclamations for the excesses of our reason, as the professors of the Department of Physics Herbert Lehman of New York say, Luis A. Anchordoqui and Eugene Chudnovsky, reason why it is regretted that until today they remained on the margins of science "… The universe could be full of intelligent life so different from ours that we have even failed to recognize its existence …"
These Astrotrophysicists, after this discovery, even try to explain it, if how life is possible inside the stars "… a process equal to the molecules that formed DNA and RNA on Earth, could be registered on a cosmic scale inside the suns … "And that"… there could be other forms of life that differ from everything we are capable of imagining… "
They refer to this first and new world, with not only these little men, but with millions of intelligent specimens – flying in a weightless space – with the unmistakable mark of originating from the center of the Earth, and that swarm throughout the universe, what is brewing today to new academic theories in support of this, and all because of the way in which they reach me, and that they cannot deny in recent hypotheses of scientists published in the United States, which you will see now, and in how these beings look like reflections coined in the lineage of the creators, by the irrational properties of their energies that they present, which only fit in the Parallel Universe or Mirror Universe explained by Lethan Boyle, from Steinhardt, from Penrose, from Julian Barbour from Oxford OK, by Sean Carrol and Alan Guth both from California and Massachusetts USA, who affirm that from Big-Ben, two universes are launched, one to the future and the other to the past in another dimension, that in simple form, this n explaining our phenomenon, by only one of its phases of the regression.
YEAR 1992
PLACE: PALEOCAUSE DEL RIO DULCE IN THE PROVINCE OF SANTIAGO DEL ESTERO – ARGENTINE REPUBLIC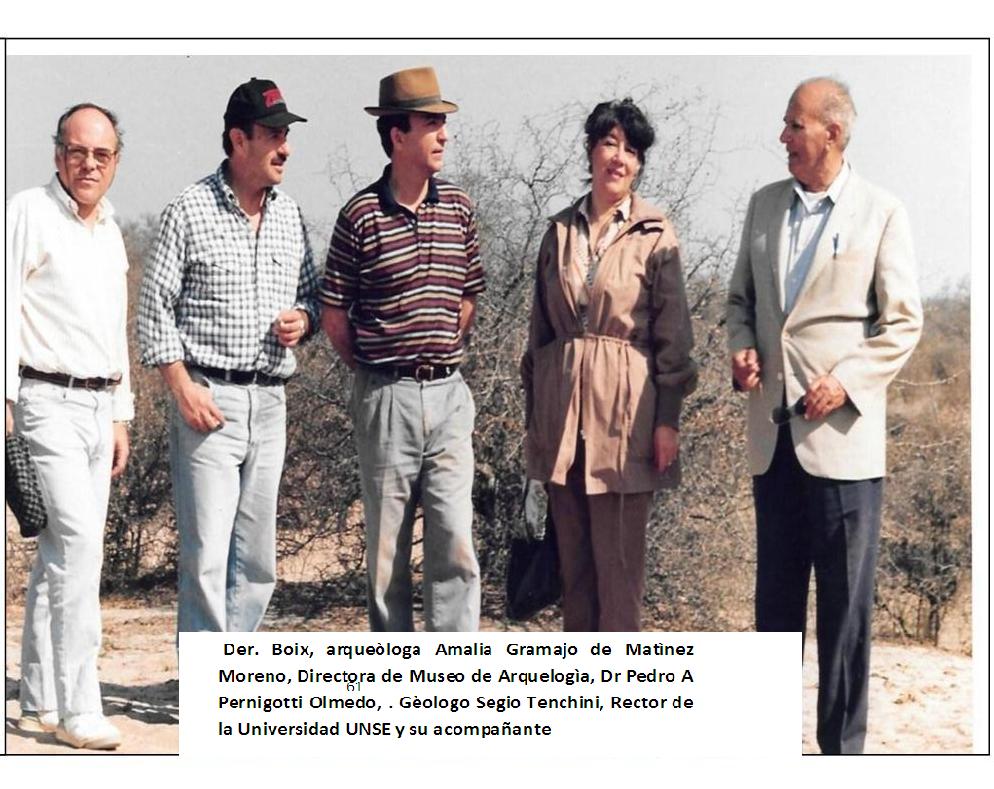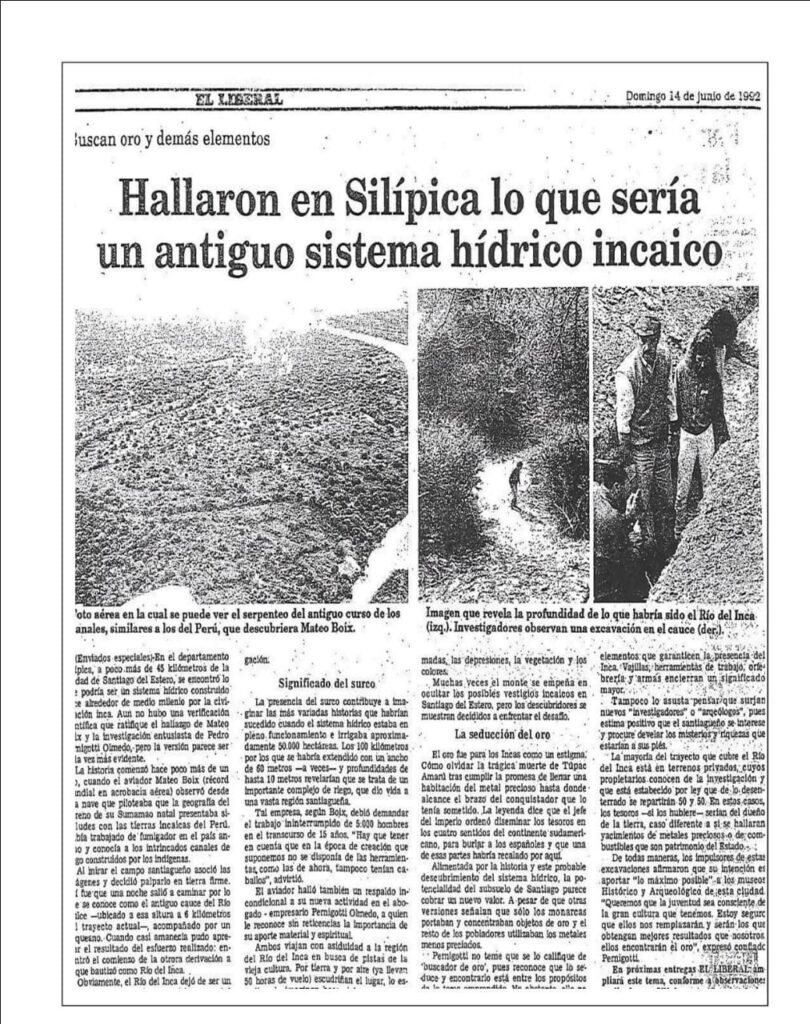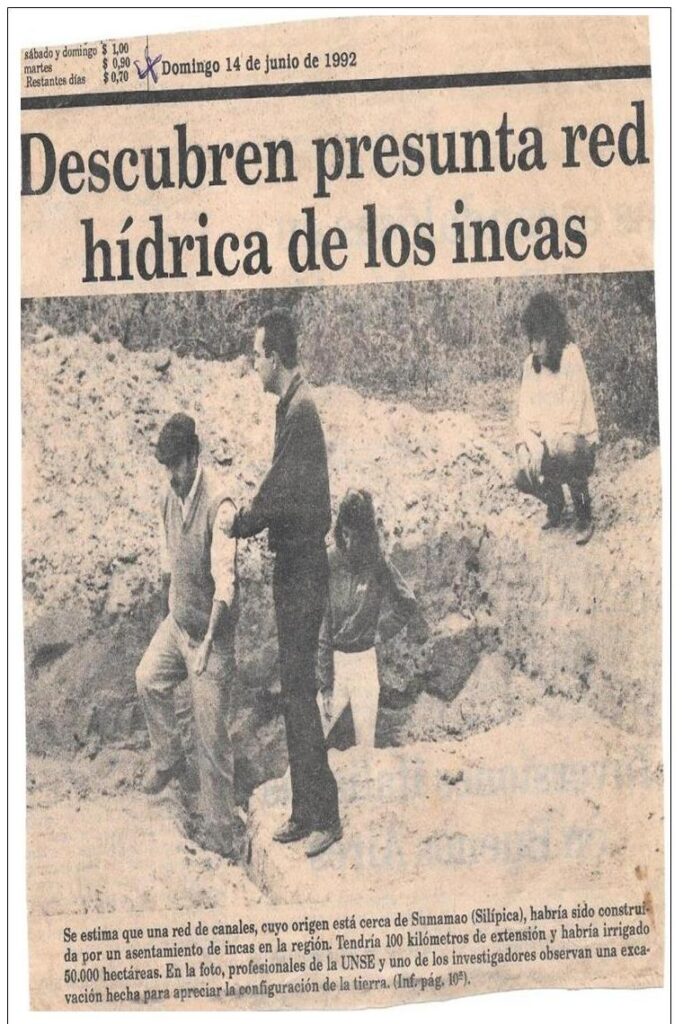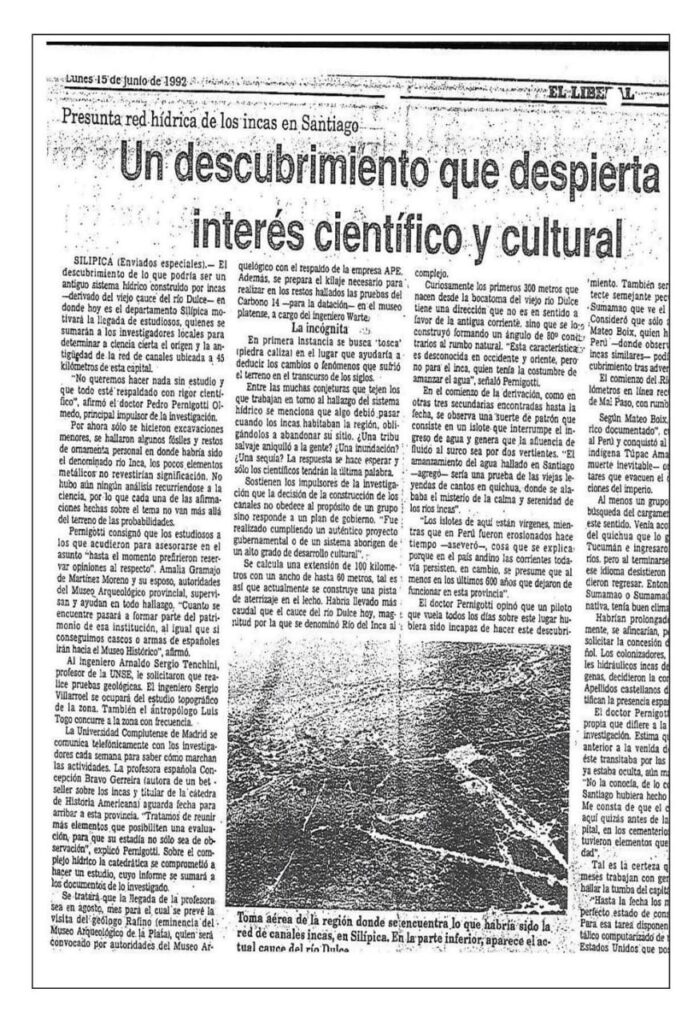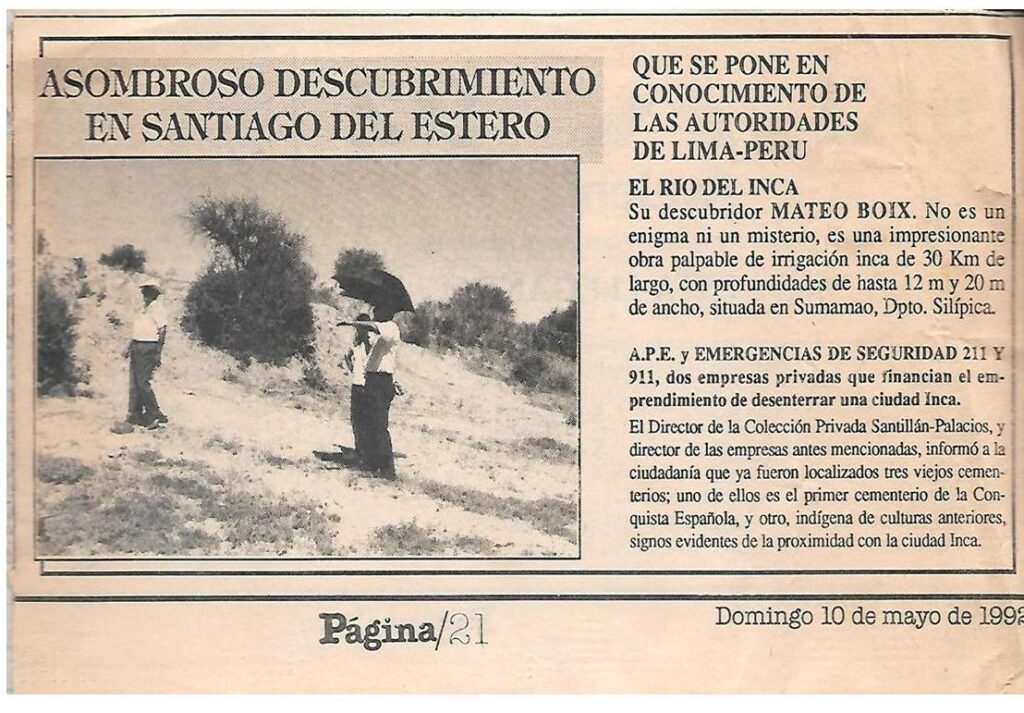 ---
TODAY, YEAR 2020
ESTABLISHMENT NOORHN
DIMINUTE SPECIMENS OF ORGANIC CONSTITUTION WITH ATTRIBUTE OF CONVERSION TO ENERGY. I HAVE FILMED THE VEGETABLE GOING IN AND OUT OF THE ROCK.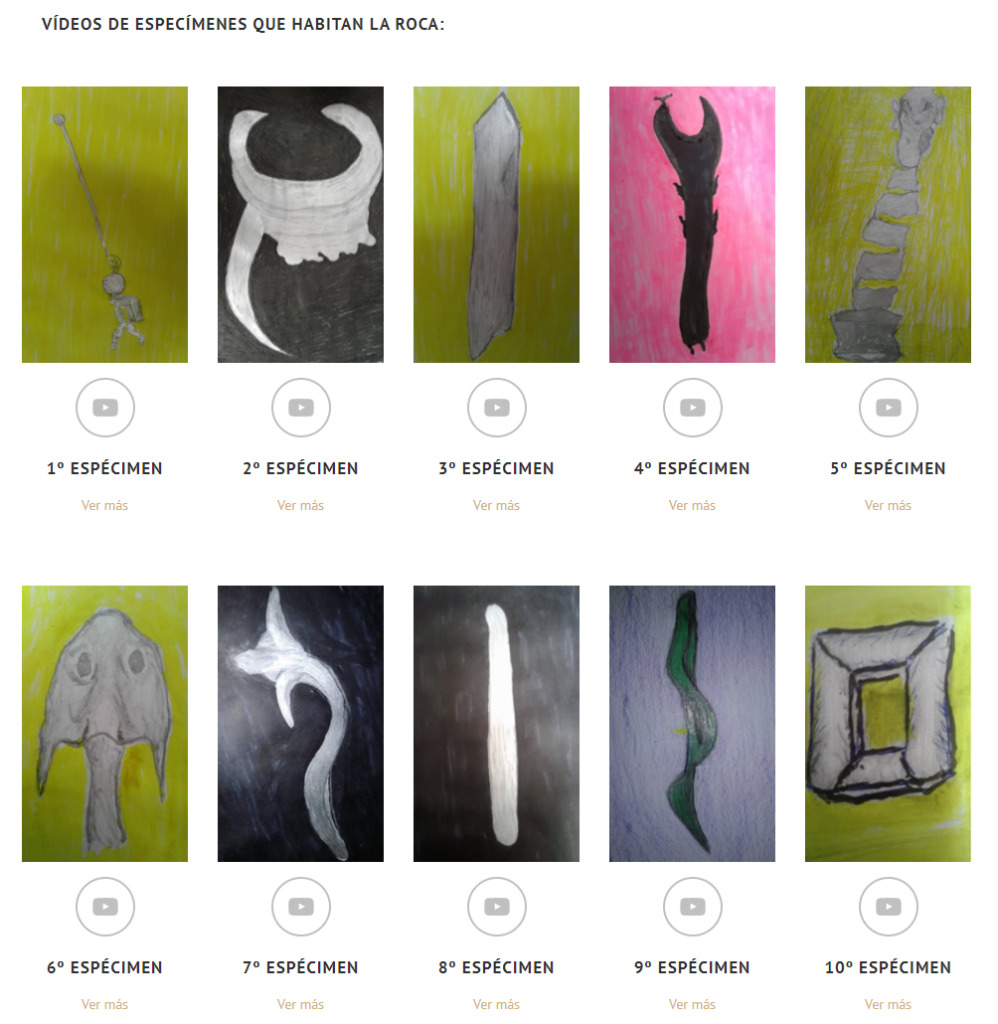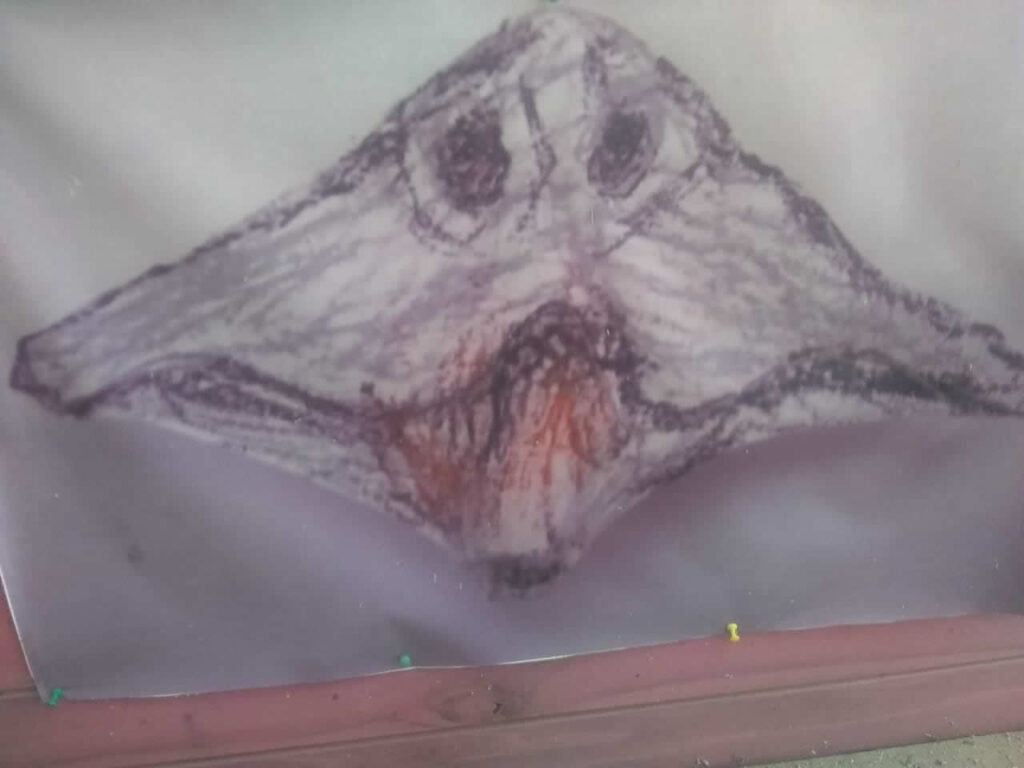 DWELLING OF INVISIBLES TYPE "REJILLAS"
ENERGY CONSTITUTION SPECIMENS THAT MAY OR MAY NOT BE DISPLAYED IN FRONT OF THE CAMERAS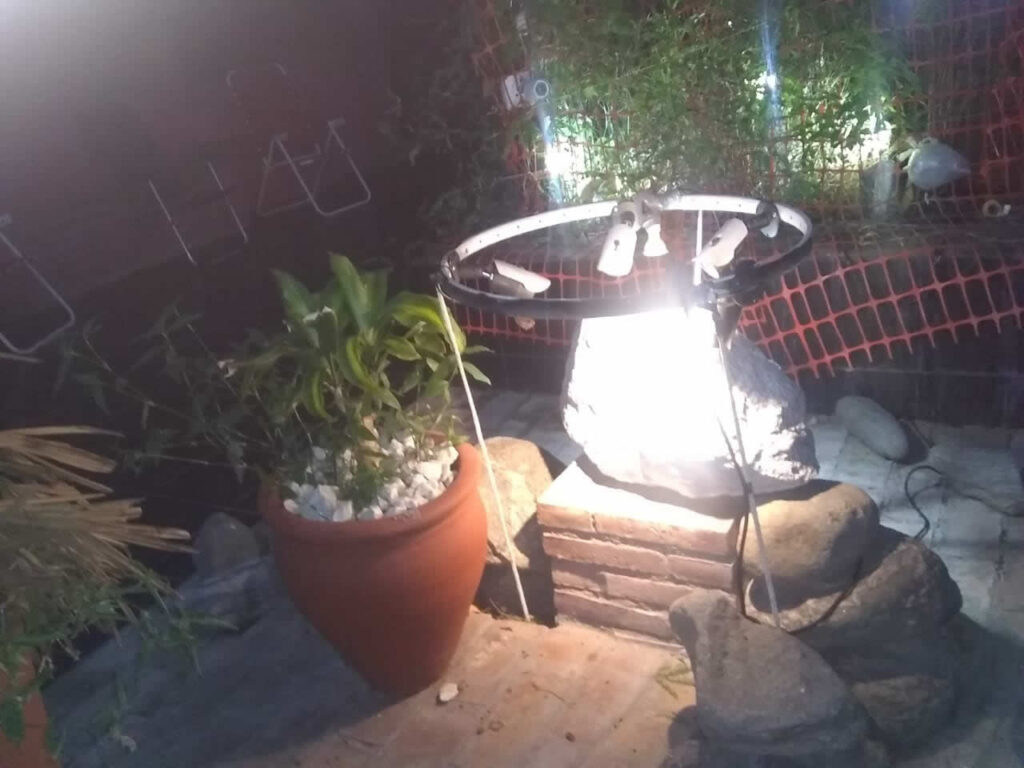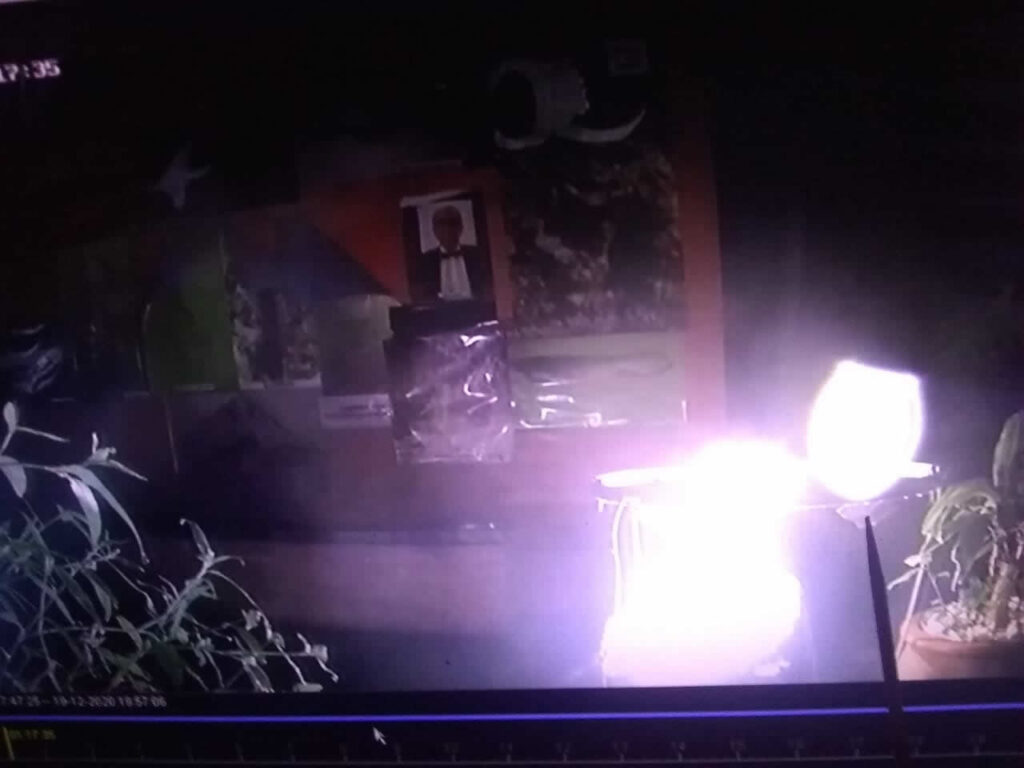 COSMIC ARACHNID INSIDE THE MUSIC ROOM
---
CONICET

Mr. Vice President of Technological Affairs of Conicet
Dr. Roberto Daniel Rivarola
S / D
Ref: Request UNIVERSE DISCOVERER MERIT
PARALLELS AND TWO NEW FORMS OF INTELLIGENT LIFE
The undersigned, Dr. Pedro Alberto Pernigotti Olmedo, Argentine, born in 1948, ID 8,789,376, and despite not being my profession related to natural sciences, my discoveries related to Physics, Astrophysics, Astronomy, Biology are , Zoology and Botany.
For this reason I REQUEST, please consider me and recognize my merits as the discoverer of the desired Parallel Universes complete with the two New Forms of Intelligent Intelligent Life, one tiny organic-energetic, and the other invisible of sporadic appearance, and with its own ancient planetary system, that are in my power and that are the result of my expeditions since 1992 in the lands of Coro Pampa, Sumamao and Huachana of the Loreto Department of my Province of Santiago del Estero, which I have in a state of expansion.
On the website www.noorhn.com -where my profile can be seen- and in my establishment are my findings, and they are at your disposal for verification, and if that is the case, I would anticipate the times of visible appearance of those beings and phenomena of another Physics.
I have only had the help and initial selfless motivation of our northern institution, the Miguel Lillo Foundation of San Miguel de Tucumán, with a sample for DNA in South Korea, which is complex, and it is who disseminates it in scientific media in the US. In the US, having an impact on CUNY, University of the City of New York, with physics professors Luis Anchordoqui and Eugene Chudnosky, as I read on the internet in a scientific article of 9/1/2020, concluding my findings, entitled:
* "Life inside the stars? The physical theory that seeks to prove it"
It has been published in Letters in High Energy Physics, where the Soviet, based on one of those phenomena, affirms and regrets having failed the US in "The universe could be full of intelligent life so different from ours that we have even failed to acknowledge its existence "
I beg you to send yourself on this matter
Atte.
Dr. Pedro A. Pernigotti Olmedo
---
CURRENT TOPIC: WHERE DOES THIS STORY LEAD?
THE SEARCH FOR PARALLEL UNIVERSES
Dr. Pedro A. Pernigotti Olmedo
Investigative Director
Abadesa Mercedes Santillán Palacio Private Collection
January 2021
The search today for Parallel Universes, they start from the starting point that theorists speculate that they are there at the bottom of the cosmic microwave (CMB) which is where they have arrived
after walking 13.8 billion years thrown in duplicate after the breakup of the Bing Bang.
They also theorize that both have come out with opposite directions and times. We go to the future and the other to the past, which is an incomplete truth. NASA is in this position financing the ANITA Project in Antarctica, in which the Argentine-American Astrophysicist Luis A.
Anchordoqui, and his team, investigating the neutrino particles that come from space, until they find one of them that shows that its spin turns right or right, which would be
an evidence that this abstract Parallel Universe really exists, because in our nature they, the neutrinos, rotate only left-handed or are left-handed, except for their antiparticle, which is detrotatory, encouraging the experiments. with the mass at 4.80 PeV and thus wait for the laws of physics to remain in force in both universes.
On the other hand, in Europe, in CERN's LHC teams, led by Pakistani Mir Faizal, and his team, they hope to pierce a supposed dividing membrane to both universes, creating a mini-black hole and transfer it by one millionth of a millimeter, and introduce another millionth fraction of gravity for him, which would logically show that there is another world behind that fence. Here they also take for granted that both universes are sharing the same space, and that everything is a matter of opening a secret door, which places them in the right direction, but only so far. Forcing does not go any further, I think.
This technique is a certainty and not a probability. And as for the shift towards the past, there is a new stream of scientists discouraged from having it as possible, fading away the
correct and splendid hypothesis of its predecessor, the Soviet Farajov Andrei in 1966, and as I make it public every day since October 3, 2019.
The difference between ANITA and CERN resides in more or less prolonged times to reach the same objective, as if losing an object on the ground floor of a ten-story building, one begins the search from below and the other from the roof.
My personal experience from my province of Santiago del Estero de la República Argentina, is closer due to the practicality in direct approach to the other world, to the CERN project, due to the elements that I have of easily acquired tests, from which we infer that : As science already supports, there has been a time prior to the O of the Big Bang, which shows
now with the invisible beings of my discovery. That two or more universes have suddenly appeared in the Cosmos, but that for me & quot; they have happened juxtaposed in the same position or in the same coordinates, both running towards the future, but the other universe exists in two phases between us, that It's what has scientists confused, but we all travel in the same bag.
My novelty is the two phases of the other universe in its journey to the past, but without abandoning us on the path to the future, living until today, side by side. Could this suggest a bug in
express myself, or research, but it is safer to rethink concepts held to be firm such as Einstein's space time. There is one here, and the other there. I live in two times – present and past – and it is not my mistake. That's how I film it. It will have a simple justification, if this happens every day and night of the year.
This neuralgic point, I recognize that it is what my theory has the most apparent complexity, confining me where science has not yet imagined it.
Others do not define them like this in that order, and there are those who are blunt in stating that it is unlikely that both Universes connect, which is quite the opposite of the more than 10 links of causal links in one dimension with their effects on the another, which I have demonstrated as the conjunction of these phenomena between both dissimilar natures, with connectivity.
These universes are not aligned like plates one on top of the other, but rather mixed in the same plane, with this note: we are in a single container, where we pour the water with the oil, and we will be the drops of oils with defined shapes and color. with what we differentiate ourselves and make visible, and those of the other world, are like the blanket of translucent water where we could not point them to where they are, but if they are side by side with us and all together without us knowing it, different from them yes
I give an idea of ​​how they reach these Parallel Universes, but I will try to explain what these differences lie in both universes without citing books that will soon fall into disuse, although mine
take more time to be approached, and that will put an end to much speculation
I will make an abbreviation to the more than a thousand videos uploaded in https://www.noorhn.com
The only universe made of matter is ours. Nor are the other universes made of antimatter, as others believe. And our only matter that we share, they have it is
flaccid or plasmatic state, or without its property of rigidity. In other words, our mountains are rigid or in a plasmatic state, depending on which dimension we look at them from, or their clouds or what they appear to be, they look like sheets flapping at a truly Dantesque rhythm over us and in their fast folds they show edges at 90 degree angles.
They don't need matter because they already have ours, and secondly, because they don't know gravity, which is an effect of matter, until today. All – except the tiny little men from
organic-energetic constitution- I repeat, they are beings of sporadic visibility, that float and in their travels they cross the planets that are like digital figures that change their measurements until the
To top it off: they can take up the space of a soccer ball or get big like Venus. Everything is visible or not. They are like clipped pieces of cloud with or without definition, or they can move
slow, super fast or being stiff for the whole year, because they do not feed since they are white energies. They are sociable living grouped by classes that differ morphologically. They us
come and only take distance from us exceptionally. We can interact with each other, under certain conditions.
My admiration for science, but I think that not everything is under your magnifying glass to know prima facie and less to discover what the other special conscious nature hides, although they are the ones who
then transform it. We are perhaps the expeditionary with availability of time and for comfort in our own lands, those that we see under the stones or behind the leaves, more
When it comes to these worlds, who will depend on which bush to look for and who to guide you to them, which will also be highly dependent on their beliefs and their affinity for these tasks.
But what attitude do we take when we open ourselves to nature, if nobody is willing to see things that their brain does not register, and if they are scientists who cannot form an opinion at least
staff, avoid the meeting because they do not receive this information from scientific journals. So let's not ask ourselves where to look for these phenomena, but why find the mysteries of the universe that only five men specialized in modern sciences can admit, but they are to whom we and other scientists do not have access, except for the CUNY of NY, but what is not our country?
Camera to space
04 / E / N – Shot of 01-17-2021, hs a.m.
00: 00¨A 00: 29¨Hours reduced to 10 "
It is not uploaded to the website yet.
PERDIODO DANTESCO before the Bing Bang, who will later understand it.
---
DANTESCO PERIOD
There could be no more wonderful
This was the Universe before the Big Bang. What they see is all there was. It was exact as it is today. I call it "Dantesque Period", for the veils to the rhythm and turns of a dazzling cosmic dance. The only life existing at that time, which continues, is that of these beings with sporadic visibility that they are meeting on the earth's surface and in flight in weightless space. This, beings in its planetarium existed without the matter of the stars, since today they do not need it either. Let us admit from what we see: life precedes matter.
That of these beings is a deduction, because if they take me back to countless millennia, it is because someone is in those times and space witnessing it, so that I can film it, and they cannot be other than themselves. These inferences have already been made by me before and attributing to these other forms of immaterial life as the very origin of all life and real matter of the universes, except for the matter that they carry when they decide to externalize it, with a greater mass. to which one could imagine, and it will be intricate to know in what order both of their own non-human nature have appeared.
What we do know, if we are to what the sciences maintain that there is a single Parallel Universe that advances backwards, it would not be that the age of the Cosmo is 13,800 billion years, but twice that age, adding to the that we have because we are going forward for another equal period. In other words, the distance measured in the time necessary to get closer would be 27,600 of those thousands of that time.
My position differs because there are two of those parallel worlds or one but in two phases. For the old phase that stops and disfigures splitting in two in year 0 of the Big Bang, time does not even pass because it does not exist. Nor is this all we will see. We can assure that such a count, and that it will take time to do so, would be to measure it from the appearance of space and life that now catalog it, until the year 0 of the Big Bang. The other post Big Bang phase launched into the future with us is indeed 13.8 billion years old.
In other words, we are two protagonists and two times. They live among us in one phase / time in the future and are also in the other phase / time detained in the past. But everything co-inhabits within a single material universe that only evolves for us since the Big Bang, as we know from Astronomy to this day.
And science will have to solve this new dilemma, of those who live in the phase left in the past, because being also among us, one of those times should not necessarily be eliminated or added, nor to the space that is unique and incorruptible. , unless they admit the relativity of time, dividing it into two dimensions, which could also lead unthinkably to conclude with the nonexistence of time due to endless divisions, in violation of models of Physics that do not admit it. But I see that this division of the other dimension due to its times, will deserve a timely explanation.
Now and without major consequences to the analysis, if we take into account the evolution of both inhabitants and each one in its dimension, there is no doubt that they are much older and older than us, if you will get to know them as I do, until you appreciate the scope of the attributes they possess, with a great margin for error, because they are the origin of the origins.
Bear in mind that for the estimates to the years of age of the universe, they have valued the known one in matter, and they have not taken into account the other Parallel Universe nor these invisible universal lives of the other dimension older than ours, which cannot being out of the calculation for being both essential, the dimensions. Could it be that each dimension runs with its own time, with inventory benefit, without admitting taking over the age of one of the other phase left in the past of the Dantean Period?
---
THE BIG BANG AS A SECESSION FACTOR OF THE OLD UNIVERSE PHASES AND SOURCE OF SINGULARITIES
He makes his appearance on the only thing there has been: a disembodied, weightless and inhabited Universe, a) reversing it with a copy or phase that leaves it retained in time, without changing its immutable natures and its environment b) creating the universe of matter. This is singular
But let's back up. I do not know how NASA, Sakharov or Gielen-Turok accommodating to CPT symmetry and focusing their hopes on heavy neutrinos to find other worlds, and if in what conditions, is that they distribute time in the spaces of both dimensions, since if in The Great Bounce is only the time that only forks in two directions, without other greater details, I do not understand why they are looking for that other Parallel Universe in the Background of the Cosmic Microwave, trying to see remains of gravitational particles, temperatures or gases of that first Great Collision, but it is also taking for granted that to speak of two universes is to speak of real universes made or that will be, in particles of what will later be matter or antimatter. But it happens that nothing has been so. Predomi naba in the years – 0, only a weightless space and these other intangible and intelligent life forms. See 12 "video.
Now I am showing you another phenomenon in two different states – and not mirror images of the same element, in the manner of Boyle – as it was and persists today, as we see that Dantesque Period unaltered to date.
If there has been that total breakdown in the final stage of the Dantesque Period, have no doubts that this has not reached these invisible settlers and planets because they are undamaged by the hecatombic forces of which we have news, and also because they already existed of before, and if they have not been the agents of Creation, or of entropy itself, or of its rearrangement not possible in models of current Physics.
This causes a twist in the analysis of the great collapse and its consequences. If that collision had existed, giving birth to matter in two parallel universes in two dimensions, twins or not, they have not calculated that this also violates new extra-dimensional laws of Physics, and if it was antimatter, why
create it in the same space time as the other, without deducing that incompatibility of coexisting together in different dimensions and without giving rise to the possibility of it being done in another matter that they tolerate each other immune, as has turned out to be? Not giving way to other intelligent life forms.
* The correct expression that explains it is that the Big Bang, in addition to making a new universe of matter, is when perhaps it "breaks in and redounds" on that old disembodied and weightless space that was not empty. It was inhabited and even with its own intangible planetary system. This one had and has intelligent life, but they share it and exchange it between those beings and them with their stars. This is still the case today and it is what we know as the misunderstood other Parallel Universe. They are non-assumed singularities.
The Big Bang does not generate a copy in antimatter, parallel to the universe of matter that it creates, and that both according to science are thrown into the future one and the other into the past. It is more complex and less fanciful. Everyone – the new of matter and the old incorporeal – travel to the future because they have no other choice and it is inevitable. And as for who is retained in time, we see it often.
It is the old and previous universe that is deepening and the one that suffers the onslaught of the Big Bang, generating a break and agreeing in two phases, to what was once only one, one of them being retained in time as it continues today. It does not go to the past. It is retained there that it is not the equivalent of traveling to the past, with the singularity of continuing to exist among us in two times. And so we see it in all its magnificence.
But what is the reason why I film ancient and present phenomena at the same time, if not because they are thus aligned? I film both phases at the same minute and second of their appearances before my cameras, which is why it is only possible?
The Big Bang is not then the reason or cause of the birth of the second universe called Parallel, because it already existed. But I admit that it is possible that this great detonating change of matter in year 0 has also unfolded in two phases the existing state of affairs that reigned in that space, but with the particularity of not only advancing all to the future, as it came from before doing it, but, and it is surprising, that it confers double existence to only one of the phases and perpetuates it in also double stationary position, being a detainee forever in the place of that great event in year 0, and the another along with its other phase and the universe of matter with us.
This conflict between the two Worlds is an unknown entropy. I repeat, with the Big Bang individuality appears to our world, which does not transfer that to its other phase or another Parallel Universe, where they all continue in common and exchanging their constitutive natures and individual intelligences among themselves and with the stars.
The fundamental thing about creation, which he now reveals, is that in its conception, it has been a selective and cryptic act, which escapes human comprehension.
---
BE FORECAST AND SAVE THIS SINGLE EDUCATIONAL MATERIAL
DOWNLOAD ALL THE VIDEOS ON THIS SITE BY YOUTUBEE, AND YOU WILL CONTRIBUTE TO FUTURE UNIVERSITY PLANS OF YOUR CITY IN POST DEGREES OF PHYSICS AND RELATED.
---
A PHENOMENON ON THE SURFACE AND ANOTHER IN AIRSPACE
I believe that given the tiring extension of this work with figures that are difficult to understand, because biologically the human being is not prepared to reverse it, I have proposed this section of HISTORY AND PRESENTATION so that in a few lines and few videos the reader takes a complete idea of what this discovery is about, never before imagined by science, without the need to go into the rest of this website, since it would become unnecessary to do so.
---
A SCENE IN A BINARY SPACE-TIME
And two ways to film it
05-02-2021 and 05-03-2021
First: videos 0 '/ 53 "and 0″ / 56 "
Only with infrared lights from cameras
They see me, because the permanent light they know from the Noorhn Tent, in that great glow, illuminates with a pale light around it. It is a bit of light, or it seems, from the other Dimension, because its source has a great dimension that does not match with its scarce brightness, without diminishing its beauty.
If someone were standing next to me, they wouldn't see me. I cannot film with a witness camera, because in the dark or much less, it does not film.
I choose to reproduce camera # 4, which records what I wanted: to show that my patio is without the lights on. Look at my shadow on that wall, and how it is projected by that mound of foreign light.
The patio is not in another dimension. It is only the appearance of phenomena of that dimension in ours.
Second: 1 '/ 12 "and 1' / 25" videos
I add the common patio lights and that you already know that eliminate or reduce the phenomenon or its visibility depending on which of them is the one that we apply. And at the end of my journey I turn it off and I have left it that way for a short time, assuming that they prefer it that way, until the storm comes when I must turn them on.
And for this reason, I prolong the endings until after leaving the patio, so that they can appreciate how only the foreign light that interests us is restored. And I repeat: I film it this way to make you feel present in this place, before a scene that you will understand forever.
NOORHN PATIO LIGHTS TURN ON
---
"THE FLYING ONE"
It unfolds all the nature of it and the Sun accompanies it to show it
Then, and deliberately for you to realize, the Sun retreats to its natural position, moving away suddenly and immediately when the Flyer disappears.
---
VIDEOS AND DESCRIPTIONS UPLOADED TO TWITTER
2/20/2021
Sent yesterday to the High Commissioner of the European Union Irene Norsdedt and to the journalist of the BBC of London Pallab Ghosh.
@BBCPallab
@IreneNorstedt
Inhabited Parallel Universes
The discoverer anticipates that everything escapes human de understanding.
They are looking at are other Dimensión, at the ancient sky of the Dantesque Period, before Big Bang, which lives on today
@BBCPallab
@IreneNorstedt
Inhabited Parallel Universes The disvoverer anticipates that everythining is beyond human de understanding.
They are seeing me and the grid beings of the other Dimensión.
@BBCPallab
@IreneNorstedt
Inhabite Parallel Universes
The discoverer anticipated that everthining beyond human understanding.
The rain of our dimension, is merry in the other, and they overlap
@BBCPallab
@IreneNorstedt
Inhabited Parallel Universes.
The Discoverer anticipates that everythining is beyond human understanding
Blue is the color that the gallery receives from the other Dimensión.
@BCCPollab
@IreneNorstedt
Inhabited Parallel Universes
Its discoverer anticipates that everyting is beyond human understanding. They see an element that is not an astroby and that is how i film it from 2019 to today.
@BBCPallab
@IreneNorstedt
Inhabite Parallel Universes
Its discoverer anticipates that everything escapes or human inderstanding
Camera to the sky to a time stopeed in the past, when the Earth belonged to another constellation of multiple stars
@soniaosoriog
Inhabited Parallel Universes The disvoverer anticipates that everythining is beyond human de understanding, because it is the other Dimension
"The Cosmic Arachnid", in the shape of the tripod, embraces the passage of the moon.
---
"Grid" by day
---
EXCHANGES OF THEIR CONSTITUTIVE NATURES
02-16-2021
At hs a.m. 00:30:40, see for the second time this impact of swapping of their natures, which I refer to as the characteristic of the Dantean Period in how they swap and share not only their natures but their intelligences as well, forming a joint unit, which in The entropic phenomenon of a Big Bang, when matter is created, our predecessor, "individuality" is born to us, leaving us all, including the planets, to our fate, which is the main differentiating characteristic of both universes.
We are fortunate to be able to clearly witness this unique event.
---
BEING-RAY AUTHOR OF THE TRANSFORMATION
02-16-2021 Hs.a.m. 00:38:41
In many videos we see it in a still state, without continuing with its changing process, until it is confused with the tentacle of the Cosmic Arachnid.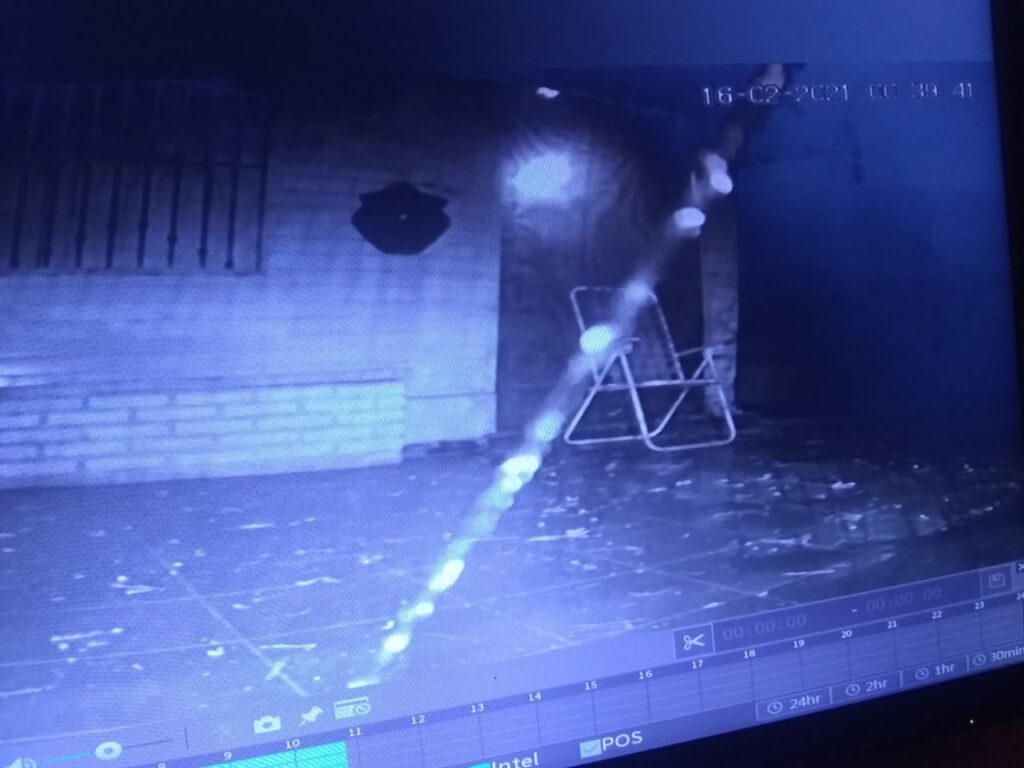 ---
WITH A JOURNALIST WE CANNOT INTERVIEW THE COSMIC ARACNID
---
CONCLUSIONS OF THE ARGENTINE CONICET
Enrique Pérez Moreno, senior scientist at the CSIC (Higher Council for Scientific Research) and the Institute of Astrophysics of Andalusia, Spain, also considers Astrophysics, Astronomy and Space Sciences, as "visual sciences", in which I must include myself, and with the hope that different work methods will be validated attentive to their different natures, because we cannot demonstrate with concrete evidence the existence of invisible and intangible beings or my hypotheses, with the empirical methods used by the sciences of experimentation An opinion that I have repeatedly expressed in this work, but that I expected a rapprochement given the absolute ignorance about the existence of the other World and of another Dimension, both ignored and that due to being fantastic, these other sciences do not believe it possible to exist. I am then, in fact, without official approval:
1) As the Discoverer of Parallel Universes and of two New Forms of Intelligent Life
2) As the author of running the limits of reason, increasing the observable nature, so that from now on all analysis is enlisted within the duplicity of inhabited juxtaposed Worlds, with the consequent benefit in all fields of knowledge.
4) That I become a source of knowledge for the advancement of scientific investigations to the space-time dimensions, such as the Universes in them included, and to the new forms of intelligent life.
Reason for the aforementioned, which is very clear when our Conicet is issued by this website, expressing that it does not meet the conditions for its inclusion within the sciences with which it deals, omitting without considering the tiny beings of the Noorhn Colony, who should be concerned Biology and Anthropology, which forces me to continue the laboratory tasks in the US or Europe until I obtain its DNA, and with its results, re-enter the request to give it its scientific category of another new intelligent life form.
---
IF THE SCIENCE OF SCIENCES AFFIRM:
That the study of them, ours, is not the object of their occupation and dedication. They give it the place, in the best of cases, in Philosophy or Metaphysics, I estimating that it is only a matter of time. If today the sciences are not enough with their topics that already have a principle of coherence, why start with new uncertain contingencies and without any support in their libraries that mark a path to begin to travel it.
Or the most advanced, they conjecture that we would only understand what exists from the Big Band onwards until today, but not backwards, so I say, agreeing with them, that it is disturbing to know:
Why do they live in our houses?
Why do we understand ourselves in living with them, just by respecting their spaces?
Why their effort in preparing the scenes to be filmed?
Why their interest in helping me find the links that prove the cause-effect relationship between both dimensions?
I will continue later with this list
---
THE FLYER TAKES HIGHER AMONG IRIDESCENCE
25-02-2021
---
I ENTER THE PATIO
To contrast them that all that patio is under phenomena of the other dimension and that I participate in part with that unknown nature until today.
See that there are more than one Cosmic Arachnid with me, "the cylindrical ones" and that faint starry spot that comes out and returns today from the gallery light, which is marveling us for these nights, to whom other beings are joined today.
I appear so that they can see me with lights on my body from the other dimension that comes from the Noorhn flowerbed, like an illuminated mound that they know a lot. He radiates his pale light his entire turn.
---
IT IS DEDUCED THAT WE ARE THE ONLY FUTURE THAT EXISTS
The contact or experience born in the coexistence with this colony of intelligent beings with evident superior possibilities, and the human disinterest towards them because they are not understood, leads us to the following.
That we are the present that slowly evolves into the future, which does not yet exist. They, the Noorhns, the same, but broader because they are also the past (which is known as the other Parallel Universe) and the present accompanying us. But there is more according to my research. The thing about the past is a brilliant account made by Astrophysicists and Cosmologists as an effect of the Big Bang, which I have already explained insistently before. And we confirm it.
But we must also admit that they, the Noorhns, and for all the time that have passed, have already tried to make themselves known and are showing proof of having failed.
Therefore, the only certain thing is that the future that we believe exists as something separate from us, in a sort of another dimension, for a time that has not yet happened but that if it will be later, it is not even probable.
Otherwise they would be there communicating it and not with me, days when science and technology would already be more evolved, which is when they could transcend their existence more easily, and not today that this possibility does not seem to prosper either.
Furthermore, the scientist of this generation is the least indicated to invite you to see this universe, and I do not know why, despite the fact that they are the ones looking for it. I think that after 100 years, when they realize that the measurement of the temperature in the CMB (Cosmic Microwave Background Radiation) is not the only grandmother's trunk, and that there may be another more subtle explanation, then they will pay attention to mine.
I therefore also estimate that if someone captured the hecatombic Big Bang in images, if they were, they would not look at it either. The enjoyment is for us and we must understand it because this finding is an abrupt and anticipated leap of several millennia, contraindicated to science that advances step by step, theorem upon theorem, proof after proof and back to zero to restart.
There is no option that future that is ahead, in postponed and unattainable time. And this is valid for every possible Dimension and that is demonstrated by themselves, the Noorhns, that being the primates in transferring them, and yet they have not done so. If they are tied to us. We are the only and last temporary instance inhabited by humans that is possible. The Noorhns, immune to time, and despite this, we have no data to assume that the future is possible for them to anticipate and navigate as they do with the immutable past.
---
THE SOLCITO RETURNS AND THE PHENOMENA COME WITH HIM
26-02-2021
---
THE COLORFUL PLANET OF ANOTHER GALAXY
28-02-2031
---
DAWN WITH TWO KNOWN PHENOMENA.
March 4, 2021
---
TWO ROCKS ARE ENABLED BY THE COSMIC ARACHNID
March 3, 2021
Today the performance of the Cosmic Arachnid, (see video of 1 ': 13 ") supported by another that they see, reaffirms what was said last year: that this being is the third in hierarchy after the Solcito and the Sun. This attribute has been exercised the Sunshine to the first rock where today "the Grids" inhabit it in 2020.
And I believe that this substitution is due to the fact that these stones are not in the line opened by the vegetation with the Solcito being for their purposes an impediment similar to the clouds, which made me fear that this plan would not work for me, without imagining what this could be remedied by a replacement or delegation of powers, despite the fact that I maintain from the first day that all these inhabitants substitute their natures, exchanging them instantly, but not independent attributes or without that exchange operating.
Recently installed rocks. And they are inaugurated on an afternoon with little rain and few thunders
Both have different characteristics in terms of the rocks themselves and their environment, despite being 2 to 3 meters apart.
I do not identify the phenomena of apparent light, or that they acquire that aspect by our infrared light, but that we will soon know. The right one has a yellow LED light (see video 00: 36 ") and the other, white. (See video 0: 47"). And other similar videos continue.
---
BE FORECAST AND SAVE THIS SINGLE EDUCATIONAL MATERIAL
DOWNLOAD ALL THE VIDEOS ON THIS SITE BY YOUTUBEE, AND YOU WILL CONTRIBUTE TO FUTURE UNIVERSITY PLANS OF YOUR CITY IN POST DEGREES OF PHYSICS AND RELATED.
---
THE CENTER OF THE INTELLIGENCE OF THE COSMIC ARACHNID
March 4, 2021
---
MY PERSISTENCE IN ABOUND WITH VIDEOS
TODAY, the interest in seeing details is scarce, that many videos that I upload are unnecessary. In every discovery this happens to us, that sometimes it has been necessary to wait decades for the public or scientist to show a reaction.
But it does not go unnoticed that this finding is very out of the ordinary, and that those times will be higher, endangering the disappearance of this material that I upload to you every day, when the opportunity could be lost.
It is possible to meet in the future something that has not even been dreamed of existing.
At a good time, the place of study of these phenomena will be the universities, where I am sure that all the effort that I put forth today will be little. They are unrepeatable and artificially irreproducible things of nature, but that must be tried to reconstruct the typologies of their beings, and first the relationships between them and them with their nearby space and then interstellar, as anthropologists and archaeologists do with ancient ones. discovered civilizations, their scholars having no other recourse than to multiply their deductions on what I left them without end, with the experience of the auxiliary sciences that they will acquire. See video from 1'42 ", at 1 '23' second, how the spider seems to disengage from the thread, and makes a sudden downward movement, as if attracted by gravity, contrary to my hypothesis of weightlessness, despite the fact that everything here floats, unless they are not all reached by gravity, and that would be too much to support it. And it is not the only time in this specimen that it behaves differently from the others. In another, the oscillating movement of the tentacle is seen, and I approach the camera to the very light vegetation in stillness, in 0 wind. But the general thing is to see their hairs stretched in situations where they should not be like that, for lack of hairs that cross it. And so it is, surrounded by a natural frame that helps safer performances.
---
MAN IN TWO DIMENSIONS II
March 7, 2021
In my case, there are only a few people from science who have dreamed and others who still yearn, such as some Pro-vincian friends, but very few, a single photograph showing something from the other Dimension would have been enough to amaze us and live grateful for that opportunity. .
2 videos on a cloud-free morning
In the first of 1'09 they see me inside that blue nebula, which is not of our Dimension.
In the second and last of 24 "I indicate the time, and advance and delay with keystrokes that are equivalent to 30" each, and see in a few minutes the color changes of the dawn lights and how is the luminosity or opacity in both Dimension. I do three test sit-ins.
But will so much information be counterproductive?
Somewhere I suggest, to avoid some unwanted effect such as the denial of this, that it is enough just to read something from the "History Section of this Discovery and its Actuality" because it is a synthesis of that whole that I summarize for scientists for when they wake up from the understandable impediments that surround them today and separate them from their contemplation.
---
YESTERDAY SCIENTISTS FROM THE UNIVERSITY OF AUSTRALIA DISCOVER THAT AT THE CORE OF THE PLANET THERE IS A LAYER THAT IS A CAPSULE OF TIME
March 6, 2021
In scope.com they give this news. Curiously, with Joane Stephenson at the helm, they arrive at these results, not drilling underground but only using intelligent algorithms that trace thousands of possibilities of models that could correspond to the Earth, supplemented by two cooling stages at distant times in its history by modifying the structure. of iron.
There are already many foreign scientific studies that to a degree not from theories but from tentative arguments, without saying so and some deactivating the javascript function in their browsers to make themselves invisible to the google analytics tracker, they are inspired by my videos, and make their own accounts and deductions to explain these physical or astronomical phenomena, which is what I intend to contribute with the sciences.
---
VIDEO REPEATED IN ALL SECTIONS
THE COSMIC ARACHNID IN MOTION.
March 10, 2021
I repeat it. It corresponds to November 25, 2020. I would have to reinsert it in each Section, not only because it is the most viewed, but also because it shows his body movement. In addition to the fact that the content of this website is very long, most readers enter only one section or another and fail to see that these beings by their will if they have sustained movements in a way that we can recognize.
And for this reason these new forms of intelligent lives are precisely misunderstood, because they lack movements. For months, night and day in quiet that is not leisure. They make and carry out their natural mandates. Although always stiff, which, added to their lack of defined lines, resemble for these causes more indefinite spots or small white or raw clouds without bodies or faces floating, than to intelligent beings or individuals or animals of our nature that have been seen or imagined.
THEY ARE IN GENERAL FIGURES GEOMETRIC OR AMORPHOUS, ACROMATIC AND INANIMATE.
That is to say that they have no recognizable form, to suppose them to be "lives" by themselves, nor their intelligence since they cannot distinguish a face where it can fit. No feet to walk or mouths to feed. At least now we see him doing "braceadas", in the style of our dancers. As for the face, once I manage to see it only to this being, and to others but in doubts today.
In this video one of them "comes alive" because he moves abruptly for the only time and without concealment in annoyed response to my express request not to leave that music room until they show me his face. After a month it fulfills in this way how they are seeing it and moves to the adjoining gallery. The other that you see next to him, continues for 5 months also faithful to my request to always have him close to me in case I need him. But to make it possible, I do not allow anyone to enter, or to clean that room. I have it closed although I can enter without turning on lights, unless it is from the cell phone.
I will repeat it in more, to help the understanding that the stillness of those other figures, is just a pose chosen by their nature, and that I compensate it with the animation accelerated by spacers of the cameras in intervals of 30 "each. , that otherwise they would go unnoticed.
---
HARVARD: A METRIC TO DESIST TO SPREAD THIS DISCOVERY
I must stop the dissemination of this, in view of which media that are supposedly prepared to receive this information regarding the most significant event in the entire history of mankind,
However, they have not shown any signs of assimilating it.
It is news in advanced times, despite the fact that it is something more than completes our unknown nature, that I exhibit it by others documented in more than 1000 videos with filming scenes of daily life, but that it is not about us, nor about a tribe hidden in the jungle of Brazil delayed in centuries, where the Spanish conqueror has never reached them. Nor is it the simple news that the Chinese returning from an exoplanet will bring us a rare stone or a new bacterium, which after a few millennia will become another unknown specimen. This is expected and accepted news, because we are already prepared for it.
But to announce today from Santiago del Estero, that we discovered, that from today we are not the only living beings, but just another one of us inhabiting the same planet with some intelligence, which qualifies us with a certain prominence to dialogue at least about the origin , morphologies, habits, preferences and differences of these new groups of intelligent beings, and also to be able to pay attention to distinguish in them a pairing or a birth, or for the most exposed, which are their links with the stars and mainly with the Sun and his Solcito, and of all these with the tiny men of the Noorhn Colony. It exceeds us. It's too much.
And what to say if we intend to delve deeper, in terms of their functions – despite the fact that by their appearances they look like the creators – that with few exceptions and that will be added in the future, it will not be possible for obvious reasons of being from another world superimposed on ours, but invisible and intangible. But what does this detail matter if my footage shows them in detail? How much other scientific data comes to us on a daily basis, without this support and which is later distorted?
I will continue to publish the notice in the press with the name of this website, so that our provincial is among those who will one day appear a scholar who will take this material to the university campuses.
MEASUREMENTS
The disadvantages for its dissemination lie in our insufficient and limited biological conditions to see and understand absolutely rare phenomena that our brain does not register.
I have even resorted to a test of this measurement, to classify those who have lower or greater capacities to apprehend and admit them as possible to our vivid images, such as the Department of Astronomy at Harvard University in Cambridge in the USA, first in the world ranking, and the results have not been flattering.
With the exception and in another geography, in Argentina it improves note, and within it, Santiago del Estero with the statistics that surprise with readers who investigate these films with more curiosity, remaining on their computers surpassing everyone, in terms of number of pages views, number of sessions reviewed, but especially in exceeding reading times by more than 100%, which I attribute to the fact that the finding is in these lands, and with a global recurrence rate of only 20% -30% , due to the difficulties mentioned.
And so I have proceeded to make a special selection for this measurement, because the United States is in an ideal situation for the test, because of the veracity or not of these new lives, the brightness of the prestige or risk to its opacity depends on its main University of Cambridge.
It means that Harvard, and not the rest of the world, is a sample of being an observer forced to exert all his senses, to discover: what they see as "life" to these geometric, achromatic and inanimate figures that live in our province.
Let us bear in mind that NASA, in its travels to space, has already said that it is satisfied to recognize a "chemical reaction" as "life". In other words, with anticipated skepticism, they will be satisfied with seeing a rusted iron, as a sign of the existence of water, due to the oxidation caused. How little they seek !! There being so much wealth on Earth in intelligent and varied lives.
But the reason for choosing them is something stronger.
When in 2017 at the Astronomical Observatory of Hawaii they saw the asteroid Oumuamua, Harvard, which works in conjunction with NASA and the Smithsonian, in space, observing that this stone was moving in an unexpected way due to its superior speed, or not releasing gases or waste like comets do, he declares it as an "alien ship" and begins his career of discrediting in the scientific world and that to this day he does not give up that position.
Its "naturalist" detractors are born as a consequence, who say that it is only a natural phenomenon. They are all right, in some way but in different portions, and certainly Harvard is the least. Everything is nature, but intelligent nature that was unknown. To this last one adds my finding, and they still do not want to know.
As far as we are interested in saying, today Harvard is my biased observer selected for "its state of need" in finding other new ways of life and Santiago del Estero is a "wedding ring", to safeguard its academic fame.
In Astrophysics and Astronomy I mean, that they are speculative visual sciences, where I wrongly include my discovery, which is why I have preferred to invent the expression of a fan of "pre-scientist", (before science, but that like everything natural phenomenon cannot be ignored by them, since it has already been announced by Astrophysicist A. Sakharov in 1967 with CP conditions, continued by many others, and sought today by NASA) because they, astronomical phenomena are observed by common equipment of the Observatories accessible to the scientist, contrary to my phenomenon that is only accessed by my cameras that go even further than the largest of telescopes, or that see what they cannot, but inaccessible to third parties.
The Cambridge Astronomy Director, the laureate Abraham Loeb, seconded by astrophysicists and also philosopher Shmuel Bialy, together with Amir Siraj, open a front defending the existence of an alien civilization, according to science fiction and inappropriate for Harvard, which is it will collapse, and in the fall they will drag their University, if they do not find an extraterrestrial such as any of our invisible ones, which they are because being universal gives them the characteristic that they are from here and are from there. They are intraterrestrial and today Argentine, and they are also aliens from the cosmos, without a doubt but without artificial ships.
Harvard must reorder itself in this adventure that will only affect it negatively, because Oumuamua's erratic behavior obeys, not what they hold, but only the rules that come to light in my studies on unknown civilizations that are of our nature.
Consistent with this, and from the beginning of this website, I have exhausted myself from sending you emails including as attached documents 7 videos of 10 "each, presenting more than enough views that invite you to open the web. It is evident and I know it from myself. web analyzer that have not opened to the web or that by doing so, they have not recognized these new intelligent lives, having to do so, especially in the case of researchers who they are.
Faced with these reluctance, I send another similar email to Dr. Lawrence D. Bacow, President of Harvard, requesting that he send a brief message to the appointed astrophysicists so that they can see those images.
Nor do I have an answer, being their interest, meaning that biologically they and all of us, we cannot understand, missing the only efficient body for the dissemination of the news and that for me, it is more than important to feel obliged to desist from this campaign to report this discovery in vain.
---
THE 13 WHYS OF THE INCOMPRENSION
Text that is repeated in all Sections, as it helps prevent what are the causes that make it difficult to understand the contents
THESE TITLES AND BECAUSE IT IS THE CASE OF AN OPEN WINDOW TO ANOTHER UNKNOWN WORLD, BUT IF IT HAS BEEN PRE-ANNOUNCED BY ASTROPHYSICS, it is the reason why the common man and the scientist are prevented from advancing on these videos, BECAUSE:
1- Nature tests human intelligence to understand it.
2- Phenomena that our intelligence rejects or does not admit.
3- Nature vs with their same Phenomena.
4- Human intelligence and our reason that governs it, will always be insufficient, because they live within their few senses and in a limited global nature.
5- The scientific imprecision of taking for granted the existence of another Parallel Universe, but living in another past time, out of reach, and under the imperative legacy that they leave us, that it is not possible to live it, as we are doing now us, it does not help to see it as possible today.
6- The definition of what is "the space-time" in which the sciences persist, which confuses and does not contribute to the clarification that if it is possible to live two epochs at the same moment and without leaving the same tile in which we observe them at both of them.
7- There is a New Reality that is not perceived, but that flows into us in unknown degrees.
8- The limitations of human vision, is a stumbling block to science.
9- Artificial intelligence must cover these shortcomings and in its deductions include imaginary data, little or nothing possible, that natural intelligence will never be in a position to do.
10- The opening to a New Physics that is necessary.
12- That we are contrary to the rest of the other Worlds and the only ones who are also prevented from seeing and transferring them physically.
13- The author, who lives inside the phenomenon since 1992, as the visiting reader who is outside it and from now on, are biologically reached to the same extent to be able or not to be able to understand it.
---
EVERY NATURAL PHENOMENON IS OR WILL BE THE OBJECT OF ATTENTION AND STUDY OF SCIENCES.
March 23, 2021
Our natural phenomenon, which as if it were not enough, is the half of the nature of the Universe that we lacked to know and know as much as possible about it. I would say that to give this scientific category, we have the insurmountable fence that we live times separated by the advancement of the phenomenon, scientific knowledge and its available technology that tests and transforms it.
The scientific method to reach the results that every researcher has proposed, is limited, and the scientists who wait for their arrival are greater, so that these technological resources may be available to them.
So the scientific nature or not of the phenomena, is generally given and unrestrictedly conditioned by that opportunity to have those tools and techniques, to program in advance the generation of the event that will be subjected to the test, and the one that should be reproduced by the author and by third parties as many times as desired or necessary or requested. Once these experiments have been completed before the scientific community, they will only acquire the character of a scientist. Thus is the scientific, rationalistic and empirical method.
Many men of science are taking turns for this, including not an individual project, but the same Discipline of Astrophysics and Astronomy, or Quantum Mechanics, Cosmology and others that are born as Space Sciences, since they are all Disciplines of Physics, but not Science yet, despite being the ones that have the greatest popularity in the press and other media and are among the first in large international investments with particle accelerators, nuclear fusion and space exploration. Or they could only be called Visual Sciences as a reward for their dedication, according to the Spanish of the CSIC named above. And while those days arrive, all will be in the range of only Theories without being scientific for lack of the scientific method.
My discovery is even further away than those named, because the instrument to make it possible to look at that part of the hidden universe, and this without counting how I open the dimensions, will be unlikely in millennia for man to build both, because Except for the tiny little men of the Noorhn Colony who can be solved with one DNA, the others are entities that do not possess physical properties, being marginalized from the empirical methodology. That is to say, I would not have a way to explain, although I could show it (but not demonstrate it) what would have been the method or its technology used to obtain these results that you are seeing. Therefore my resource used is scientifically implausible.
But who should prove so little to the creation of nature itself, that it is not my work? I have drawn the veil that prevented us from seeing it, and opened a window, which is what they will try at CERN in Europe this year, and it is reasonable that they should make admission more flexible, in the face of the extravagance and benefit of the find.
I make it clear by insisting that not being a scientist, he is nevertheless sought after by the sciences. It does not contain a contradiction, but it is a matter of opportunity that I am explaining.
This inadmissibility creates a picture for other compromising to the scientist when he wants to give a theory about what is seen, obliged not to name it and to suppose any other cause that briefly justifies it, such as those studies that I have indicated. That is, they will use it only for future forecasts and they would be inimitable and not falsifiable, contrary to the method of science.
Or how can a scientist who is aware of the filming shut up, when these issues are analyzed in classrooms or laboratories, knowing that he already knows it in detail, and without being able to give guidelines and say what is the source of his position? Or how to see the people of his team advance in the opposite direction to what is seen in these videos where antimatter is not what the other parallel World is made of, or where everything responds to other models of Physics?
Because the presentation of this phenomenon has the particularity of being filmed, and for this reason it can now be noticed and seen "as recognizable" in any media or by third parties, and doubts will appear to the student, generating full uncertainty about the results obtained.
How to refrain and get rid of everything seen and known here, of his reason now expanded and of his experience when he deduces on related topics?
WHO CAN REFUSE THE OBSERVED REALITY, SO THE PRETEXT OF NOT STILL BEING A SCIENTIST, BUT KNOWING THAT IT WILL BE TOMORROW?
---
THE INFRARED LIGHTS COME ON AND THE "GARDEN LIGHT" OF THE OTHER DIMENSION GIVES ITS FIRE THAT IS REPEATED DAILY.
March 22, 2021
If it is not a living being and is a luminary? From the shock of it and the conjunction formed with the infrared,
By measuring its multiplier effect, intensity and brightness, science can deduce minimally what particles this foreign light is made of, on the basis that it, independent of the other, has a certain paleness and little distance in its projection, or that electromagnetism does it remove or roll back to its invisible state?
---
THE SURREAL FAUNA GO TO THE CENTER OF THE PLANET AND OTHER DIRECTIONS.
March 21, 2021
---
DO NOT SHAKE ANY OF ITS PLANES THE "PAPER SHEET", IN A SPACE WITHOUT AN ATMOSPHERE, CONTRARY TO THE EARTH'S CORE.
March 24, 2021
---
NOT THE SUN, BUT IF THE FLYER AND THE RAY OF THE PARTNER HAVE THE ATTRIBUTE OF "ALWAYS VISIBLE" LIKE OTHERS ALSO.
March 29, 3021
In this support the Charatas (Ortalis Canocollis) of who seems to be its tail pose, which fortunately interfere with the camera's view with the phenomenon that I was missing, to determine the ambivalent state of our Sun and of the Solcito.
The Sun does not display any other irregular attributes. The bird's tail covers it. Not so to the ray of the Sunshine, showing us the two-dimensional states separately in this capture, in the identification and dimension in which we observe the Sunshine and the Sun.
---
AT 49 "THE SUN IS DISTINGUISHED FROM THE SOLCITO BY ACCIDENT.
3-29-2021
First achievement. The tail of the bird turns off the glare of the Sun and the magnitude and strongest tonality of the Sun can be seen. Around him are other known phenomena. It has not taken almost two years to get this figure.
---
I HAD ANTICIPATED IT. THE SOLICIT ACCOMPANIED FROM THE REDUCED RED PLANET RETURNS.
29 March 20
That Planet and the rays of the Sun meet natural mandates of control and maintenance of the Noorhn Colony and its influence is not from the front but from its sides as you are seeing. He is usually accompanied by two others, a violet and a brick red, who are not here today.
---
THE SOLCITO MAKES HIS WITHDRAWAL EVERY AFTERNOON. WE ALREADY KNOW IT. TOMORROW I WILL ENTER THIS DIMENSION.
March 30, 2021
---
A NEW VELÓZ VISITOR.
March 30, 2021
---
IT IS A BUTTERFLY WHO HELPS US, BUT IT OPENS THIS DOUBT: 2 VECTORS OF A PLANE IN A TWO-DIMENSIONAL WORLD?
March 30, 2021
How does the butterfly's plumage interfere with the rays of the Sun, which manages to remove the "Flyer" and the "Sunshine Ray" from sight, because we already know that light is needed for them to be visible?
I see two options, because the butterfly is centimeters from the camera lens, and the participants are several thousand kilometers from the ground. The butterfly is ahead of the sunlight and the Flying one, and this phenomenon of the blackout should not therefore happen:
1) or is it the arrangement of the scenario that they do from within that same system so that we can see and understand
2) or is it the other world, a space-time but of two dimensions: height and width. Without depth, which goes against my convictions held before.
---
TODAY I AM SURPRISED BY AN AD BY THE ASTROPHYSICAL DR. STEEN HARLE HANSEN FROM THE NIELS BOHR INSTITUTE COSMOLOGY CENTER, WITH MY PICTURES
APRIL 4, 2021
ACCORDING TO HIS IMAGE, IT SAYS THAT THE UNIVERSE IS DIFFERENT FROM WHAT WAS BELIEVED. THIS IS YOUR PHOTOGRAPH AND YOUR THEORY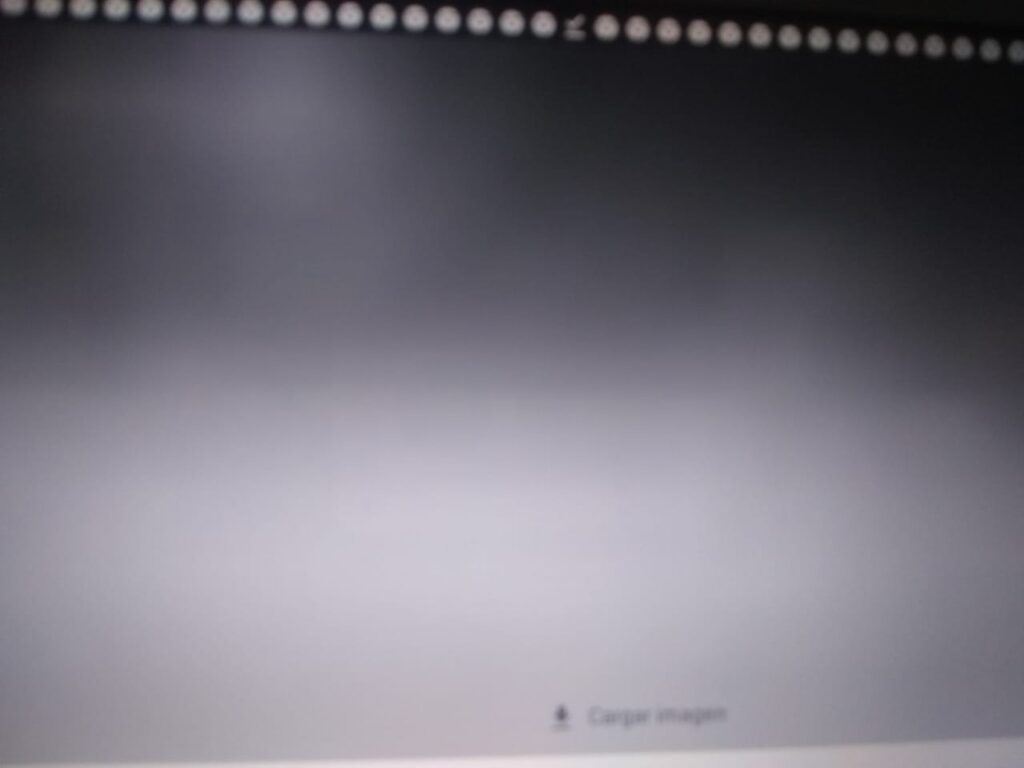 OUR AUTHOR DR PERNIGOTTI OLMEDO BY EMAIL WITH THIS PHOTO AND VIDEOS, SAYS:
*hansen@nbi.ku.dk.
Instituto Niels Bohr
*eksp-blv@nbi.ku.dk
University of Copenhagen of Denmark
*dark-web@dark-cosmology.dk
Subject: Refrain from advertising Discoverer of my investigations
Dr. Hansen
On my website www.noorhn.com, it already exists before what you publish today, but I see it from another theoretical perspective than yours, and that Argentine Conicet on 01-21-2021 I have requested the Merit of Discoverer of Universes Parallel with their planetary structures and their living beings. This has been circulating since October 3, 2019 in the US, Canada, Central and South America, Europe and Asia, to my finding in 1992.
That the image that you disclose, is from my personal file, and does not agree with the areas that you investigate the properties of dark matter.
I WILL MAKE THIS PUBLIC AND YOU WILL BE DUE NOTIFIED.
Atte
Dr. Pedro A. Pernigotti Olmedo
Argentina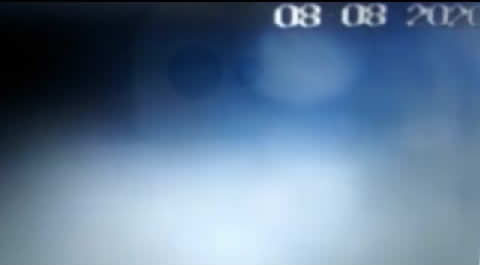 THAT PHOTO IS REMOVED FROM 4 EUROPEAN NEWSPAPERS
ACT FOLLOWED I THANK DR. STEEN HARLE HANSEN, OF SOMETHING THAT HAS BEEN AN INVOLUNTARY MISTAKE
BUT THIS SCIENTIST HAS DISTRIBUTED THE NEWS OF THIS WEB UNTIL TODAY IN THE NUCLEAR CENTRALS OF THE
CERN
LHC
BI VOOK DENMARK
INDIA KAMATAKA
THEREFORE, THE SCIENCES WILL OWE TO THIS ASTROPHYSICIAN TO KNOW THE EXPECTED PARALLEL UNIVERSE
---
EXPERIENCES IN A TWO-DIMENSIONAL SPACE
---
6 KNOWN CHARACTERISTICS OF THE SOLCIENT
1- More than properties of the Solcito, it seems its most unimaginable virtue at the time when the discovery was born in 1992, as we accept it today, which is the force to sustain the Planetary System in space and move its planets from one coordinate to another . I have learned it on the spot, when people shunned the rock of Noorhn from seeing it take possession at different points, yet when asked if they saw it move, they denied it. This happened in my company.
This is how I must start the investigation without contradicting the popular imaginary that demonic forces existed there, to live in harmony and balance with my environment that still persist with those esoteric ideas, who assumed them as the only explanation of these unrecognizable phenomena, other than that in me, my first idea in those days that its behavior denoted being a natural radio beacon that emitted signals for planetary accommodation, giving them their line among millions of them that would exist in the cosmos, which is why it resists me taking it .
Having spent 30 years, their justifications have not changed to today, that with the passage of time I abstract myself, learn and give life to as many rocks I would like to house the invisible beings and I teach that from the other Dimension and outside the human gaze, the less in my case, these changes and movements were generated by unknown but natural forces. I did not know at that time about the possibility of Parallel Universes, but as a historian and archaeologist that I am or that I feel that way, it has not taken me long to realize that my cameras captured images of a past but very remote, such is the origin of life with the placental eggs from the first movies and which continues today as a wonderful dream.
2- In the Little Sun is the brain that governs its Dimension that we observe, and through it, the All of its Universe forming a framework from before the Big Bang, in which the phenomena and living beings are united among them, with a single intelligence scientific and technological without tools identified yet, and a single executive direction, very contrary to our individuality that I explained before.
3- The Sunshine, which only exists as an appendix of the Sun, to its own rays that it radiates, it does so without dependence on the Sun, which is observed with the naked eye.
4- Its rays, although they have the attribute of "always visible" that not a single mass of steel prevents us from seeing it, or that we have seen it penetrate the wooden walls, nevertheless they do not penetrate our weak plant matter or the thin fabric of my umbrella to fulfill its functions before this Noorhn Colony. Hence his need to delegate his functions to the Cosmic Arachnid. Wave or matter?
5- Some of these lives are turned off in our sight without the Sunshine and others appear in our sight when this Astro disappears at night or through the clouds.
This dependence on the Astro, has been the cause of the inconveniences for more than two decades in my offices in the center of this city, for having isolated them from nature.
6- As we see in the last video, in which for the first time he shows himself at 1 meter from the floor or at my back with his entire silhouette of 1.00 meters in diameter m / n, he shows us that this is the way he does the work approaching the very Great Lords who inhabit within them. I estimate that the reader who has already walked through older sections, is already warning that today the Solcito ends after a year, its long process of its complete cycle, starting on its opposite side descended into my gallery with more spectacularity, surrounded by its cut of miniaturized planets and with more rays. But today, he shows his entire figure posed with less luminosity and brightness that allows us to see him better. I think he has done his best to achieve the same unique and pompous images of him.
---
AN OLD DEBATE IS REOPENED: EINSTEIN-BERGSON
In the debate at the College of Paris in 1922, Einstein launches "that the time of the philosophers does not exist" which makes the equally or more famous German philosopher Henri Bergson react, answering "Il n'y a donc pas un temps des philodophes" that time for the philosopher does not exist and "that in Physical Nature, everything does not end there" or that "time is only like a psychological moment". He followed San Agustin for whom that expression was in the mind and that it was not objective "or time is that, or I do not know if what it is", but from this, rationality wins against intuition, and philosophy loses its influence until today.
And I am very afraid that with this finding it reopens old wounds, without having the authority to do so. I do not stop suggesting that we stick to these times with more material to analyze new theoretical alternatives that reconcile both visions before this new reality that specifically revolves around the duality of different times in the same space, depreciating this concept to figures of language that they represent changes of states without him influencing it, and being relegated outside of his physical nature, or that better justifies making his rethinking, as I have been forced to do it, at the risk of having to return "Time" to philosophy, and the honors lost to Bergson.
That is, if it is not by separating the laws of physics according to the Dimension in which the object under study is concerned, a) or denying these new phenomena discovered by me, or b) scientists should prepare to argue when the time comes. day in which they are the ones who open the sky, as I do, which I sense that if it is going to happen, and they meet the other Parallel Universe Inhabited and Seen from Its Interior, who today believe it lost in some far corner of the world. infinite space, like those frayed ghost frigates drifting in unknown oceans, and notice that they, the researchers, are sitting on it and in two opposite times.
Then I continue with videos that paint an ancient astronomical scene in my gallery, where I introduce myself in the present tense. Or me boarding the caravel.
VIDEOS OF APRIL 11
I do not remember the conditions of the penetrability of the Solcito (not its rays) to my face, in previous videos.
Today the sky opens for a few minutes, coinciding with the time that I required, to see these behaviors, when the Solcito has reached its last hours of its complete process.
I stand out and point out with the indicator in front of me in its upper sector and the white ribbon that I have been printed by the Solcito for more than a year, or that will be since 1992 but without any proof. Very exceptionally it appears when the entire gallery is in the other Dimension, which today does not seem to be.
It is curious today that my face does not cover its light and image, as it does with the cloth of the umbrella or when another person passes behind me interposing between us. Or is it just my face. A pity not to have put the other witness camera, in the face of my haste due to the sudden clearing of the sky and the early appearance of the Solcito, which only allowed me to put on some clothes.
I will postpone another scene with more Sun, which I have been depriving myself of for many days, which is when this Astro is more advanced and is ahead of me, the wall and tree, which you see in the previous video, but today I am surprised by this other effect that I have no explanation.
And note that without affecting the rules of protocol and good relations, we were able to see and distinguish the figures of the Sun and the Sun as two separate stars, which years ago, I was not allowed.
And finally, it will not have been overlooked, that at the end of the second video when I get up to retire, the Solcito recovers its greatest volume. What is your reason? In order not to affect me, did he hold those minor measures? We won't know.
---
SOLCITO APPROACHES ROCA NOORHN
TODAY, APRIL 12, 2021 THE SOLCITO IS IN ADVANCE OF THE TREE AND BOTH BOSSES. WE WILL WAIT TO SEE YOUR FINAL POINT OF DESTINATION.
I pull out the chair and I am not participating for now, to see if we are the cause that slows his advance of him towards Noorhn's rock. This little Astro is bigger now, because of the greater sunlight. The keystrokes they hear are given every 30 '.
---
BUT WHO ARE THEY AND WHERE DO THESE TRANSLUCENT WHITE BEINGS COME FROM?
This is my response to a Spanish, very prominent and scholar in this matter.
"… This video could become a milestone, if my home test is positive detecting a certain anomaly in this burst of infrared light colliding with particles from the other dimension, causing for sure a greater energy that would transfer to our Dimension, than you. You can price it. It would be wonderful
And this has to allow me to give my version with more objectivity, to so many phenomena that I live, but isolating first:
1- To if one day it will be an object of study of science, which would facilitate everything in the future, although not exclusive with the next one.
2- Or if it will fall forever on non-scientific analysts, those who will try to separate these intelligent beings from this other Dimension, from our souls in their next step to death.
Today, it is not appropriate to differentiate them, but when the time comes I have to give you my opinion, because you can evaluate other data that abound here, and that the members of your task group will not be overlooked, since now It has data prior to the existence of the human being, or that the possibilities of location of the soul in a given space-time can be dated, or it can be excluded from another. Nor do they assimilate in their nature to a single group, to all intangible entities, which is the only unalterable thing, that inhabit distant geographies, as evidenced by those who reside with me and those I see in photos of Spain.
But I ponder without dissimulation the thinkers, among whom you are, who without seeing, already knew.
I am referring to other related issues, such as the most surprising, but which, when viewed holistically, everything counts, and that it is the conjunction of the Astros with the intelligences of that Dimension that I see them every day act in this way, forming a unit, and that I I explain that it is the work of the Big Bang or any entropy, which is when with the birth of matter and us, it endows us with the principle of individuality to think and act autonomously. In other words, in an opposite way to the other dimension here present.
The Astro, I say, not as his influencer, who would be nothing, but how his interacting even in the "physical" accompaniments and compliance with directives at all hours of the day, just as we do the bonding, but between us.
And I speak of entropy or ruptures (Big Bang), to that previous homogeneous "Dantesque" state when they were the first times when it was believed that there was nothing in a deep and lonely void (or as the British astrophysicist Hawking wrongly said "was. ..basically … nothing. "), however, the life of these beings and their planets with whom I live and you are seeing (and that nobody could say otherwise since they are timeless lives devoid of matter) already existed and they did. they lived together in a state of harmony and together, as they continue today, until the great irruption or similar episode comes.
We are the last, or the complex and inseparable copy of the first simple Universe. We are matter, gravity, autonomous, free and different from the second Appearance or Creation that even appears as an imperfection to our human design, as I see in the comparison of the perfect modes in the mutual relationships that exist between the others.
Look, and why this seems to be the point that most escapes human understanding, and that is that in religions Judaism stands out for its divinatory gift, in terms of Angeology, which already explains it in line with what these films show. In the Torah they describe this same scenario of the Astros in the formation and coexisting among living beings, but not seen in this way in Islam or Christianity, although they are also those who describe them with their marked characteristics, which they end up identifying to my visiting beings as the angels of the Tanach themselves.
---
THE END TO A DISAGREEMENT
And this concludes in another surprise, because man is only one, what is the apparent and classic dichotomy between science and religion, seeing how all the effort in research and investment of the countries, resides in empirically demonstrating the pre-announcements of these Doctrines of Faith and my Discovery.
They talk about the same thing, and they don't know it, only in terms of this fundamental pillar observable by both. Let's see.
UNTIL TODAY, THE OBVIOUS INDICATES THAT THESE BEINGS OR "INTELLIGENCES" THAT WE SEE, ARE THE NATURAL RACES THAT LIVE IN ANOTHER WORLD, AND THEY ARE ALSO THE SAME TO WHOM THE HOLY OR ACUTE MAN, SINCE ANCIENT HAS CALLED "ANGEL."
NOTHING HAS CHANGED, EXCEPT THAT TODAY WE CAN SEE THEM AND ALSO THE EARLY SPACE OF ITS ORIGINS, THAT THE SCIENTIST TELLS HIM THE DIMENSION OF THE PARALLEL UNIVERSE (+) AND THE RELIGIOUS CALL IT "HEAVEN" TO THE KINGDOM OF THE DIVINE, BOTH IDETIC .
THESE SPONTANEOUS AND NATURAL "APPEARANCES" AS THE RELIGIOUS TELLS YOU, ARE THE JUMPS (++) OR AUTHENTIC DIMENSIONAL TRANSFERS, WHICH SCIENTISTS ARE TRYING TO ACHIEVE TODAY BY STUDYING THE PARTICLES IN COSMIC RAYS (USA AND RUSSIA) BY THEIR COLLISION OR BY MINI BLACK HOLES IN THE LHC OF CERN (EU)
(+) We owe it to the famous Russian scientist Andrei Sakharov in 1967 with his conditions C.P. and increased with condition T., in BaBar experiment of the California SLAC Accelerator, and updated by me, showing the symmetry T of Inverted Time subdivided into two phases in the same space-time, or is it possible to live in a symmetrical world CPT without antimatter or are new laws of physics needed?
(++) "Jumps" says Hertog "and believed that for now it was not possible for it to happen", Hawking's partner and both with great ideas to these Multiverses.