22 May

OTHERS FILMS VII
CONTROL TO DRILLING LIGHTS WITH STAINLESS STEEL PLATE 2MM
DOUBLE ANY NAP.
First I start from the normal chamber of our dimension and go outside and enter the tent in another dimension.
Tonight I will repeat …
See that inside and outside the nets there are many white beings, three piercing lights that are not lights, that there are the two ovoid green immigrants and stop to compare both screens.
---
ANOTHER DUPLES TO PREVIOUS VIDEO OF TESTING DRILLING LIGHTS
In this one I start inside the camera compartment of my house when I capture the screen that is filming inside the tent in another dimension.
Without cuts I go out to the patio where the tent is and I go to them to see the images that are supposed to exist there, and yet nothing strange is seen.
---
LIGHTS THAT ARE THE EXTENDERS AND SUPPORT OF THE WHOLE COSMIC ENTRY
That I have been claiming and proving before, about those contributions that indicate the cause of planetary coexistence in a shared space not yet explained in all its scope by the sciences, which from ancient times worries man, and that I take them to the other and first dimension so that they know it and so there they look for it and decipher it.
Now that I can show the permanence and sense of these apparent lights that abound in only my reduced space of 2 meters and little more than m2, those that arise from the depths of the autonomous planet or as a projection channeled by electrical energy and with presence from the center and the whole Earth and as far as every planet exists in infinity, which can be described as the main fundamental force of universal nature for being the computer and supporter of every body suspended in space.
THE PENETRABILITY OF GREEN SPHERITES
At the end, observe how magnificent these two small spherical green immigrants, who have always lived in pairs since their arrival on April 3 last. I mean that the two are formed into a single "individual" since they can only be as they see it, one next to the other at a distance of 90 cm.
Look at them how without projecting some lights, the plate seems to become glass when they eclipse each other with the camera and the steel in between. Nothing interrupts the vision to them.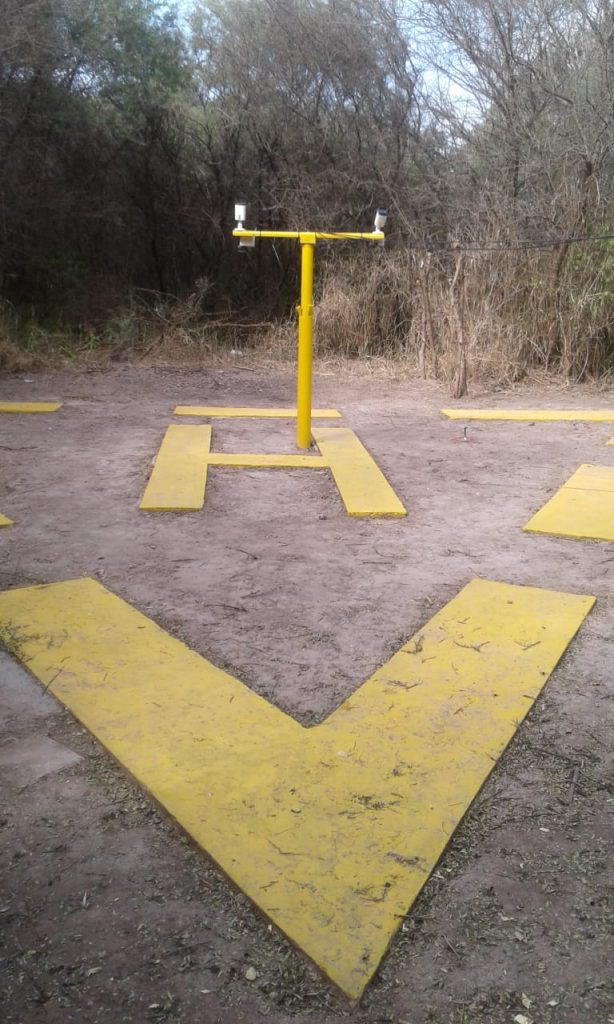 ---
THE PRINCIPLE OF THINGS
We must say from now on, that the entire universe was already populated from before by these architectonic colonies with superior intelligence, and the sciences must coexist with this new reality and accept that in this unknown form of life with extraordinary attributes, it is likely that in she will settle the origin of the All, until new news that distort it.
VIEWPOINT TO THE SKY 1
If we take in the images of both cameras, they would be looking at the sky as it was at the birth of the first times of the Earth, but also as if you saw it today, if it had a two-dimensional spyglass, effects that we left behind, but You will see there as its only inhabitants only an intelligent way of life, which are the invisible beings that today are meeting you here.
The proximity of the Earth among so many other bodies of similar masses that are distinguished, ratifies the scientific hypotheses of not being it of the first appeared in the cosmos, and now that we see it, we are sure that it has emerged very late.
Two firmaments are observable in the same plane, in any of the two cameras, one of which is ours and the other that is the one we want to discover, and I clarify that we continue to see in double, these physical or astronomical events as we come observing during all this work.
The following phenomena are now:
1- Rotating mantle with engraved figures and parallel vertical and horizontal straight lines that rotate in transfer from N¤ to S¤ and that also orbit from O¤ to E¤, among which they are mainly:
A half circle, with two lines coming out of its ends that meet forming a triangle with a rounded face and with two internal and parallel lines
Let's add that this entire space mantle moves at high speeds between slow planets
And the parallel and uniform lines in pentagram cover the whole sky and confirm my advances
Although this is seen in front of the surrounding grove, without interest in being foreign to space, it would be a hasty conclusion because the figures inserted in that rotating plane change levels with the hours, which it also rules out as effects of the filming team same
This must be seen as superimposed on the other images of the other camera, and that they as a whole are somewhat difficult to explain even to the astronomer, given the scarce material that I give them
2- As well as the elongated white cord of 0, 1 mm and that it appears to be an arganid or a suspended vegetable that poses on the lens. However, I have approached this lens and there was nothing to give that idea. Although it could be "The Levitator" seen in previous videos
3- In another chamber, as the most significant, are the more than ten framed uniform spheres, which forces us to think that they are planetary bodies with large masses, close to each other and ours, covering all space, what is according to current academic hypotheses that already predicted it, except for the following:
What is already anticipated by me, that the planetary system is surrounded by a framework that supports all bodies in space in order, through white tensioners that link and guide them
This is being seen firmly and not like in a previous one where the pixelated confused me. There are even the perfect parallels of Euclídes. It is, in a flat space, contrary to attractive theories on this matter
These stars do not change their position (except one of them and only once) and they or both, all, are covered by clouds
They and the Earth together orbit the Sun.
As we see it, it was expected, although it did not calculate that they were all spherical, as they are today, due to the effect of existing and dominant gravity, but that not being the case, their shapes should be free or different from each other
As of May 22, the space is clarified and the images of planets on the left bank and their displacement towards the West are improved and we can count them as 20 planets now that Camera 2 is added to show them to us. And we also see the penetrating light come out which is not light but a tensioner
And we must also discard the large constellation recorded as such and wait for its identification a posteriori, unless both coexist on different planes.
We will wait and I will limit myself to adding videos without comments.
THE PLANETS ARE LIKELY TO COEXIST WITH THAT GREAT CONSTELLATION, BUT IN DELAYED OR ADVANCED PLANES EACH OTHER.
OUR STARS GO THROUGH THESE PLANETS, BECAUSE THEY ARE TWO OVERLAPPING DIMENSIONS.
TWO MOVEMENTS OF THE GREAT CONSTELLATION
A descending movement is seen clearly and another in advance of this engraving that represents some great constellation, which is impossible to assimilate as true, because it repeats one after the other, showing two of them on the same screen one above the other, or for being inexhaustible copies until finished.
SIGNS THAT INDICATE WHERE TO LOOK FOR ORGANIC LIFE
Shortly after starting to see the sky and its first planets like green, which we have already seen ahead of the rock along with the other red, and that surely are all of the "planetary inventory" that I have previously suggested that there There is the constellation where we come from and where organic life also exists today.
But then if we are looking at it towards the magnetic North, it is because right there is where this camera points, and it is where the constancy to which we have belonged is. I will try to fix positions at least with a theodolite.
USEFUL INDICATION
It is no different than how to interpret the view to the screen in another dimension that you already know.
Embrace these attitudes and immerse yourself "as" if it were a journey through time.
But now the differences between the normal sky of all these nights is remarkable, in which we see our splendid firmament as if there was no room for one more star, now unnecessary to increase its beauty, and we compared this same firmament of billionaire bodies that float , with the new other that sees that other dimension that visits us and that stands out for the tiny volume of them that counted or that enter us into a hand, that are barely shown between the clouding and darkness proper to entering the other nature, that makes us feel to be occupying the place and eyes of primitive man when we lie down in the Mirador al Cielo, as it can be in the patio or terrace of his home, and with a cell phone in hand raised to heaven we see these images from the other world, and also looking away, we see at the same time the sky open to our stars as an augmented reality. Two skies and a thousand wonders of dreams.
I upload 15 videos. Those who will come and we already know them in colors in the PLANETARY section, I can send them free of charge by e-mail when requested by government or university entities at: "pedropernigotti@hotmail.com".
---
COMPLETE VIDEOS OF CAMERA 2, REGULARLY ACTIVATED FROM HS 4 TO HS. 5 AM, EXCEPT THAT THE WEATHER CONDITIONS DO NOT ALLOW IT.
I intend to show only the rotating cloak and its image recorded and unexplained.
Some and other brief ones can be advanced by COVID-19.
27-5-2020 – CÁMARA 3
27-5-2020 – CÁMARA 2
ORANGE-GREEN PLANET GASEOUS TRANSLUCENT AND AT ITS CENTER AN ENERGY EAR.
It moves eastward, in the opposite direction to the planetary displacement of our dimension.
WE ALREADY KNEW IT AT THE FOOT OF NOORHN ROCK.
---
27-5-2020 CÁMARA 3
WHITE TENSIONER AND THE WHOLE SPACE WITH ITS FABRIC AND UNIVERSAL FABRIC, AND IN FRONT OF THEM, THE ROTATING BLANKET THAT IS THE MOST INCREDIBLE PHENOMENON TO ADMIT.
BELOW ON THE LEFT, OUR MOON IS SEEN IN THE FOURTH MENGUANT.
I did not know that the moons with less illumination and captured by common lenses of these cameras or from a cell phone, were seen in a full moon state, and it is not their real state, which forces me to retract when I rise to the Second Moon – 1st Cycle and treat it like a full moon in perpetual state.
---
28-5-2020 – CÁMARA 3
SOLAR RAYS – THE ORANGE PLANET TRANSLUCENT, CLOSE, ABOVE AND LEFT OF HIM.
THESE FEW SHORT, SECRET, MOVABLE, AND MOST EXTERNAL SUN RAYS BELONG TO THE "REQUEST" AND NOT THE SUN.
SO WE HAVE SEEN IT THROUGHOUT THIS WHOLE WEB
IT MEANS THAT OUR SUN EMITS DIFFERENT RAYS ACCORDING TO THE DIMENSION FROM WHERE WE ARE LOOKING AT.
AND NOT ONLY THAT, BUT THE "REQUEST" IS A PROJECTION OF THE ASTRO REY, RETRACTING ME WHEN IT SAYS THE OTHERWISE, BUT NOW WE SEE THAT IT IS ITS EMANATION, EVEN THOUGH ITSELFLY ACTING AUTONOMOUSLY FROM ITS SOURCE.
He ALWAYS SHOWS HIMSELF AS A SUPERIOR, GIVING AND WATCHING ESSENCE OF THESE COLONIES.
IT IS THE ONLY ONE THAT WITH HIS PRESENCE OPENS TO ME THE TWO DIMENSIONS IN THE WHOLE AREA OF MY PATIOS. AND PRIOR TO ITS APPROACH, THE OPERATION OF THE CAMERAS CONTROLS ME, WHAT YOU CAN SEE.
REVIEW THAT WHEN THE WHITE TAPE IS IMPLEMENTED IN MY FRONT AND THAT IT IS THE REQUEST WHO DOES IT, THIS COMES AND GOES WITH OUR SUN. ON THE NIGHT OR CLOUDY DAYS THE REQUEST IS NOT VISIBILIZED.
1
---
THE END OF KNOWLEDGE OF THE FIRST CAUSES?
If it is insufficient for Science, and not for Metaphysics or Philosophy to close concerns about which there is still no question, which will come, about the origin of these filmed events, I have something to say.
Because if the purpose of knowledge is to reach the causes, I think I have reached the origin of the formation of these events, if it is not the immediate one it will be the mediate cause, because before I said that the "Solcito" was the most complex and complete entity that dominated other beings and events.
Today we see that he is brought by the Sun, and there are other similar videos, exempting me from further analysis to conclude that in the suns, of all planetary systems, they are the cause of all these phenomena of the first dimension, created in their constellations , as a unique work or copies on each planet we visit.
My son asked me to explain these images to him and I warn him of the difficulty of understanding it because inside the painting there are other phenomena and that the solcito is ahead of the great Sun and therefore, we are dazzled by him subtracting the visual, but that the solcito is It visualizes for its small 4 or few rays that are disturbing and moving short with lateral movements, as seen by the only 3 scientific observers on this website, who already knows him from last year as much as I do.
---
ORIGIN AND END OF THESE FINDINGS
These investigations began in 1992 with my expedition in search of an Inca water work, with my co-expeditionary Boix who will die without knowing what started and ended in the blessed places of Sumamao, Toro Pampa, Huachana and La Ramadita as the guardian lands of the abandoned causes of the Dulce river, nobody knowing that there were the answers to ancient philosophical and scientific concerns, and that I finish without hiding my surprise, when in fortuitous coincidence, I find the Inti God of the Inca, the Ra and Aton from the Egyptians, to Tonatiuh from the Mexicans and to one of the symbols by analogy of Christ, among others, that they are the Sun, as the first cause of the existence of this New Land of the Invisibles and of physical and astronomical phenomena, and of all kinds, where they happen, and they as the Lords and inhabitants of the other intangible nature or First Dimension, object of my discoveries.
THERE IS LIFE IN THE SUN
IT IS INHABITED BY BEINGS – PARTICLES
But we must stop seeing the Sun only as that star in the Solar System with the largest dimension 300 or more times larger than Earth, or that its superdensity orbits around it, or the one that gives life to crops, that shelters us. with its heat and that illuminates us to our liking, but as a world between us with different life and not only like this one that I am showing in all my work, but with another one and that is a way of life of beings – very particles small but visible 10 meters away, more intelligent than ours and that all, the Earth and the other planets of the System that shelter living equals, we all coexist with the Sun in a perfect and hierarchical order, although it is soon to understand it.
29-5-2020 CÁMARA 3
See the plans when our moon orbits over my house flying between pylons or turnbuckles in a majestic dance that was unknown and that provokes the emotion of the magnanimousness of a close and unexpected lunar trip.
And see what lies ahead or leaves behind, as here the moon and its rays are ahead of the rotating mantle.
But, seeing things in this other dimension, not necessarily they are shown in order. The screen is not a chessboard, where each piece is located in its precise space.
Here the aim is that we see what exists with its colors, missions and its individual or collective functions.
The crossing of the Astro Rey over my house and between pillars or tensioners, supports and channelers placed intersected in irregular triangles, thus happens at low altitude levels as they are for the Moon at just 340,000 km.
But at higher altitudes these turnbuckles have a very different order.
Above is a gridded or pixelated sky, as I anticipate in these videos where the ruler is horizontally and vertically aligned.
If you can do me more, this will be definitively confirmed as I anticipate.
---
THERE IS NOT A SINGLE SPACE IN THE WHOLE UNIVERSE, WITH OR WITHOUT MASS, THAT IS FREE TO HAVE OTHER WAYS OF LIFE WITH NATURAL ATTRIBUTES SUPERIOR TO OURS AND THAT ARE OUR GUARANTEES OF SURVIVAL AS A PLANET AND PEOPLE.
ABOUT MY MISTAKES AND CONCEPTUAL IDEAS
Keep in mind that I write continuously and do not go back to correct my mistakes, even knowing it, as when I talk about our Moon and other events. They belong to our dimension and it is not up to me to speak about it.
Mine is the other dimension through which we take a microscopic look at the phenomena and forms of life throughout the universe.
And as for my ideas or theories, you may have already realized that I anticipate them well in advance of the appearance of phenomena.
This is because it is so, and for what I do not have an explanation to give because I do not have it, but that I owe it, since it is my tool, at least in the absence of a valid method, as my only resource in the investigation to events of scientific interest, where my personal conditions to intertwine with the objects that I study, have mainly been efficient in obtaining these results.
I mean that I encourage them tied to my beliefs that it is better not to read to third parties, or only to read to be sure of what man does not yet know, and to settle there in the limits of knowledge, to transfer it, and prevent me from depriving or disturbing my natural virgin ideas, which I consider to be born of a pure, upright and wise conscience that all of us possess, and that they alone can take us to the deepest of knowledge gaps that I have to resort regularly and that it is waiting for us, and so I keep them unaware of mistaken information flows.
2-6-2020 CAMERA 2
ENTRY OF OUR MOON IN AN ELASTIC SPACE
11 hours in 1 minute video
ANOTHER CAMERA – ANOTHER VIEW
---
VIDEO REPEATED IN ALL SECTIONS
THE COSMIC ARACHNID IN MOTION.
March 10, 2021
I repeat it. It corresponds to November 25, 2020. I would have to reinsert it in each Section, not only because it is the most viewed, but also because it shows his body movement. In addition to the fact that the content of this website is very long, most readers enter only one section or another and fail to see that these beings by their will if they have sustained movements in a way that we can recognize.
And for this reason these new forms of intelligent lives are precisely misunderstood, because they lack movements. For months, night and day in quiet that is not leisure. They make and carry out their natural mandates. Although always stiff, which, added to their lack of defined lines, resemble for these causes more indefinite spots or small white or raw clouds without bodies or faces floating, than to intelligent beings or individuals or animals of our nature that have been seen or imagined.
ARE IN GENERAL, ACROMATIC AND INANIMATE GEOMETRIC FIGURES
That is to say that they have no recognizable form, to suppose them to be "lives" by themselves, nor their intelligence since they cannot distinguish a face where it can fit. No feet to walk or mouths to feed. At least now we see him doing "braceadas", in the style of our dancers. As for the face, once I manage to see it only to this being, and to others but in doubts today.
In this video one of them "comes alive" because he moves abruptly for the only time and without concealment in annoyed response to my express request not to leave that music room until they show me his face. After a month it fulfills in this way how they are seeing it and moves to the adjoining gallery. The other that you see next to him, continues for 5 months also faithful to my request to always have him close to me in case I need him. But to make it possible, I do not allow anyone to enter, or to clean that room. I have it closed although I can enter without turning on lights, unless it is from the cell phone.
I will repeat it in more, to help the understanding that the stillness of those other figures, is just a pose chosen by their nature, and that I compensate it with the animation accelerated by spacers of the cameras in intervals of 30 "each. , that otherwise they would go unnoticed.