24 Sep

OTHERS FILMS XIX
THE LINK BY EXCELLENCE THAT JOINS BOTH DIMENSIONS. THE MAGNETISM OF ONE GENERATES REPULSIVE MOVEMENT IN THE OTHER.
See this repulsive force of magnetism at 37 "_ 38" that we clearly see in the first video that lasts 0 ': 46': 00 ". In this one and in the last one that lasts 09" the recording is pure, without clicks , is continued in running time and the phenomenon is more imperceptible. The following videos are with keystrokes.
It is a demonstration that the dimensions complement each other, which I have been announcing before. But another edge is of interest to the investigations, which is on how to traverse the two-dimensional separation membrane. And we are sure today that if the repulsive magnetic force passes it under certain conditions, it is the first news about this possibility that we have in particular and on which we should start or advance in this direction to projects in the matter, avoiding the unattainable gases diluted with solar lights, and my way of transferring that it is not by any of those named.
See in second 07 "of the second video of duration 00: 37".
See in the second 22 "of the third video with a duration of 0: 30".
Watch the second 24 "of the fourth 52" video.
And in the second 05 "of the video with a duration of 09". It is the last one and produced at 2:00 p.m.
It is this that we see the "face and hands" of the phenomenon, which is the photographed full-body figure of the protagonist of the event, and the most complex thing is the also complete mechanism of how he produces the causal effect, so undoubtedly it is the unique and obvious driving force behind the scientific event being observed. And it is like this:
The process that originates the movement in our dimension is similar to "with the bow for arrows"
It first arches to symbolize the cord back to where it will launch its magnetism.
He throws it and the lightning cord returns to its tensioned position, when the chair has finished its movement.
---
A NEW PHENOMENON IN THE OPEN WALL OF BEATING LIGHT
The first short video is to showcase the new, well-known-looking phenomenon. A sphere that contains white foam. But he is not a Traveler. I hope it will be defined in the following days.
The darkness on the wall is the work of entering the other nature, as are the sparkling flakes Or that is shown to me so that I can repair its presence. But, see one or another video, we are in broad daylight.
In a second more complete video I show the lights of the low wall and outside the lights of the other dimension and in the time that she has her blackboard. They will realize.
The normal daylights at that time of the video are the ones we see in the photo taken between the two filming, which I put between those two videos to facilitate comparisons.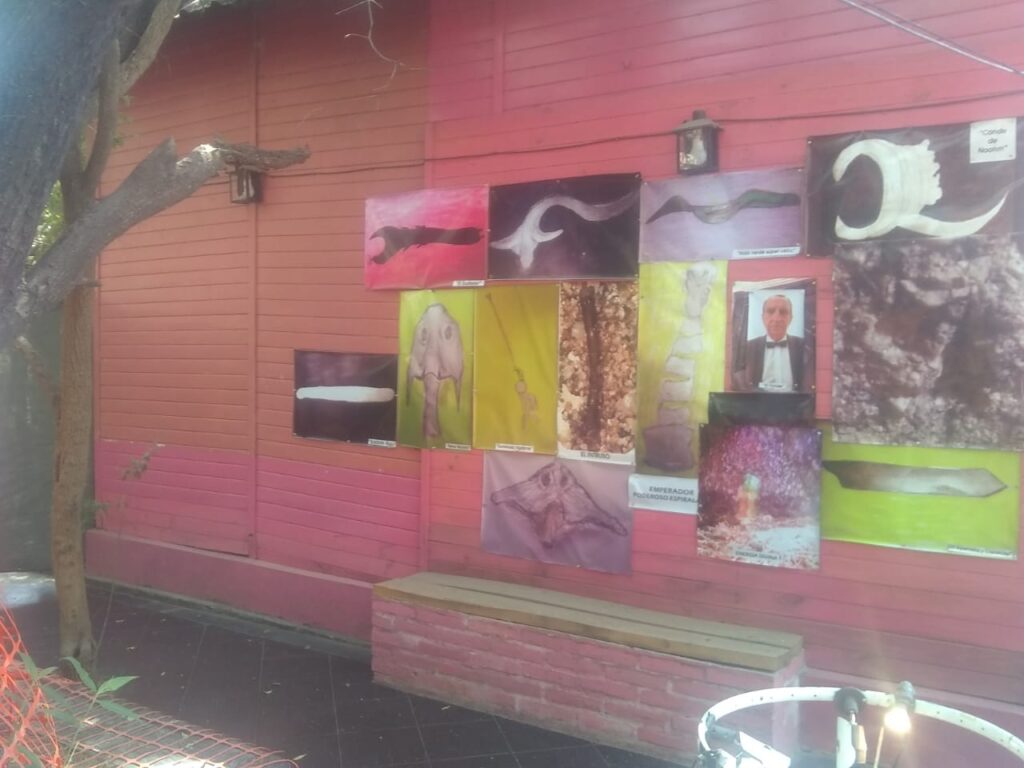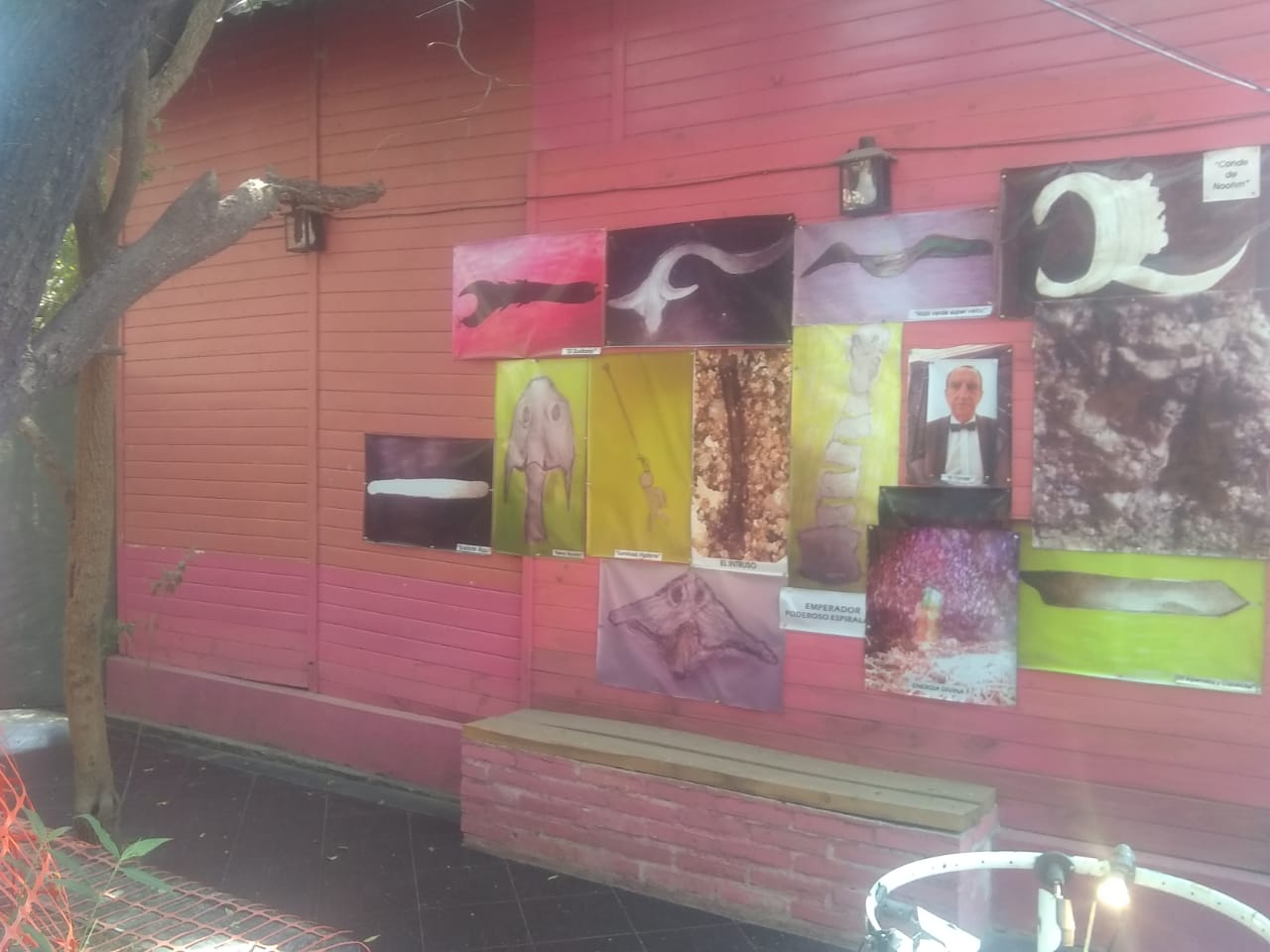 ---
OPEN LEAF AND FLYING TUBE
I insist with the flights, so that we can see what is the force that drives them, and in what atmosphere or void it does, and clarify in what dimension we are seeing them.
---
MY RECTIFICATIONS TO THE OTHER MOONS THAT ORBIT US, DESERVE A RE-EDITION
NASA discovers minilunas that have circled the Earth between 2018 and 2020. They are called the 2006 RH in 2006 and 2007 and the CD3 in 2018 to 2020.
My observations that I leave without effect, did not have astronomical support and it was untenable that in my condition, I insisted on the existence of them, which to my surprise today I discover that they were real moons.
---
TWO NEW BEINGS DEFINED AND OTHERS IN FORMATION
---
ACROBATIC FLIGHT
---
TODAY 25 SEPT. 2020 AT HS A.M. 05: 50 'THIS BEING APPEARS AND REMAINS FOR 30'. IT MAY BE THE SAME ONE WE WILL SEE SOON ABOVE.
---
THE MAGNETISM, SOURCE AND ORIGIN OF THESE BEINGS
Getting ready for a ride to that dimension
It is unnecessary for me to give you this idea of ​​how to plan a trip to the other dimension, because I have already anticipated it by the simplest method, which is using magnetism to penetrate the most difficult thing, which is the membrane that separates the two dimensions. We know everything necessary, designing the vehicle of simple construction with both repulsive and attractive poles, because we do not know if to return we must use the opposite field or vice versa.
And you must remember when making small-scale prototypes, that you will only know if the test has been successful when you go inside the capsule, and coming down from it you meet these beings or see the inhabited sky in another way than the one you know, because you You will be detained on the same floor from which you have left and, however this trip ends, you will return to your house with the same people, and no one will ask you any questions because everything remains the same, except that you may not be able to sleep because you will be in your bedroom not only with his wife, but with the beings he is seeing in these videos. Subtle difference and that in order to survive you must invent another Portable Viewer in reverse of mine, that is to see only people of your dimension and that excludes these other translucent ones.
We also have the data of the speed with which they must make the fast jump to be able to achieve the transfer, which is based on the calculation of imitating the speed of magnetism with which the field of that force emitted by the Sun's ray penetrates and impacts on that metal that has in its forehead 125 cm.
It will be necessary to:
A- The conveyor will be wrapped in magnetic material that generates both fields in all directions and isolates its interior from even waves that radiate outward that alter or not the magnetism that surrounds it. The proportions of the magnetic charge will arise from the volume of the vehicle and estimated based on equations that are seen as necessary to move the chair in our dimension. At similar magnitudes that you see happening in both dimensions, so will your results.
B- The mandatory speed, it is likely that it cannot be reached on the ground, and we will have to wait. A proper air team, if possible in the short term.
Magnetism, according to new hypotheses, which radiates from the metallic center of the planet, protects life on the earth's surface by preventing the entry of certain solar rays. And in this first dimension, the fields not electric, but from the magnetism of electromagnetism that I use to retain them, is what oxygen is for us, and justifies the origin of these beings in the nuclei of the planets, and not by a hypothesis , but specifically because it is from there where I have brought them. And now this magnetism emerges more clearly evidenced, as another elemental force in them. At least I have made progress in distinguishing this "other something" from the other dimension, which here also exists as essential for the lives of both.
---
ANOTHER VARIETY, CUTTING LOIN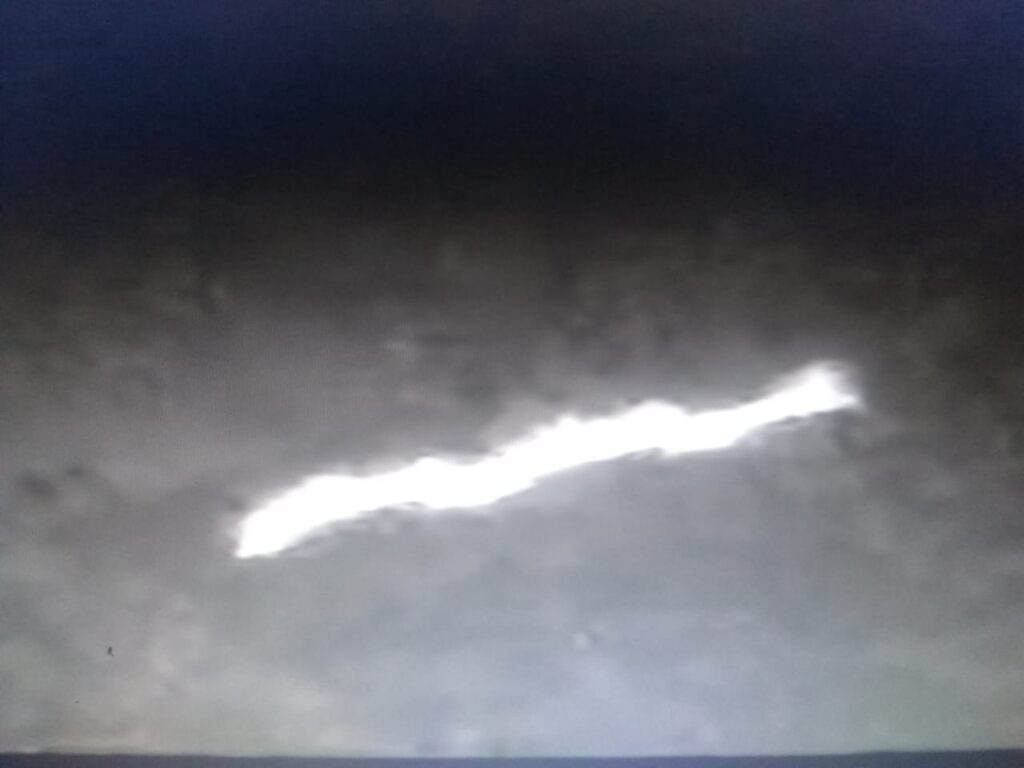 ---
MAGNETISM IS SUPPLIED WITHOUT INTERRUPTION FOR MORE THAN 13 HOURS. FIRST BY THE MAGNETISM OF THE ELECTROMAGNETISM OF MY LIGHTS, AND SECOND BY THE BEATING LIGHT.
I have placed at the foot of these rays two steel plates, one and aluminum the other, to see if their magnetisms are bipolar or monopolar, although I do it this time more demanding, giving them no more option to levitate it.
---
OPEN LEAF IS THE SAME FLYING HUNDRED
---
RAIN IS ANNOUNCED FOR TONIGHT AFTER 6 MONTHS OF DROUGHT.
BROKEN CAMERA 1. I SEE THE SPECIMEN 4TH SPLIT COLOR AS I HAVE LEFT IT MONTHS AGO HELD BY ME WITH A THREAD, DESPITE MY PESIMISM. TO INVISI BLES WHO LICENSED THEIR LINES, WITHOUT WATER IN THE LENSES, WHICH THEY CAN SUPPOSE AS THE AUTHORS OF IT. AND OTHERS THAT WILL BE DEFINED THEN. I AM IN FRONT OF THEM.
---
THE FLIGHT LEVEL IS LOW. SEE IT "AL FLYER" UNDER CLOUDS OF 300 M HIGH.
ONLY TURN ON MY PROPERTY
---
IT HAS NOT RAINED. THESE BEINGS ARE LIKE THIS FOR 12 HOURS. LIQUEFIED OR GELATINATE YOUR MORPHOLOGY
---
IS THE MICRO SPACE ELASTIC OR IS IT THE DUCTILE MATTER?
In the minute filmed, all the volumes are deformed, including mainly the led light and the Rock changes height. Measure it on video Films Covid-19
We have been taking the looks and cameras out of Noorhn's Rock for months. There are changes
The elasticities before were on rainy nights. Today we have six months of drought. However Noorhn's circle is the only green thing. Because I have increased the spill of water forming a small permanent puddle of a few centimeters at the foot of the rock. 40 cm.
See wilted leaves? It is the work of gardening of the other nature. There resides the specimen of the 4th Color, which continues to be attached to them since that day that surprised her and breaks into several tiny parts. You see them
But the flaccidity of matter and space is fascinating, including light in the first order. We know that no one here has bought a space or its same dimensions. An ant can transform into a planet and vice versa, and they all fit into an anthill. Let's not forget it. But how to find out the relationship between that space, light and the dimensions of the matter that that space surrounds?
Einstein has already established that matter literally deforms its space, and this explains gravity. But does that law govern in this other dimension in terms of who modifies whom, or is it just that in small spaces its flaccidity is due to humidity, and it behaves like water among us, altering the vision of objects behind her? It increases and deforms it to everything that exists around it. Or would it be that, like what we have seen before, now space and light unilaterally exchange their nature with water.? It is what you see.
Or we should look the other way.
The conditions of habitability of these disturbing beings and of the rigid matter, earth or plants or photons with which they make contact, and which temporarily lose or change their morphology. This change, whether of space or matter or those in them, is undoubtedly the consequence of water or humidity, and you can see it.
There are many old videos to check out. And in the new one it is interesting since being in times of drought, life in this other invisible nature is now in full swing, when the only thing I have altered is the humidity.
This is conceivable, if we also imply that in the center of the planet or planets, water is its other fundamental component for life there, of all immaterial living species. But we would exclude those spatial bodies without water or gaseous and it does not seem to me a possible limitation to entities of energetic constitution, which are above every shell that appears indispensable to others. Let's give it time.
And more disturbing is what all matter conveys. That just as space in our dimension appears to be the envelope of gravity and light, in the other dimension matter appears to be the envelope of space with gravity enclosed. Look how simple:
They, beings and phenomena, float
But they live in our own matter, which is immobile prey to gravity.
But they need to adhere in some way. That looks like. They even live inside them, because matter in turn lives in both dimensions, and not only it.
But that matter also exchanges its nature with the gravid space that surrounds it and from there we see oscillating movements at the same rate as living beings and phenomena, or how they cross or may be inserted with each other.
This is also verified in the evolution of some of them, that possessing energies and matter (which may appear or disappear due to its conversion force) is organic or of another nature, they live in two dimensions and continue to dwell within stones because both , matter and they, have their same origin. And they are not the only ones to live in two natures and that we can see and touch them, they come from prokaryotic or eukaryotic cells.
---
WHEN I DO NOT EXIST THE FIGURE OF THE SOLCITO, FOR THE FIRST YOU SEE THIS CAMERA # 1 CAPTURES IT WITH THE SINGULARITY THAT DECIDES TO SHOW HIMSELF AFTER 29 YEARS WITH ITS SILHOUETTE AND COLOR IN VIVID RED. I SUPPORT HIM WITH CAMERA # 4.
I also continue filming until a.m. 11 am for a comprehensive look at the activity on this wall, as if the observer is present here.
---
TWO DAILY ORBITS IN THE SUN
Or what seems to be the Sun by day, accompanied by the two planets Venus and Jupiter with more the Flyer, but also at night this same round returns, with this clarification:
During the day he leaves my house from o'clock p.m. 10:30 '(and on my screen) and gets lost at o'clock a.m. 03:30 '.
But this same one reappears on the screen and on the same day, at 10:00 pm. And it will be lost the next morning. But this second round, in the sky I am filming the Moon that I am looking at and not the Sun. So what do you want to explain to me by this inexplicable method? By impersonating an Astro by another completely opposite Astro?
The two are repeated at the same coordinates.
Before uploading this I should bring it home to my Provincian relative, astronomer dr. Julio F. Navarro, candidate for my country, for the Nobel / 20, and tell me something about it, but he is not here these days. I go up just as the observers will have a more informed opinion by experience in two-dimensional life.
---
PALPITATING LIGHT IS BORN AND EMERGES FROM THE DEPTHS
LIKE A CURTAIN THAT RISES (AND I LOWER) LIKE A CLOUD DISTINGUISHING THREE SPHERES WHICH IS THAT INVESTIGATED LIGHT. IT SETS UP UNDER THE EYE OF THE HOUSING AND LEAVES MY HOUSE IN DARKNESS.
---
METAMORPHOSIS OF OPEN PAPER TO CIEN FEET – TO SPIDER – TO CUTTING SPIN – AND TO COSMIC ARACHNID. ALL ARE ONE.
---
A FLIGHT IN ATMOSPHERE AND GRAVITY
I think that it is a complete and prolonged flight to see this specimen that takes several other forms and the habitat in which it flies is elementary to find out in what dimension we are looking at it. It is seen flapping its wings which is an action to hold and rise resisting gravity.
But he is an invisible from the other dimension with a material constitution in appearance at times and we need more material to specify more about the space in which we see him act. In another video we see it pendulous like the Arachnid in the same conditions of space and atmosphere.
But being also in "open leaf" we see it ascend without flapping. Or being Arachnid, it is weightless and does not even have to move the air and for that reason we see it fly as rockets do.
But this is very confusing to want to understand a physical phenomenon through the wings of some birds, because it is leading us to deduce that gravity is only discrete for some and not for them when they are metamorphosed into other figures. It would be falsely said that there is a "personal gravity" where weightlessness is adopted by some and not by others. This is my intention when I show you the fauna of the other nature. We require time, in my case, not to fall into the temptation to affirm that in the other nature the laws of science are not welcome.
---
WHAT ARE THEY DRIVEN WITH? YOU CANNOT SEE ANYTHING EXTERNAL OR GAS EMISSION
And because all these specimens are or are designed, they would have to be crawling like our snakes, if they move in a gravity habitat like ours, and we would be seeing them in their own dimension, but it in other conditions different from that we believed. Because if so, we would not both fit in the universe, since two massive objects cannot coexist in the same space-time.
We do not know from him or them how they manage to fly. For now we are going to believe that it is due to weightlessness, their wills and a third component "as" if this were another "lateral gravity" that could come from themselves, whose source is a kind of magnetism from their own colonies. The homogeneous speeds of all of them or the way of overlapping are a strong indication for now.
We will have to get used to forgetting the falling apple, when speaking of gravity, and admitting other omni-directional attractive forces in a Kingdom that ignores these links with large masses.
This possibility of concluding, deduced by the designs of their flight conditions, has also led me to the fact that in the center of the Earth there is an atmosphere, due to some matter-energy specimens conceived for flight in the air, prior to the discovery of these beings invisible weightless. They are differentiated species.
---
MY COLORS OF EVERYDAY THAT THE SOLCITO GIVES ME
Today 09-30-2020, at hs a.m. 07: 18 'to 08: 12'.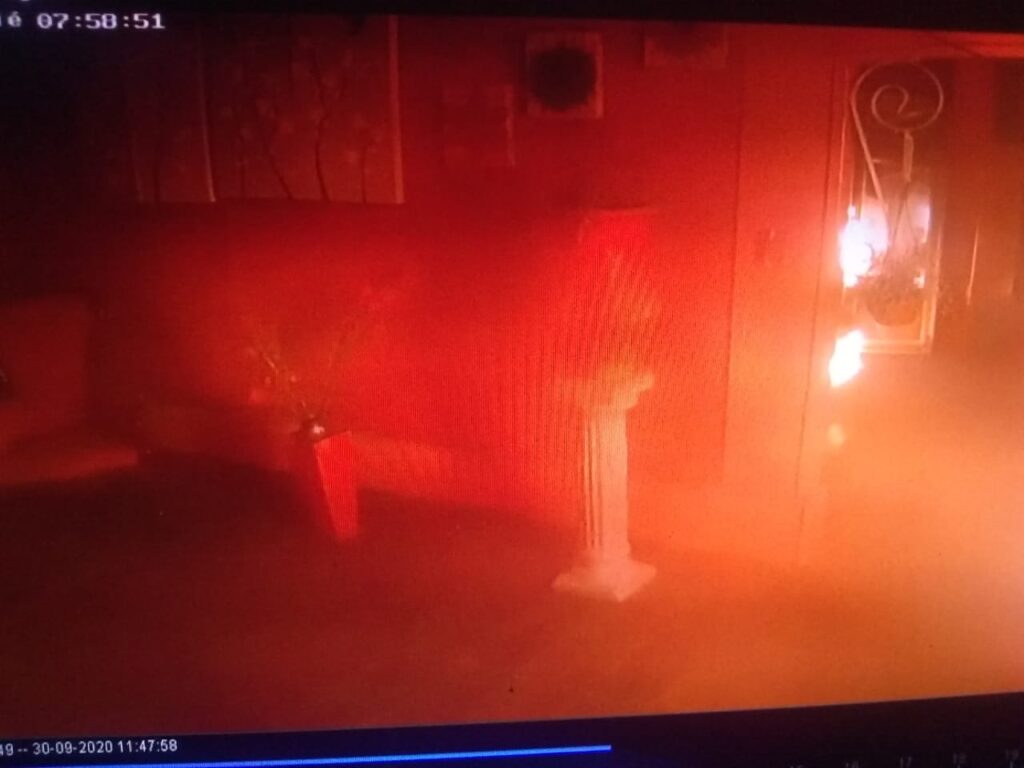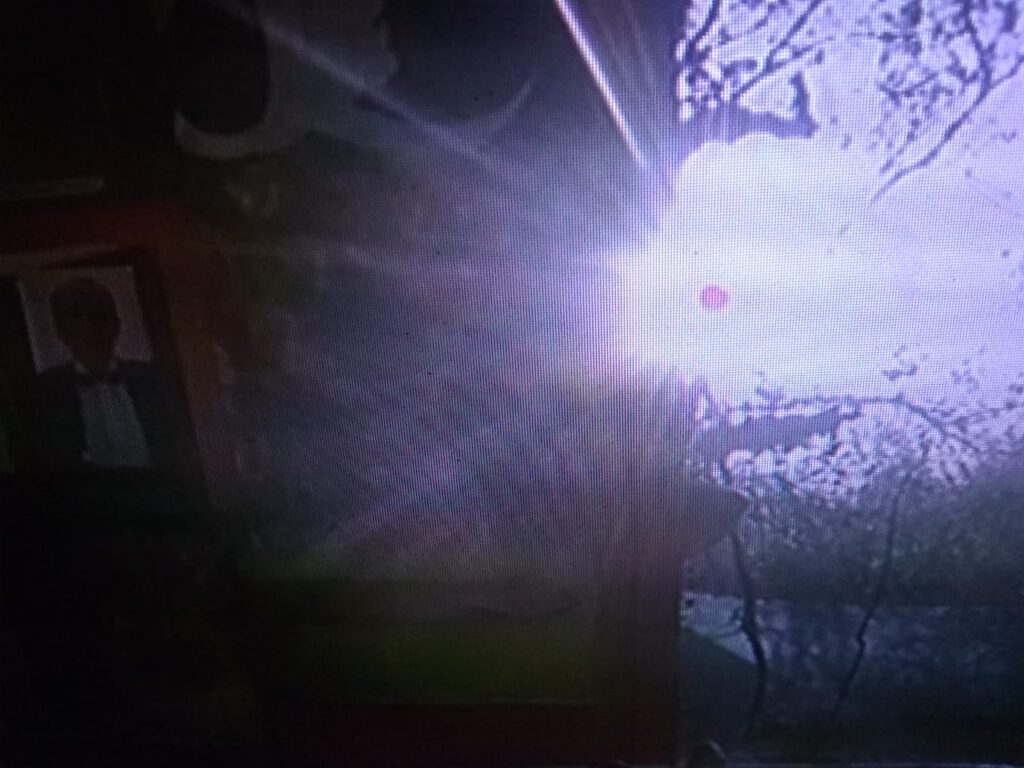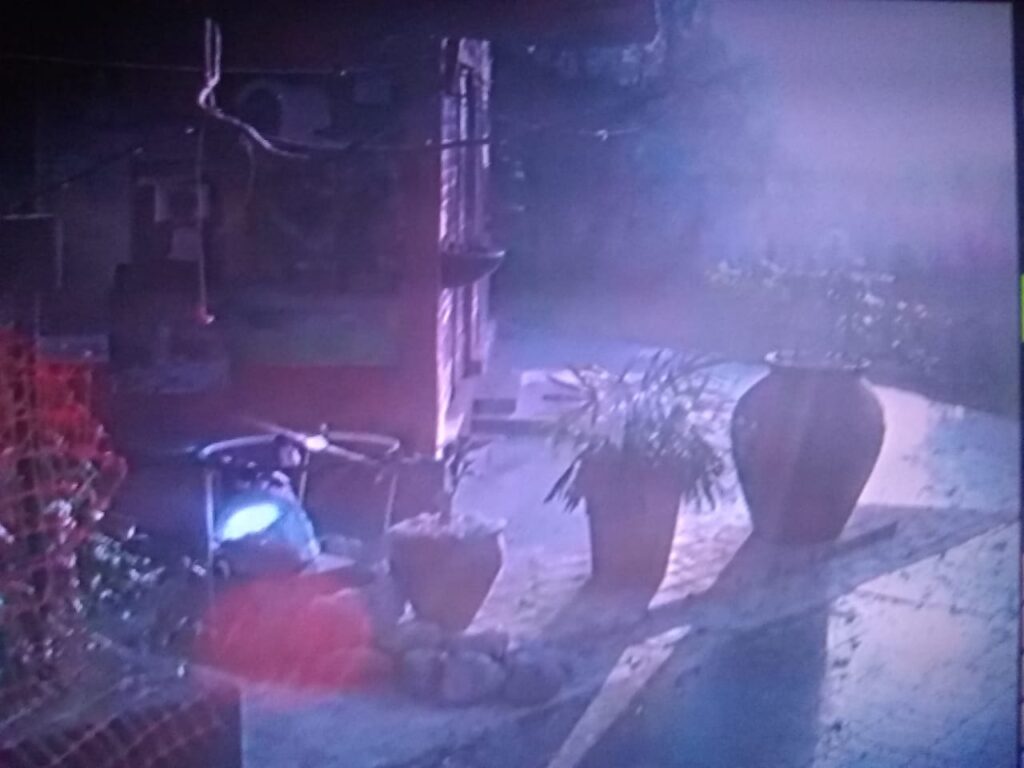 ---
THE REPRODUCTION OF GREEN OVOIDITY IMMIGRANTS
---
MARS REAPPEARS
---
VIDEO REPEATED IN ALL SECTIONS
THE COSMIC ARACHNID IN MOTION.
March 10, 2021
I repeat it. It corresponds to November 25, 2020. I would have to reinsert it in each Section, not only because it is the most viewed, but also because it shows his body movement. In addition to the fact that the content of this website is very long, most readers enter only one section or another and fail to see that these beings by their will if they have sustained movements in a way that we can recognize.
And for this reason these new forms of intelligent lives are precisely misunderstood, because they lack movements. For months, night and day in quiet that is not leisure. They make and carry out their natural mandates. Although always stiff, which, added to their lack of defined lines, resemble for these causes more indefinite spots or small white or raw clouds without bodies or faces floating, than to intelligent beings or individuals or animals of our nature that have been seen or imagined.
ARE IN GENERAL, ACROMATIC AND INANIMATE GEOMETRIC FIGURES
That is to say that they have no recognizable form, to suppose them to be "lives" by themselves, nor their intelligence since they cannot distinguish a face where it can fit. No feet to walk or mouths to feed. At least now we see him doing "braceadas", in the style of our dancers. As for the face, once I manage to see it only to this being, and to others but in doubts today.
In this video one of them "comes alive" because he moves abruptly for the only time and without concealment in annoyed response to my express request not to leave that music room until they show me his face. After a month it fulfills in this way how they are seeing it and moves to the adjoining gallery. The other that you see next to him, continues for 5 months also faithful to my request to always have him close to me in case I need him. But to make it possible, I do not allow anyone to enter, or to clean that room. I have it closed although I can enter without turning on lights, unless it is from the cell phone.
I will repeat it in more, to help the understanding that the stillness of those other figures, is just a pose chosen by their nature, and that I compensate it with the animation accelerated by spacers of the cameras in intervals of 30 "each. , that otherwise they would go unnoticed.