02 Oct

OTHERS FILMS XX
EMERGING FROM THE CENTER OF THE PLANET THE NEBULAR CURTAIN OF THE BEATING, WHO IS DISTRIBUTED INTO TWO SPHERICAL HEADS.
Days ago I have uploaded similar video. I want to reinforce the idea of the place of their origin and the promoters of the daily phenomenon.
Three videos, but look at the 11-second one and it comes out, in one, but then it will be divided into two. Where he is, they always cover their faces. Today it is discovered. We are lucky. But if not, look at its Wall, or at a room on the top of my house, and you will see two cylindrical protrusions or that sometimes are or seem three.
---
THE FOUR MAGNETIC POLES AS ISOLATED ATTRACTIONS, IN A FREEZING SPACE.
AT 18:24 '03 "HOUSE # 1 TODAY, OCTOBER 1, 2020
TEST PENDING OF THE OTHER POLE OF THE SOLCITO'S RAY MAGNETISM?
THREE ARMCHAIRS WITH IDENTICAL AND EXACT FRAGILITY IN THEIR SUPPORTING LEGS
A mid-afternoon with a south wind, facing these armchairs that is 1 m 50 cm from the previous test with the same armchair but located on the opposite side.
LAST IRREFUTABLE VIDEO AND FOR THE SECOND TIME.
The last video confirms my hypothesis of the causal relationship between the ray of the Sun from the other dimension, generating a movement of an object that is in another dimension
IT MISSES TO TEST THE FORCE THAT TRACES DOWN, WHICH WOULD NOT KNOW HOW TO DO IT
LOOK at hs pm14 23 '34 "the tiny tip of the beam that appears above the chair that is moved in a direct relationship. In this case the attractive or repulsive force comes from above, as you see it. They are then omni-directional forces, like the cardinal points, and for my convenience I can speak of four poles of equal magnetic forces in this first Dimension, which we will complete with more data.
It is not evidence of being its magnetism repulsive or attractive, although the solcito radiates its force to all its sides, and it would not be strange that there are other different variants of influencing each other such as rotating or oblique movements, but it is evidence of the existence of magnetism in these beings of the other nature, and that if they can penetrate the dividing membrane between both dimensions, which is what interests us for the moment.
---
EVIDENCE THAT SPIDER AND COSMIC ARACHNID ARE THE SAME
HS A.M. 04:33 'from 02-10_2020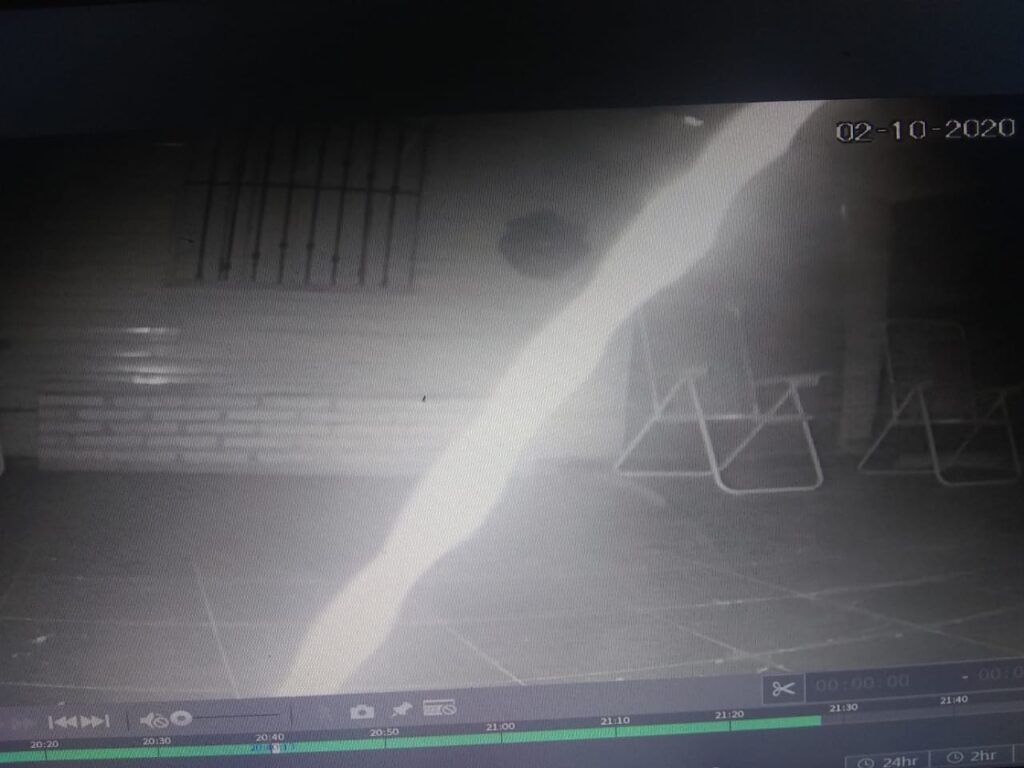 ---
WAVY FLYER
---
SAW FLYER
---
FROM LEAF TO STICK
---
HOW MANY SHADES IT CHANGES FROM OO: 00'A.M. – 02: 30 '?
Night of 03-10-2020
---
THE ARACNID WITH A SPIDER LEG
---
THE ANTI-AERODYNAMIC AND SUPER SPEED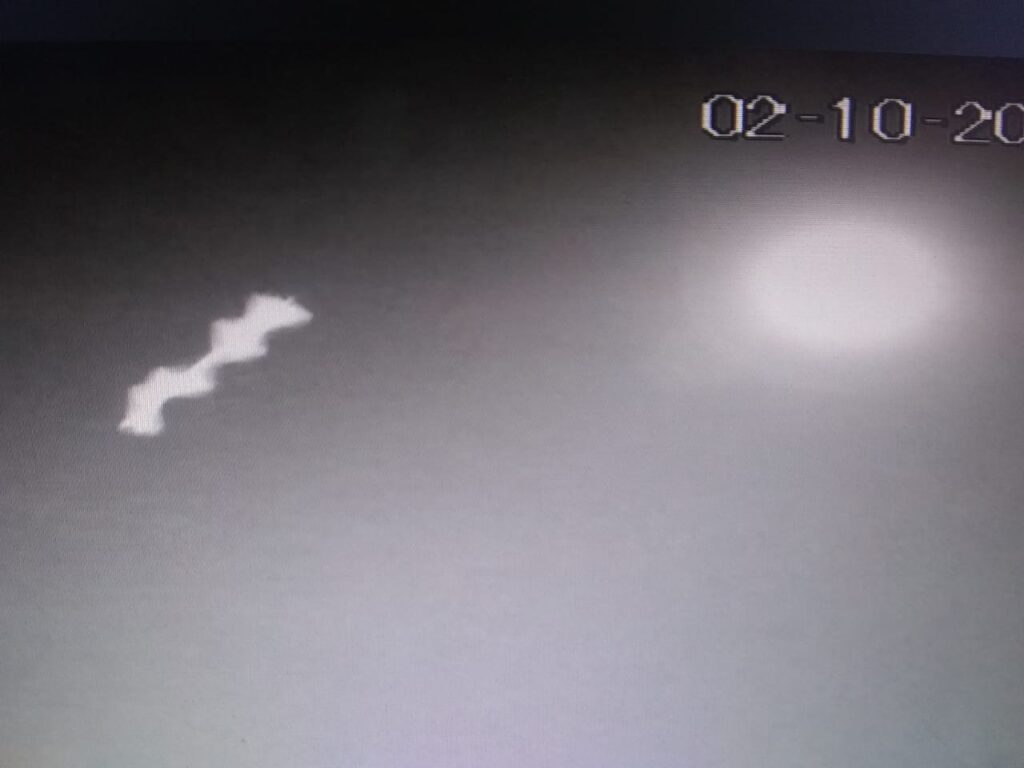 ---
THE STRONG WIND DOES NOT ALTER THE POSITION OF THE GREEN IMMIGRANT UNGRÁVIDES, AND OF ALL THE FLYERS, BECAUSE THEY NEITHER INHABIT NOR EXIST IN OUR SPACE.
Take a look at this oddity first:
They, the green immigrants, are the powerful ones, that even if you place a steel plate between them and you, nothing will prevent you from continuing to look at them. They disintegrate matter by its consequences.
However, see in this video how the fragile and thin herbs prevent you from seeing them. This has also happened before.
THE SPACE AS DEFINER OF ANOTHER UNIVERSE.
Our winds also show and realism, as open and in their only way that they can, that these parallel worlds are more complete than they appear. It is not that in the world we live in, we give them room for another life to exist, of whom for each day that passes, we know something more about them. They are much more than secondary. They are our creators, and I repeat, they do not have borders, birth certificates or death certificates. Our World is just one of his works.
The first world of creation is not only fully configured with these new living beings that we are getting to know, and with their teachings of their own ancient planetary system, but they are the first inhabitants that today continue to be them and have everything that we have. . I do not have cameras in rivers and seas or mountains, glaciers or swamps, which would continue to amaze us. But they are part of the continent, where I am just a sample. Now I project to the reader, that own double space as something habitable and necessary for them. It is their exclusive space that they occupy and surround matter, which they elasticize with methods and purposes that we do not know. Or is it that only oscillatory movements occur imperiously, because we all do not comfortably enter a double space due to interference by one another.
And this is because of the uniqueness in all beings or entities of this unknown dimension, and it is that they are or need their isolation from us, as an infallible characteristic in all cases. This condition of exclusive occupation of space, gives it a certain resemblance by forced will, with the matter that is also governed by this postulate, but inexorable, which prevents them from coexisting in the same space-time. In consequence, see these differences. While they see us, they move away from us if we enter that space they occupied. And we, not seeing them, run over them without knowing it. But there is this reaction due to intolerance to us, and we do not know of its consequences, if there are any. But I insist from day one on this.
This requires that the nature and lengths of both spaces be intrinsically analyzed, because ours is not what we believed, as a vacuum that only particles can contain inside, but not lives, phenomena and even flying devices. Today, since we know it, our space has been reduced. And theirs is disturbed. It goes one way and comes back the other.
THE WIND IN QUIET
Not only these green immigrants, who entered this colony on 3-4-2020, do not flinch from the winds, but I observe and compare all the flying beings in the two patios, their ways of flying, scenes, descents, speeds, orientation of the course in favor or against the wind that is from the east, or its sides, places and every corner in which they move, schedules, and particularly to some spherical beings that I have never shown due to their imperceptibility of their transparency and very low speed , and that they are the most apt to be affected by their planes that resist the wind, braked, stopped or accelerated, lifted or crushed, and that do not give any sign of being among the winds of our nature. They are alien to the real habitat.
The second video, of four screens, is also recorded in normal time, and not accelerated as it seems in the C3. In this patio the wind is even more intense, because it is not sheltered from the houses, as if the other one is
---
TODAY 10-05-2020 IN THE FIRST ROUND OF THE SUN OR MOON, IT CHANGES ITS COURSE AND ALSO "THE FLYER" PASSES IT OVER AND ITS GRILL TURNS DOWN
---
THE SUN AND MARS ORBITING IT. BUT OBSERVE THAT ANOTHER LUMINOUS ASTRO THAT SHOWS ONLY ITS BASE, ABOVE THE YEAR 2020.
---
COMIENZA LA TEMPORADA DEL SOLCITO COMO FORMADOR DE PLANETAS DIMINUTOS?
---
ORIGINS OF THE COSMIC ARACNID
This one shows two antennas, like the first ones on the rock that the cameras observed and give me the idea of being intelligent beings, at least.
---
THE SOLCITO MARKS HIS DIFFERENCES ON CAMERA 1 E / V. BUT STILL ITS RAYS DO NOT CROSS WALLS.
06-10-2020
---
HOW DOES IT ANTIPLE IT: I OPEN THE WALL MORE TO GIVE WAY TO NEW BEINGS OR PHENOMENA
Today 06-10-2020
---
THE REPRODUCTION OF THE GREEN IMMIGRANTS SINCE 3-4-2020.
From 9-30-2020 I have been monitoring the gestational process of copies of these green beings that I call "the Green Immigrants Ovoidez" to see the final results. Today we see three where when we arrived at the Noorhn Colony, it was only one, which in a short time we see a second, and we will not know if it has been gestated here in my Exotic Fauna Hatchery, or is it just that it comes up in second order. Both already have three copies attached, and if they come out with the characteristics of the progenitor, as they appear, we can speak if it is not DNA, at least RNA, although it will not be possible to verify this in this century.
And I bring it up, because it is not obvious, because from the first day of my discovery, I have had my doubts about RNA since different beings always appeared before me, or eight different races in a single rock. That he only saw cloned copies comparing the living Emperor with his same images on his busts in two Necropolis and the third in what could be considered a public space outside, in that memorial monument to three Emperors.
Now we can only wait if there is a detachment or separation of the parents, in which we can say that they are the first reproductions gestated on the earth's surface, which is added to two other births of placental eggs and invisible energy waves, and that all they are beings of the universal race of the immaterials originating from the center of the Earth. An interesting scoop that will encourage youth to search for these new ways of life.
---
LEAF OPEN- OTHER OUTLETS
07-10-2020
Hs a.m. 03: 12′
---
THEY ARE WHO I REFER TO AS IMPERCEPTIBLE AND SLOW, AND EASY PREY OF THE WINDS
---
VERTICAL SOLAR RAYS ORANGE AND BLUE GREEN, VENUS, MERCURY AND THE FLYER
From Camera 4 –
07-10-2020
---
THE SUN (WITHOUT HALO), THE FLYER, THE PLANET MARS AND ANOTHER TARGET THAT IS NOT DEFINED FOR NOW.
From Camera 2
07-10-2020
---
THE DEFORMATION OF SPACE
Should I be surprised by the frequent deformations of the matter that my rock undergoes, with the plants and the earth on which it rests, which are under the focus of camera # 01 in the Noorhn Tent, similar to the distortions caused by the water in the lens through which we observe an object, but for concrete and verifiable causes?
This phenomenon is happening in a climate that persists dry, within a weightless space
Would we confront these effects with scientific news that reaches me without intending to, which they attribute as a cause to the excessive gravity in black holes, which distorts the view, deforming the images of what is subjected to these pressures?
Today this is proof that it is space that is deformed according to Einstein, who does not say the same for the observed object, as I formulate it in the other dimension. The object or the stone or all stone, is the or the same stone that occupies two spaces in both dimensions.
In our case, it is the humidity, or the sounds of the explosions of the storm lightning, and the lightning without explosions, or the rainwater on our objects not subjected to gravity that arouses their inhabitants, and they with their attributes, to magnetism, the absence of pressure, the darkness of night, everything that causes the oscillatory movements of matter. In other words, objects and space become elastic as a result of the object ceasing to be in one position to move to another. The same space is the one that goes and comes back elasticizing, but I do not give it greater importance for this first dimension.
They are opposite causes, and also opposites that are deformed. There is no contradiction, also because they are in different dimensions. But my condition as an unscientific allows me to see with greater probability that it is matter that is deformed and not space, that today it is a void, and that as we see it is reducing, and in that sense of the shift, we can speak of an elastic space too.
So that space with nothing or with very little for what is speculated or expected of it, would not support or drive the bodies right there as that scientist predicts, but this happens by actions controlled from another space that we see occupied by intelligent and extraordinary forces such as natural from the other dimension that we are seeing and marveling, without the need to overextend the subatomic particles. This perspective in itself is a stumbling block, because it supposes admitting the existence of autonomous superior and natural intelligences, contrary to functions considered exclusive to human beings.
The latter will be preferred, as well as a promising emptiness, because we already have it incorporated into our consciousness and subconsciousness if it exists, to having to accept the unknown overpopulated space of concrete and existing unknown powerful forces, at least in our sight.
Look in this video of the day, where I recreate its habitat, or better in any of the ones that I have already climbed before in ideal natural conditions and measure where it is simplest, above the stone that I point to with the pointer, but it is worth doing with the earth or vegetables.
---
NON-INVENTORED PLACENTA EGG
8-10-2020
Out of season of thunderstorms and heavy rains, I have recreated with few habitable conditions for the transparent eggs that visit us in summer time.
But I am surprised by this washer egg, with something brownish in color and moving from one end to the other inside the Noorhn bed, when we know them as lacking any tonality and immobile.
---
ANOTHER VISITOR TO THE WALL OF BEATING LIGHT
Today 08-10-2020, another one is added with the same morphology as the first to be installed on this screen.
And I move the camera a little further to the left for the little margin that I can.
---
FIRST APPEARANCE WITHOUT EXPLANATION
08-10-3020
---
ANOTHER UNEXPECTED LINK BETWEEN THE DIMENSIONS
I show the phenomenon of movement generated in camera # 1 because the other camera # 4 shows the cause of that effect. This event is first time. The Solcito uses its dim blue light to magnetize the area, rather than its short rays
Also second chamber # 4 attests that no one approaches chamber # 2 who could touch it. This camera, and they can see it with difficulty, is to the left of the Tent resting on that flowerbed. This event has already happened other times, but I did not have a witness camera that was watching if it was not a bird that caused the tremor.
The phenomenon is several repeated movements and without concealment by camera
#one. I think it is the camera that moves and not the house that tilts up to 4 1/2 cm. See in the first video using as a guide the toothpick that shows its separation with the profile of the wall. Whoever is moving, it does not matter what phenomenon we are interested in, which is moving an object from the other dimension.
1st. Tremor at hs p.m. 12: 00 '
2nd. Trembling at hs. p.m. 13: 17 '
3rd. Tremor at hs p.m. 13: 46 'which is the beginning of the curtain of dimensional haze that rises
Camera # 4 shows that my patio turns blue three times with the color that the Solcito does every morning before at o'clock a.m. 08:00.
These movements coincide with the appearance of the curtain of mist that emerges from the center of the Earth in which the pulsating light is installed for hours, which you already know.
The only explanation is the forces of magnetism at work, beyond their simple description.
---
THE SOLAR HALO PRESENT HERE, IS THE SOURCE OF THE IONIZED PARTICLES OF THE PLASMA IN THE HELIOSPHERE?
And that its radial electron density gradient is greater as it moves away from the Sun, seen by Voyaget 1 and 2 recently, according to scientists from the University of Iowa, Willam Kurth and Donald Gurnett, published yesterday in CienciaPlus this study in The Asyrophysical Journal Letters.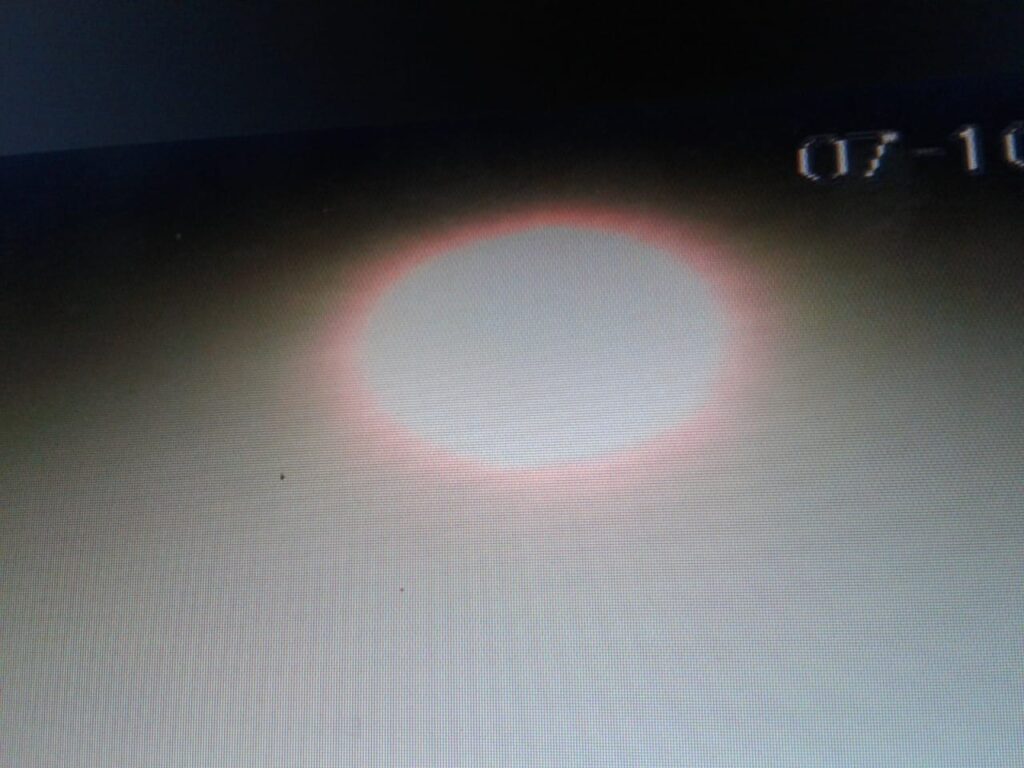 ---
THE COSMIC ARACNID. NEW FOCUS.
Today Sunday 11-10_2020- two videos
The first video shows the sudden appearance of him, and as they always do with changes of lights, appearance of my person, or bringing their own lights, which I still don't understand.
Here we see part of its body that we did not know, fixed and immobile, with three of its tentacles, unless they are also three. But we see the body of only one.
Second video continues at hs a.m. 2:30 '. But the Arachnid does it until dawn.
---
MY HOUSE AND YOUR HOUSE IS LIKE THAT ALL DAY. POINT IT TO THE TENTACLE OF THE COSMIC ARACHNID.
---
ANOTHER VISITOR TO THE WALL OF BEATING LIGHT
Today 08-10-2020, another one is added with the same morphology as the first to be installed on this screen.
And I move the camera a little further to the left for the little margin that I can.
---
AN ERROR SLIPPED
There are 4 videos above whose title would be Movements Generated from another Dimension – First Test, but I have included them within another one about the Cosmic Arachnid, which you can see below
THE COSMIC ARACNID. NEW FOCUS.
Today Sunday 11-10_2020- two videos
The first video shows the sudden appearance of him, and as they always do with changes of lights, appearance of my person, or bringing their own lights, which I still don't understand.
Here we see part of its body that we did not know, fixed and immobile, with three of its tentacles, unless they are also three. But we see the body of only one.
Second video continues at hs a.m. 2:30 '. But the Arachnid does it until dawn.
---
CAMERA MOVEMENT REPEATS # 1 GENERATED FROM ANOTHER DIMENSION. THIS TIME WITHOUT THE BLUE LIGHT OF THE SOLCITO.
SECOND TEST
Sunday 11-10-2020
I only record one of several camera movements at o'clock a.m. 07:17:02 "on camera # 1 and # 04, that our no interference.
And with these videos I end this type of event as unnecessary from now on.
---
THE SPHERICAL BEINGS THAT RESIDE IN THE WALL, ARE ALSO OF THE VARIETY OF "ALWAYS VISIBLE"
Despite the darkness, these videos are in hours close to noon and sunny outdoors.
I mark it with the toothpick in the first still image for 25 "and the second video, transferring the vegetables, and that from experience we know that they transfer the metal as well. It is best visualized by arranging the objects in order of the first and second shots, at the end of the video.
This attribute or characteristic of "being always visible" we already take for granted, but the mystery of why not every plant can or cannot be a fence to the vision still does not remove the veil.
I have two possibilities to this question and they are not mutually exclusive.
A- It depends on their will to be penetrating or not. Of course, that will may be within or also be in conditions or patterns external to its own nature, or
B- the one that I think is most likely – which I am deciphering today – is in the origin of the plant, depending on whether they are of our nature in that they are permeable to the passage of their figures, or whether they are of their own nature that impede that visual passage. In other words, the opposite of what I previously estimated. In the flowerbed there are those of these two types, and now I can differentiate them, and you already know it. The video sheets are from my field.
And I avoid putting up posters identifying them, which I should have done before, because by abstaining from that and much more, I have obtained good results. I have a sector of my house, which I do not enter and thus I leave them free for them.
---
VIDEO REPEATED IN ALL SECTIONS
THE COSMIC ARACHNID IN MOTION.
March 10, 2021
I repeat it. It corresponds to November 25, 2020. I would have to reinsert it in each Section, not only because it is the most viewed, but also because it shows his body movement. In addition to the fact that the content of this website is very long, most readers enter only one section or another and fail to see that these beings by their will if they have sustained movements in a way that we can recognize.
And for this reason these new forms of intelligent lives are precisely misunderstood, because they lack movements. For months, night and day in quiet that is not leisure. They make and carry out their natural mandates. Although always stiff, which, added to their lack of defined lines, resemble for these causes more indefinite spots or small white or raw clouds without bodies or faces floating, than to intelligent beings or individuals or animals of our nature that have been seen or imagined.
ARE IN GENERAL, ACROMATIC AND INANIMATE GEOMETRIC FIGURES
That is to say that they have no recognizable form, to suppose them to be "lives" by themselves, nor their intelligence since they cannot distinguish a face where it can fit. No feet to walk or mouths to feed. At least now we see him doing "braceadas", in the style of our dancers. As for the face, once I manage to see it only to this being, and to others but in doubts today.
In this video one of them "comes alive" because he moves abruptly for the only time and without concealment in annoyed response to my express request not to leave that music room until they show me his face. After a month it fulfills in this way how they are seeing it and moves to the adjoining gallery. The other that you see next to him, continues for 5 months also faithful to my request to always have him close to me in case I need him. But to make it possible, I do not allow anyone to enter, or to clean that room. I have it closed although I can enter without turning on lights, unless it is from the cell phone.
I will repeat it in more, to help the understanding that the stillness of those other figures, is just a pose chosen by their nature, and that I compensate it with the animation accelerated by spacers of the cameras in intervals of 30 "each. , that otherwise they would go unnoticed.