27 Oct

OTHERS FILMS XXII
INTERMEDIATE DIMENSIONS
I have explained these dimensions as clearly as possible, following a path that the observer can take for granted in some way perhaps forced, depending on what I upload to this website, but which is not complete, like some You will have already realized this, and other scientific points that I do not get to.
And as I have to show you, I theoretically unfold the foundation and development of the phenomena. But it is not enough because I show you a kind of reflection of the real dimension, the one that is absolutely invisible and inaccessible even to me.
He glimpses that this exceeds the simple and that he is still pending something deeper and it is because three dimensions exist or participate in each video.
One is ours as spectators, another is the intermediate instance or bridge with the third one that is the absolute hidden one, but not for everything that I present to you, and that complicates any attempt to be explicit. The intermediate one is the one that I access at all times of the day and that I bring you. In other spaces on this website I have already told you some of this. That it is possible that there are infinite others before arriving at my house in that state.
This is shown as reasonable in principle, due to the times that this step uses to travel it, because of the delay in seeing them, and because there is no doubt that some phenomena are dragged from another place of origin and not that they arise or emerge from the same space in which that process is shown finished. It is not concealed that there is a waiting and something in the making, that from invisible becomes visible. I have been able to understand it because this has been the same method and mechanism that I have used to open this first dimension of the transit, which from a skeptic first I have passed to this current state that I share with you, and soon I have perceived that they did the same and that the basis for our understanding was there, because we both proposed the same thing, and it united us that we wanted to be in another dimension. They to please me, and I to science.
The interpretation of this material is insufficient, if we do it only for the videos and not for my mind, which is the support applied prior to the appearance of things, but that there is no way of access to me.
There is an effort in them, the extravisitors, from this Intermediate Station, to classify what is going to transcend later to us, and hence the result that they achieve of slowly forming the phenomena until making it appear complete and exact to the one that existed in its dimension real hidden. It is not their art to make copies, but to be a filter opening or giving way and letting in what of that dimension I want to see and in the measurements and spaces of my house that I want to see them appear, but only be open for that being, event or phenomenon only, and not its framing that surrounds it in its always covered dimension, except, I believe, and that does not mean any inconvenience, of the Surrealist Fauna because of how immense it is and the nocturnal and static Cosmos because they are in all their space occupying it, without leaving a free place, or the placentas eggs that move without any pressure from any process. In other words, it becomes visible to me, having traveled two minimum dimensions, which increase as the complexities of the same phenomenon increase.
And this is also obvious only to the scientific observer, as he is a natural warner of when he is in front of processes that intervene in the formation of phenomena, which he has to study.
There are on this website, processes of parts of a whole or divided into stages, although some have not yet finished.
---
THE VERTICAL RAYS OF THE SUN AND OBLIQUE TOWARDS THE CAMERA, INCREASES THE APPEARANCE OF GREEN GREEN BY 23 '
26-1-2020
---
ARACNIDS ITS ORIGIN IN THE SPIDER
AND WE CAN SEE THE RELATIONSHIP BETWEEN HEAD AND THICKNESS OF YOUR TENTACLE. HIS FACE DOES NOT SHOW HERE.
10-16-202
Hs.a.m. 01: 30′ a 2: 00′
---
TODAY 10-27-2020 IT TURNS ON AT THE SAME TIME THAT THE PATIO LAMP DOES IT AND 90 'LATER
---
SOME NEW MOVEMENT OF THE COSMIC ARACHNID
28-10-2020
---
THE PHENOMENON PERSISTS ON A WINDY DAY AND WITH THE CAMERA FASTENED THAT ELIMINATES DOUBTS
28-10-2020
Phenomena that occur during the pulsating light schedule.
In previous tests there are always doubts that something is not adjusted to material conditions that provide certainties, because the result is very fanciful when pretending that two dimensions come together and agree to show that a fact is evident, as are all the cause links. -Effects inventoried in this work. They denote an exchange of wills through the dimensional wall, which is not ordinary matter for scientific investigation.
On this occasion, as in all of them, personally when the strong wind appears, I go out to the patio and expressly approach this chamber 1 E / N, and imprison it with three metal pieces that exceed in weight and pressure, the one required by that artifact to stay immobile, and even if the wind had an intensity ten times higher nothing would be altered. And the video nevertheless appears with wavy movement, rotating on its axis.
This test is carried out while the pulsating light is above this camera, as seen at the end of this video, and it could be suspected that the origin of this effect is not only due to it, but also due to a force exerted not as a external movement of the apparatus, but rather by manipulation and friction of light internal circuits of that chamber. And it is also probable that in all the camera tests that I have carried out, this happens due to a possible reaction to an interference from outside of a lesser force, to which it is possible to respond accordingly.
This tells us what we previously deduced, that the magnetic force exerted on the camera is weak and insufficient to remove it before the adjustment that exists on it, and they have had to resort to pieces of less mass to give it a movement by a gentle force of side, despite the wind coming from behind. And I would have no doubts if the oscillation and alteration is due to electronic manipulation only.
And I have not uploaded other identical events, for lack of conviction for not having participated in their prior conditioning.
---
MORE DETAILS OF THE ARACNID
10-29-2020
Speed x128
I cannot use this room, so I develop even more of these measures and give him the opportunity to join in a single fugue with all the parts of his being, which I have not yet achieved. Separated they already know it.
---
BUT WHAT DOES AN ASTRONOMER SEE?
At 24 hours I film it in 4 videos in periods of 6 hours each, starting at 00:00 a.m. of the day 01- 00- 2020. They go in this order by duration of each one of them, the last one corresponding to the previous night, for deteriorating the visibility this night.
T •: 1 '36 "
T •: 1 '15 "
T •: 1 '21 "
T •: 0: 50 "
Take a first and quick look at the position of the star that is, after 24 hours, in which you will see where it is at the beginning of its advance at the beginning of video # 1, and how it is in the same position at the end of video # 4, but in its second turn of rotation on its axis on the same day but which will be in the same coordinate for the Sun and the Moon, this incongruity anticipating some concern, which nevertheless could have a reasonable explanation within the current Astronomy.
Although if we are going to take advantage of it, I do not mean or do not include in the question of the title the "Volador", who seldom unfolds its parabolic antenna or the vertical rays of the Sun in brick and greenish blue colors, if I succeed, but rather, to Which star, be it the Sun or the Moon, are those that travel in the same path over my airspace?
I have shown you this phenomenon before, but to the Sun in its daytime. Now at night it would have to be the Moon that we see, but it appears to be the same Sun in double daily appearance, but as an off Sun, if this expression is valid, because in these conditions it would be another suspended massive Body.
This would also be and could only be possible within my parameters, in how in that other nature where its different components exchange their natures. But the meaning that they try to convey to us is that the Earth did not have a Moon in the past at that time, but that they bring it to the present because they have no other way of exemplifying it according to our way of knowing and they do it in this only possible way, as if it was by mimicry that it enjoys a certain efficiency as a substitute alternative for the spoken language. Today Astronomy, regarding this natural satellite, admits everything as possible, but not the state of nature exchanges, which here is a permanent rule, but not in this particular case.
However, the Sun does not even try to mistake us for the Moon. That was just an idea of ​​mine, because it is clearly seen that it is the Sun, wrapped within its halo and escorted by Venus and Mercury. And also, because the "Volador" is the one that goes out to meet him during the day and not to the Moon at night.
But, what does not help this to be evident, is because it does not radiate its sunlight or because it is not in its path. Thus seen these incompatibilities, let's expand it like this:
That my sky is a blackboard that shows a basic astronomy, as a means of communication, where they teach us that not only did we lack the Moon, but that in our orbit to the Sun, our rotational movement was somewhat less than double speed at the one that has it today, which is easy to calculate exactly. Astronomy could also give you another explanation and my opinion is a simple mistake.
And it is essential to review the previous videos and especially those of the Moon with its 2 and 3 natural satellites, and make sure if all this is about the evolutionary process of the Solar System with different periods of the ancient past, with a planet without that satellite and a later one with 3 of them, prior to the recent past of the Earth with its only Moon.
In the reserve of original videos I am only going to record the first and last hour of this trajectory.
---
ANOTHER CAUSE-EFFECT OF BOTH DIMENSIONS
See at 42 "; 50" and 1 '02 "of the video.
See also the video of camera # 4 as a witness to the neutral conditions of the wind and its ability or not to push the light vegetation of the place and that is 2-3 meters from the armchair. It includes its period the time difference of both cameras that are conserved in 1'26 "to 40".
With a validated equipment that if it would detect strange wave emissions, and that they would be added to the videos, it would be considered scientifically proven that if there is the one sought (by the LHC of CERN) another Parallel Universe, thus expressing it in the common lexicon.
A calm or non-impulsive nap of objects even though they are minor.
On the deck chair is or lives the Pulsating Light and a few hours later the rays of the Sunshine and from its rear part.
Every day I review this phenomenon that only and only occurs those that I upload to the web and despite having gone through many moments of strong winds, because I believe that this is the future benefit for the possibility of harboring hopes of entering this and another dimension for travel and real conquest of space, through the exchange or passage of the matter of our nature to the other that we are knowing.
And I look for him at the event at 2:00 p.m. p.m.
That realization at a predetermined time is as significant as the phenomenon itself, I think, from a scientific point of view.
I show the fact by clicking between hs p.m. 2:00 p.m. and 2:03 p.m.
---
THE SHORT AND PARALLEL RAYS OF THE SOLCITO
3-11-2020
---
I- THEY SUDDENLY INCREASE THEIR LUMINOSITY, BUT THE PHOTONS ARE CONTAINED
3-12-3020
This phenomenon lasts 19 minutes and continues to repeat itself. They use our electromagnetism on various occasions. We see that photons do not go in a wild race to exhaustion, but rather controlled and formatted.
---
II- SUDDENLY INCREASES ITS LUMINOSITY, BUT IT CONTAINS PHOTONS
11-3-2020
The phenomenon lasts 5 minutes. Observe the light extension to the tree, posters, flowerbed, floor, wooden beam in the foreground and facing walls. But these reflections are minor or without harmonic relationship with the intensity of the central focus of that led light that comes out of the artifacts of the place.
---
CHANGING AND INSERTING LIGHTS
04-11- 2020
---
IS IT AN ADVANCE OF LABOR?
5-11-2020
I have 34 photos in preparation and from 29-9-2020, that is, for more than a month, dedicated to the advancement of a gestation process of this Green Ovoid Immigrant specimen, which appear to carry 6 beings within the parents, assuming that two of them are from the same pregnant entity and the other 3 are embryos, close to being born
And from today they are on a tendency to disappear from my sight. Last night for minutes and this morning at the end of this video, and they still have not returned, having been immobile for all that time, which allows me to do a neat follow-up.
This circumstance and certain transformations that we see, such as reduction of measurements and reduction of embryos, is what we know as "labor", and I estimate that they will soon disappear as the end of the process.
And if the video is showing childbirth, it would be the first birth with Argentine nationality and residence and domicile in the Province of Santiago del Estero, of a descendant of the saga of the universal invisible energetic beings originating from the center of the Earth.
---
NEW RAYS OF THE SOLCITO IN DEVELOPMENT.
5-11-2020
We were unaware of this ray that is on its fifth day of its process, which I estimate will advance.
But to say which is the Astro that emits it, we should see it, which does not happen here. They could be rays of the Sun, because at this very moment, the other camera # 1, is filming the typical rays of the Sun that you already recognize for being shorter and vibrating restlessly.
The dominant characteristic in this other dimension is repeated, which is to control the point of arrest of these rays, as well as to bend them, because I understand that the rays of our Sun or waves whatever, do not have this quality. The reason is because of the non-existence of the photon in that or first Dimension, but is it because there everything is made of wave-matter-forces diametrically opposed or just different from ours?
---
FORCE "D"
IT IS NOT MAGNETISM THAT MOVES OBJECTS
5-11-2020
Days ago I put two trays that you see on the bench of the Wall, so that they can be moved and find out if it is the electromagnetic force that moves the objects in the patios.
Aluminum pan sheet is offset to the rear wall by 0.11 (eleven) millimeters
The lightweight stainless steel tray plate is offset back from the wall by 0.07 (seven) millimeters.
And it is not the first time that he has moved them, but rather that he preferred to attribute the cause to the wind, as it always induces us to think in open places
Magnetism is not the generator of the phenomenon, but a new one as I have been implying, which I call the newly discovered Force D that it exerts in an attractive and repulsive way and does so within its dimensional space and outside it. Nor is it the same as in 2019 I have shown you in colors moving the rock. This is a 0.80 x 0.25 cm faded white.
It is another cause-effect link that I add to the long list that I have managed to bring to light, and that will not be the last Fundamental Force of the First Dimension that I make known.
On Monday I am going to show it to this new Force, that like everything else in this dimension, they are exercised at will (irritable word that causes us aversion or rejection) or better to say "that they are provoking" as a background of the other distinctive circumstances that trigger some physical event, which we cannot say about the phenomena of our Dimension and not because they are so unequal, but because they have not yet been searched for, seen or discovered.
This force is the same that has intervened with the lounge chairs, but they are not visible in the daylight, unless I followed it with my Portable Visor in an exhausting and endless task.
I apologize for the kitchen tools – in the absence of others – in which I carry out these experiments, but they serve to form ideas.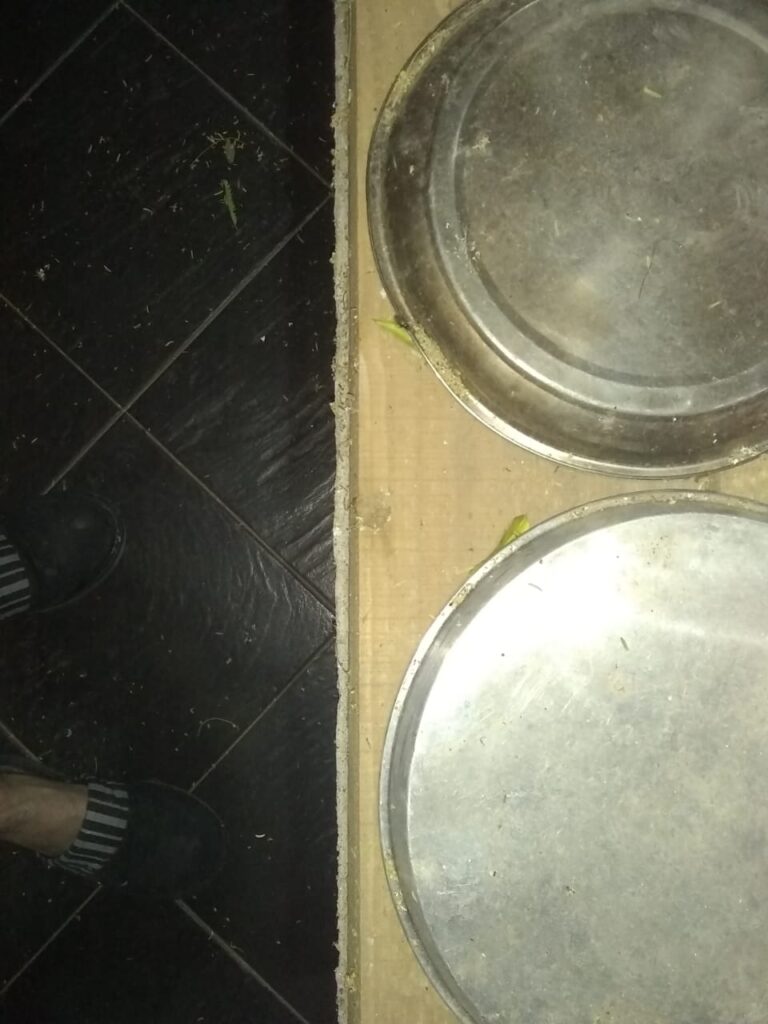 ---
II – FORCE "D"
MAGNETISM IS NOT THE CAUSE THAT GENERATES FORCES
9 – 11- 2020
I have had many difficulties to obtain part of your image in this single video – which I cannot do for a second – due to the few pothograms per second of the camera, and without knowing the reason (it is a camera with exposures 16 / sec.?) Of the Why if only rolling it and testing with speed x8, x16 or x128, is where only 1/500 was likely to see only some of its parts, and not by trying in real or normal slow time whose result has been 0, despite three days of unsuccessful attempts. I always work in this dual mode. Thus seen, let us say that the discovery of this Force has been more accidental, although not very different from the others. But to this day, in all observed movement, there is always a strange vivid image alongside the displaced object, which is unique in the set of beings with sporadic appearances, and which is unmistakably pointed out as the cause of that effect. Let's not forget that the trays are in the center and surrounded by the three axes of the area of ​​countless energetic phenomena 24 hours a day: the Noorhn Rock, the Wall of Pulpitable Light and the illuminated Stone of Rounded Beings and that is the point at which the rays of the Sun converge and all the phenomena that exist from that other world, with those who are seeing this new force by centimeters
So how to locate if which of all of them comes the cause or which among all of them is Force D because almost all are there or happen at the same time with it. It is equivalent to describing or discovering that if, being in the rain, we ask ourselves when we leave, what have been the drops that have actually reached me to get wet, and not the others, and that despite this, however, I have succeeded. We have seen how I came to distinguish and not only this force but all, throughout this past year.
Get to know it at 32 seconds of the recorded video of the original at speed: x8
In fiction, legends, in mythology, or in the history of religions, it is common to see physical or natural phenomena, deliberately caused by abstract entities, such as the plagues of Egypt or raising the waters of the sea, which are two phenomena among millions that it is found in general literature.
The magnetism that is in the metal or in the atoms, also exerts a force, without us seeing who or how it is formed, but if we feel it with our hands. Force D exerts its influence on all matter, because we see it, and it remains to be seen whether it also attracts or drives the immaterial beings with whom they live.
Now and because of the evidence of these findings, even at the level of theory, we have to believe that all these new events are, at least possible, because if we admit that it exists in the other dimension and that it also extends it to ours, it is because it probably also exists as a frequent occurrence in the two universes, but only by the law of possibilities.
It has occurred to someone to imagine that when lightning breaks a tree, it is not only for environmental reasons that predispose the birth of its potential, but it is also accompanied by something or an invisible entity with any shape, but who is finally gives the order that is already produced? I would say that the rules of the operation of the planet, at least, does not tolerate such fantasies.
And although he says that this does not happen with the intention of eliminating the tree, but that the phenomenon must only unrestrictedly happen, like rain, without seeing or caring who is below it, it does not exonerate him from the analysis either.
But to this joint organizational modality for the generation of phenomena, we could assimilate it in some way with the components.
human relationships, with whom they bear some similarity.Or perhaps, and why surprise us, is that there is no constant in that other human order, that even people need to be led by a provider who accompanies us to see, think, understand, believe and decide to act, desist or hinder, and are they of those who do not repair their stock? We call them trainers and influencers
Then, except for these indicated, the phenomena of our nature under study of physics, which work independently of these other phenomena, are the general rule without exceptions.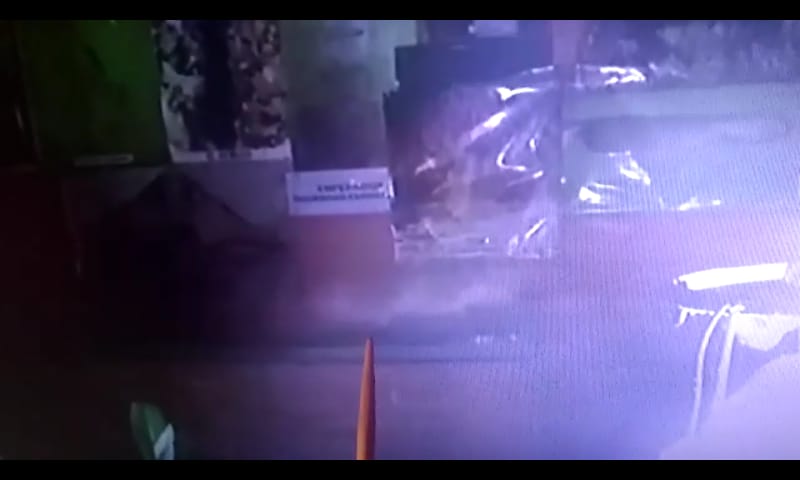 ---
USEFUL FOR THE ANALYSIS OF THE BEHAVIOR OF LIGHTS OF BOTH DIMENSIONS
Saturday 7 – 12- 2020
I am concerned about this phenomenon because it eliminates its own lights and it would interrupt me, if extended full time, the vision of the gestation process of the Green Ovoidity Immigrants.
They increase in intensity, and this time for the whole night – except for a few minutes – seen from outside the Noorhn Tent captured by camera # 4 of the E / N, but seen from inside said Tent by camera # 3 E / V goes out.
Two light phenomena in the same space-time, but opposite
I upload two videos, so you can see inside and outside the only phenomenon
Both start 1-2 minutes earlier at 22pm. and for 16 seconds I hold it with my led lights on, to pass later at 11 am. p. m. with blackout, but not from led lights.
Only the view is supported in both cases with the infrared of the video equipment.
---
THE PHOTO AND THE VIDEO OF 1 '35 "
ARE FOR VERIFICATION
They are very interesting
The photograph that shows the landscape in black and white and with its LED light that you witness when I turn it off Above the screen I have the knob that activates the on and off, but the infrared light is always on.
The second video means that you are next to me, operating and seeing these foreign lights.
My property these nights has not suffered any blackout, and I know it, because the video equipment testifies when I have had a power cut, no matter how brief, interrupting the line, with a black cut.
In other words, the light and its cuts, except for these moments, is the work of the Noorhn Colony. See how in this video I focus on the screen that is filming the Carp of Noorhn, and I move the camera pointing at it and you can see and compare this, which are beauties of nature. Didn't I tell you last year that there was light in the center of the earth? It seems as if the Tent has its own generator set.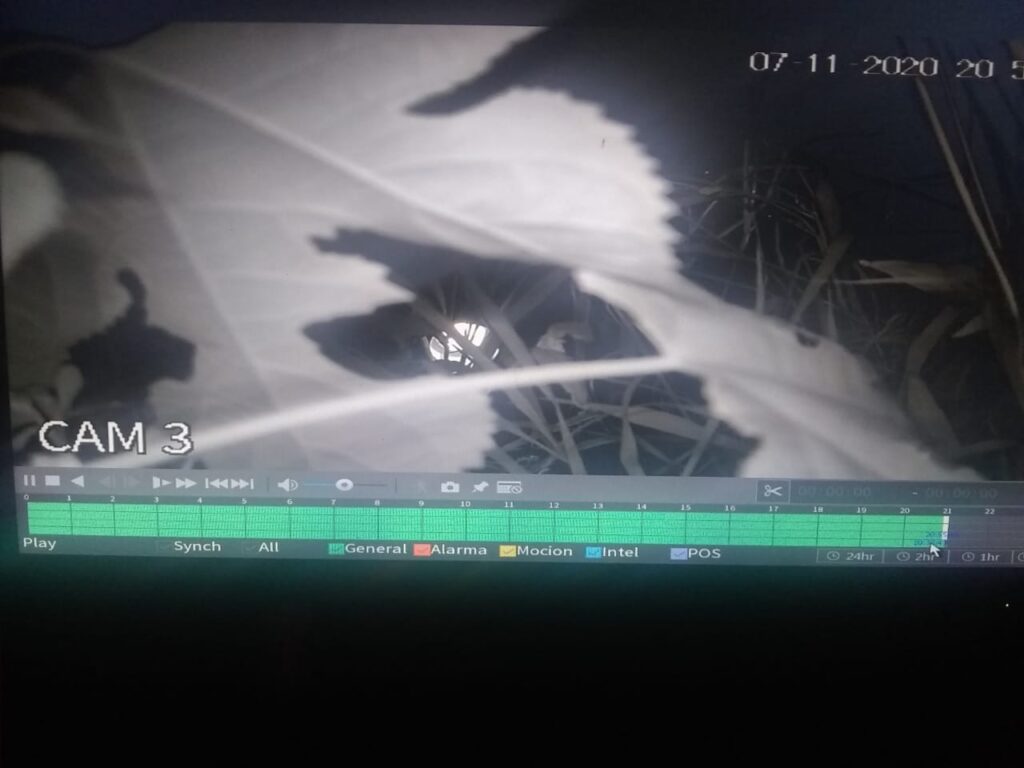 ---
HOW TO UNDERSTAND THE VIDEOS OF THE LIGHTS
LIKE THIS AND FREE OF PHENOMENA, CAMERA # 3 E / V, THE LIGHTS OF THE TENT AND THEIR SURROUNDINGS.
---
BUT WHO IS IT?
8 – 11 – 2020
---
THE TENTACLE KNOT IS SHOWN FIRST, FOLLOWED BY THE ARACHNID
09-11-2020
---
UNIVERSAL GRANULES ARE DISTRIBUTED ON PLANETS AND NOT BY DIMENSIONS
The dimensions house what is not made in matter, and yes, of everything else that we have as existing or of what we still do not know, or more, of that inexplicable that we are just seeing. That is why the basic law that two different material objects do not fit in the same space-time, because matter is unique and the same in both natures, helps and simplifies the orientations of the investigations and for that reason two worlds of matter in one, not even imagining them in other dimensions as fiction does, due to the elementability of the single nature that governs the Whole, that groups them separately. And it is what is most abundant, except for empty space or dark matter.
Following this basic law for the study of sub-atomic particles, they or some of them that are thus presumed to be such, that they would have mass or that are eagerly trying to achieve or ensure this objective, would be found only in our dimension and not in others. I refer, as among others, to the passage in transit of them that suppose them wandering from one dimension to another. They will do it without limitation only the waves or those particles that do not have mass, according to restrictions that are common to all beings and things – which are things that are not made of matter – of the other dimension when they transit towards us.
In other words, and I repeat, how this law also applies to the particles of the other dimension when they come and here they acquire mass sporadically, as I have shown in my view, they will have to get rid of that mass to return or re-enter the dimension to which they that belong. This is how we see invisible or immaterial entities at work in this work, which independently acquire exceptional mass and / or visibility for only moments of exposure.
These principles are reflected in an exemplary way, in the ambivalent possibility of being matter or getting rid of it, with the exclusive optional natural attribute in the beings of the other dimension, which I call the Power of Conversion as one of its Fundamental Forces of that World, and that you have had the privilege of seeing how even vegetables use it to get out of the rock, which they do not do in a state of matter, but of energy.
---
COPIOUS RAIN AND STRONG THUNDERSTORMS INSITE THE APPEARANCE OF THESE KNOWN AND NEW SPECIMENS
11-11-2020
Eggs Placentas, The Antiaereodynamic, Open Leaf, and Grids in various unknown and fanciful typologies.
Does it ratify that we have advanced to fully know this new Dimension, with all its living beings, its interrelationships and some with us, with its phenomena and its own planetary system?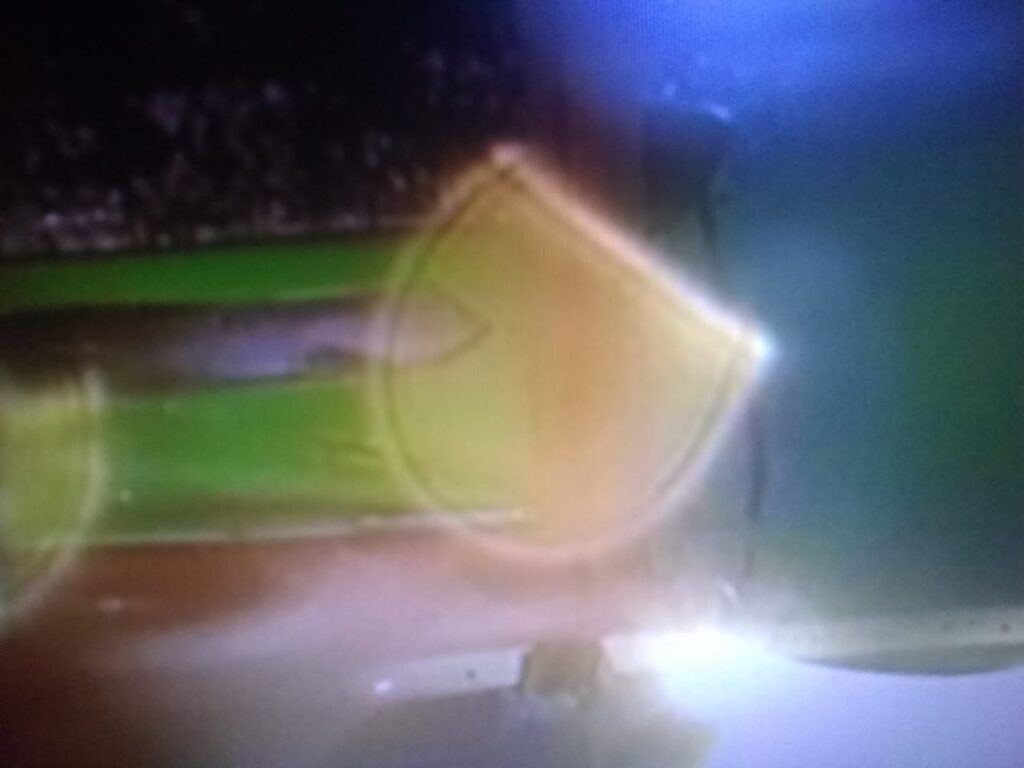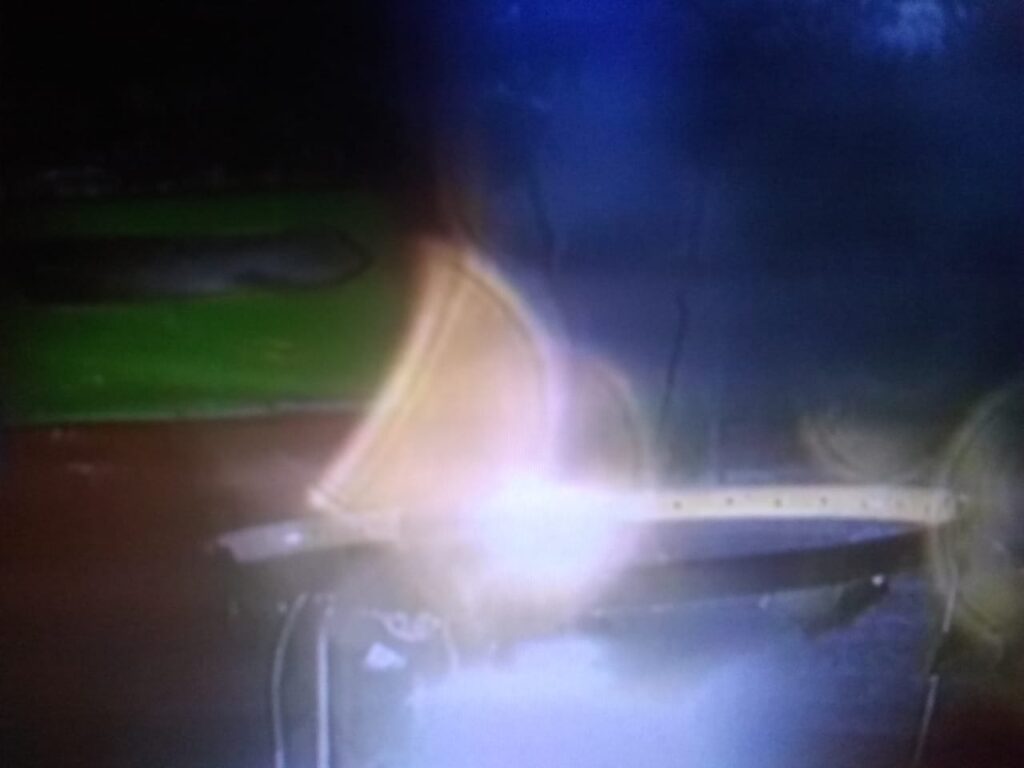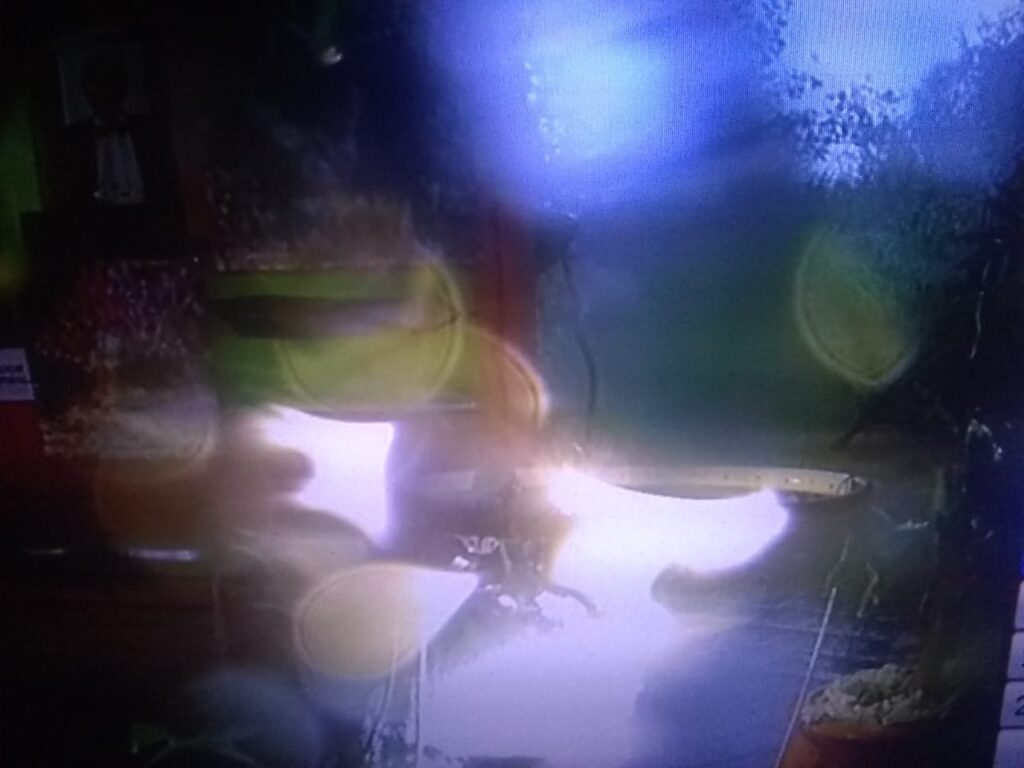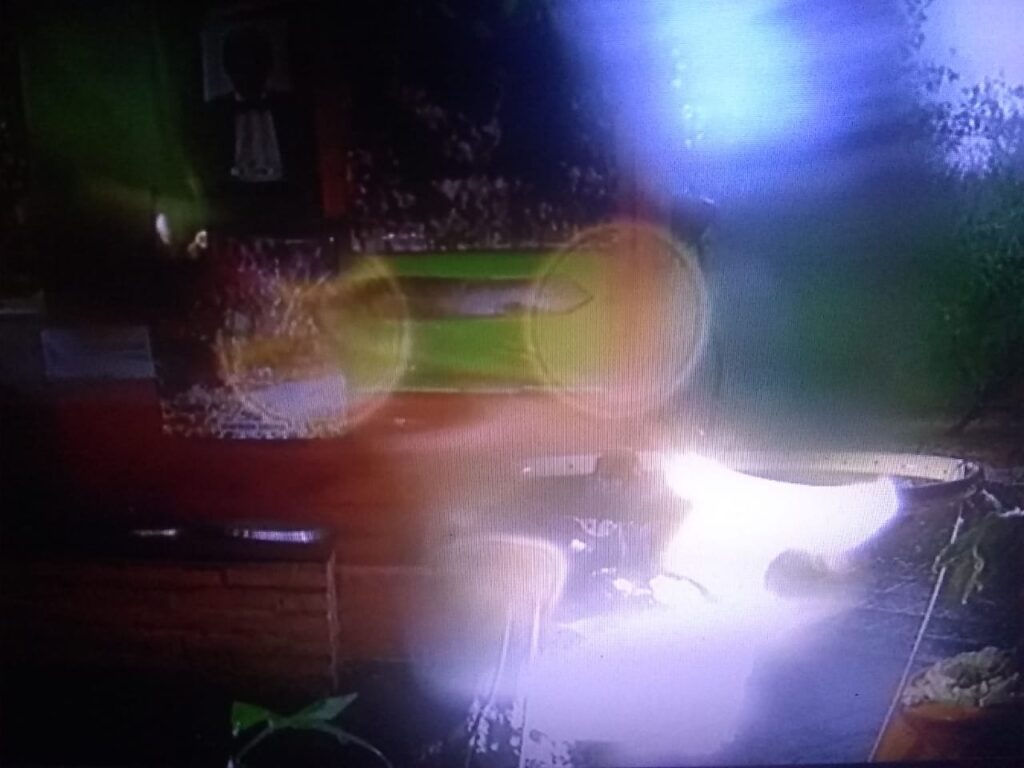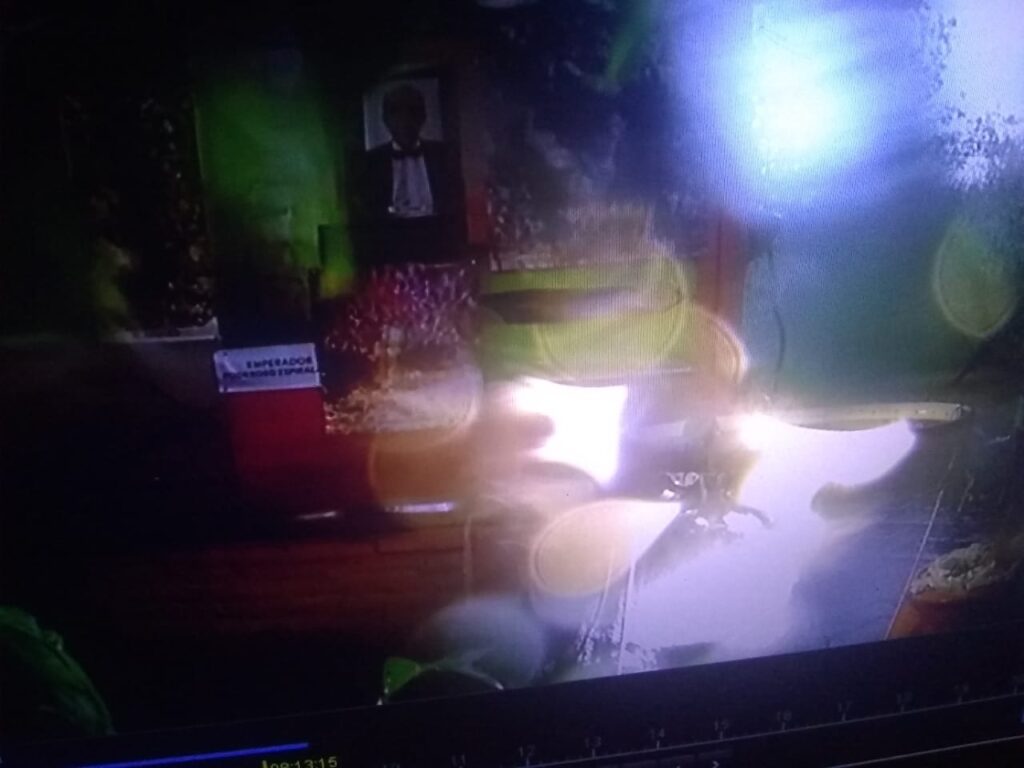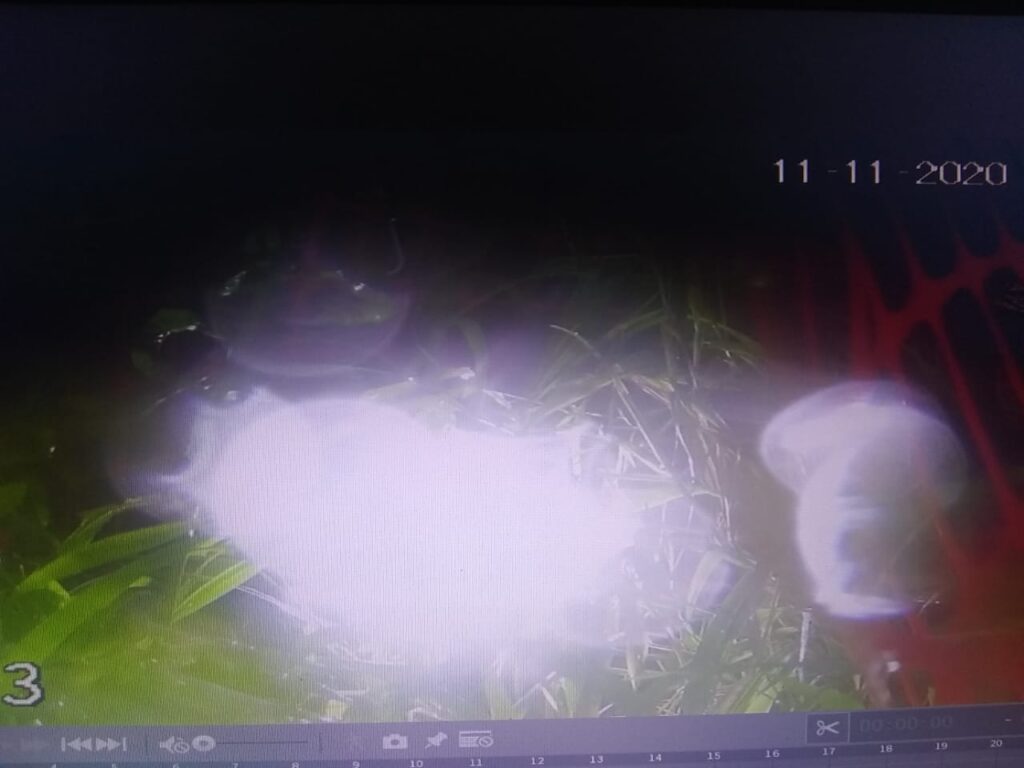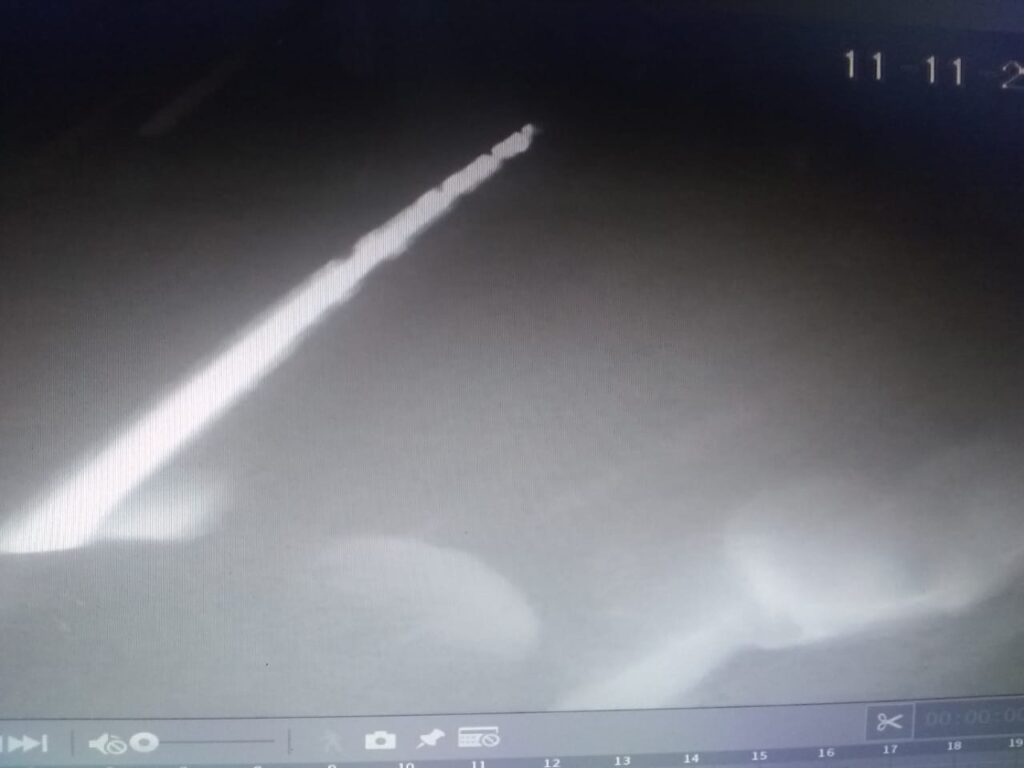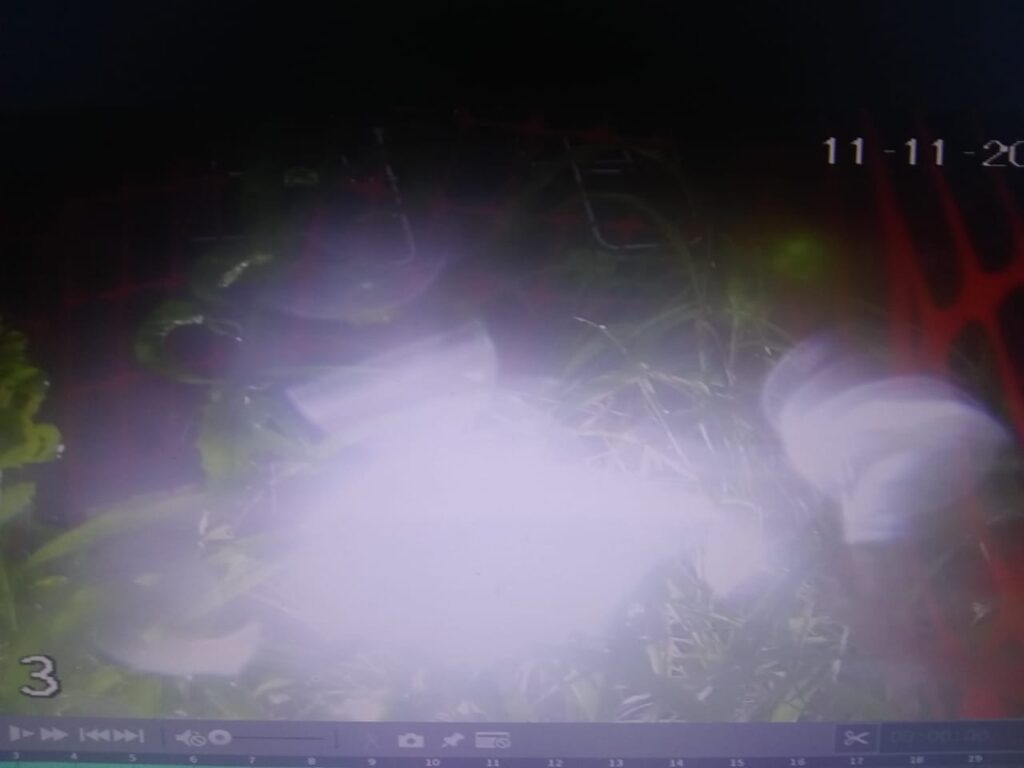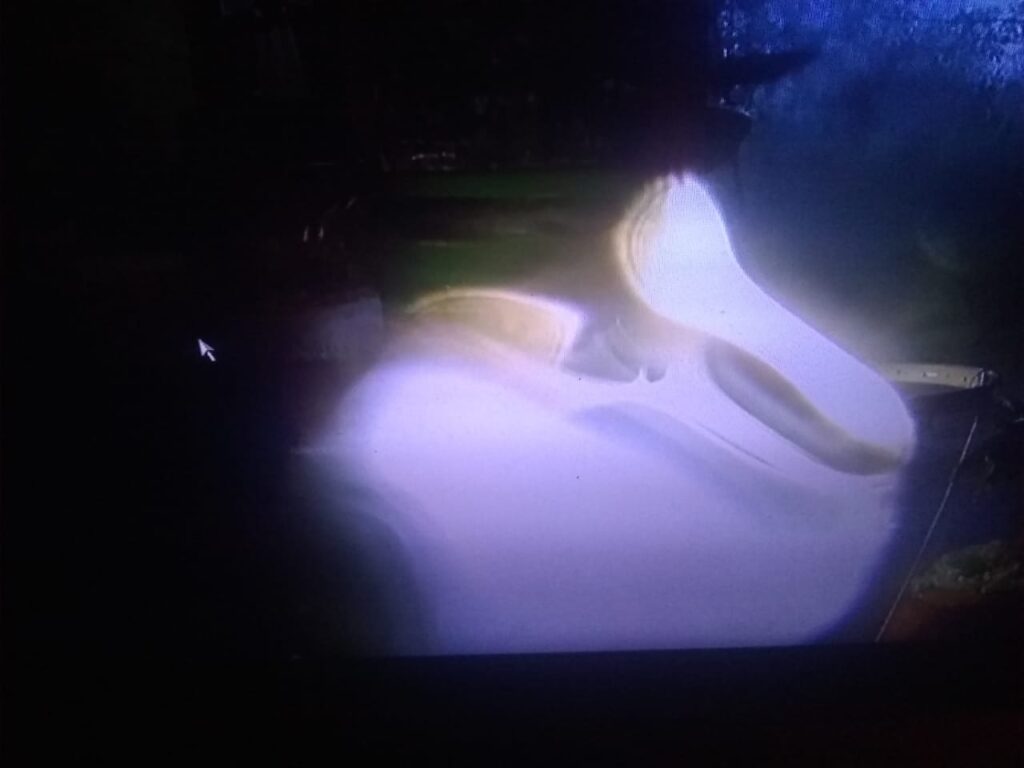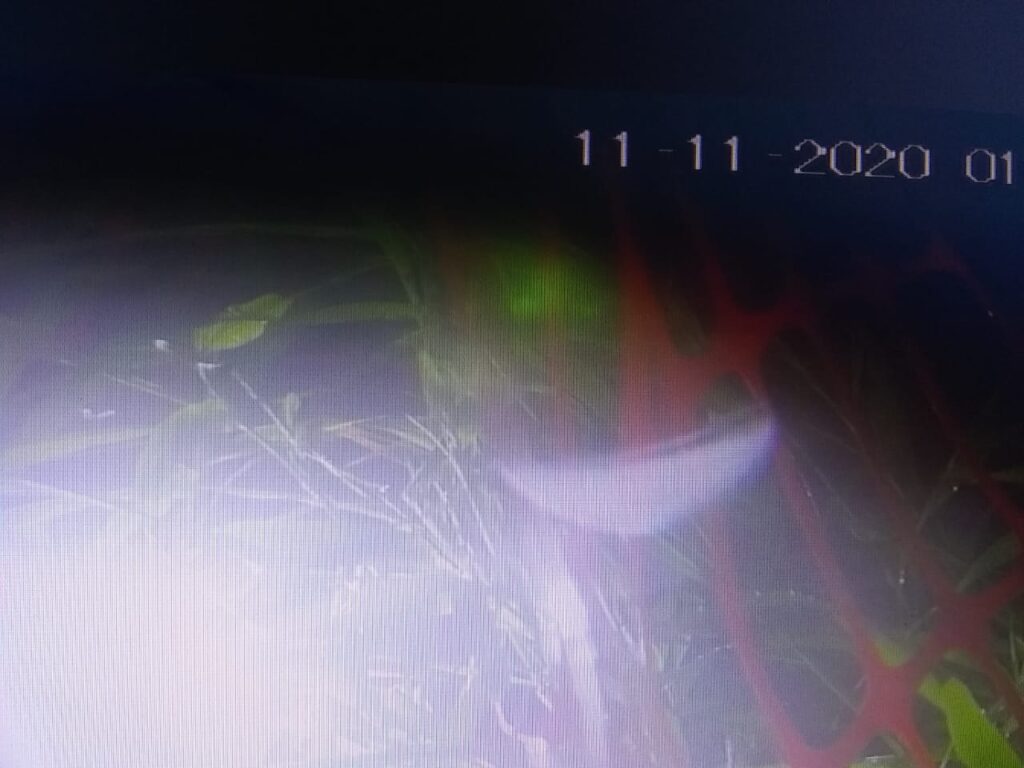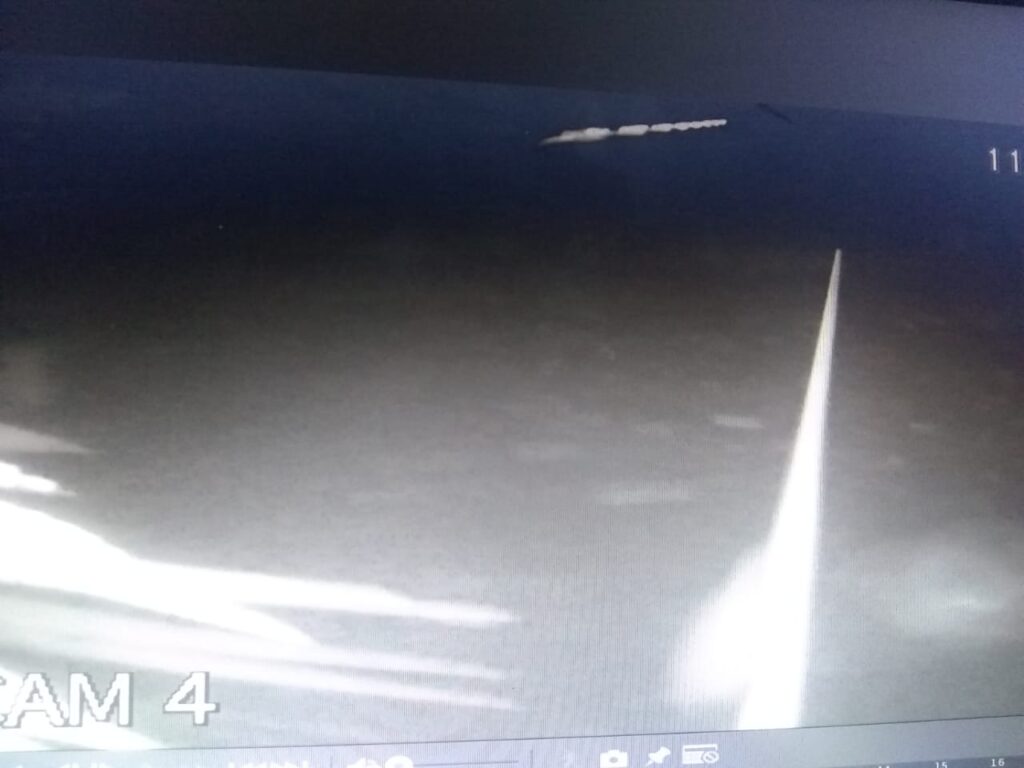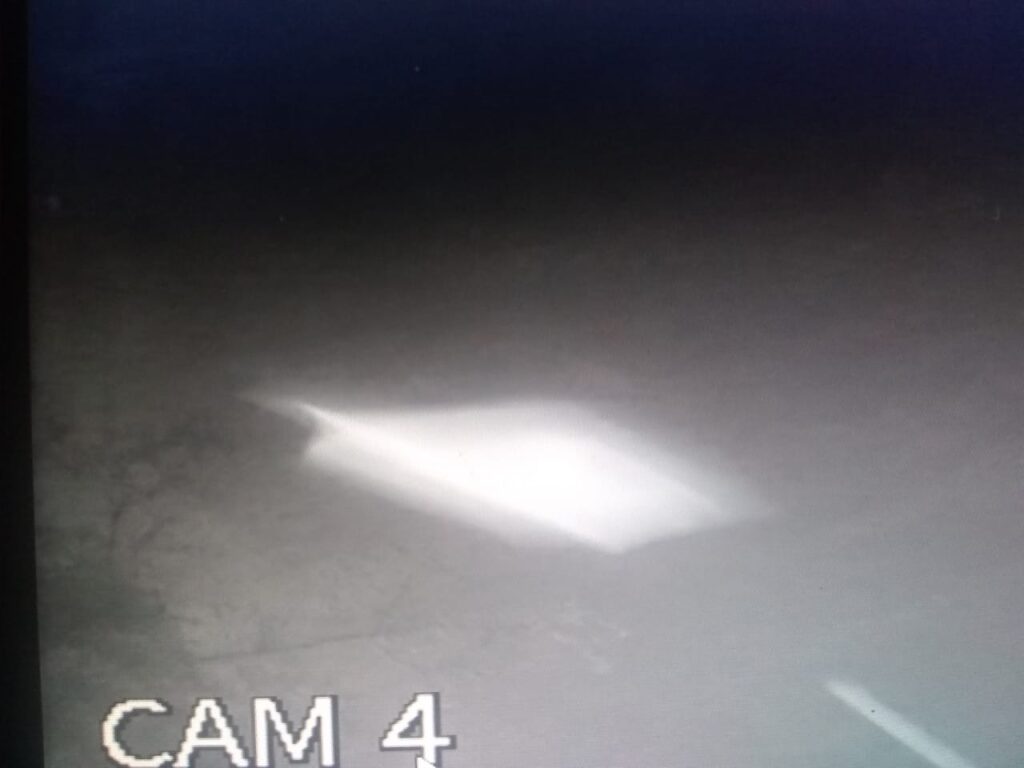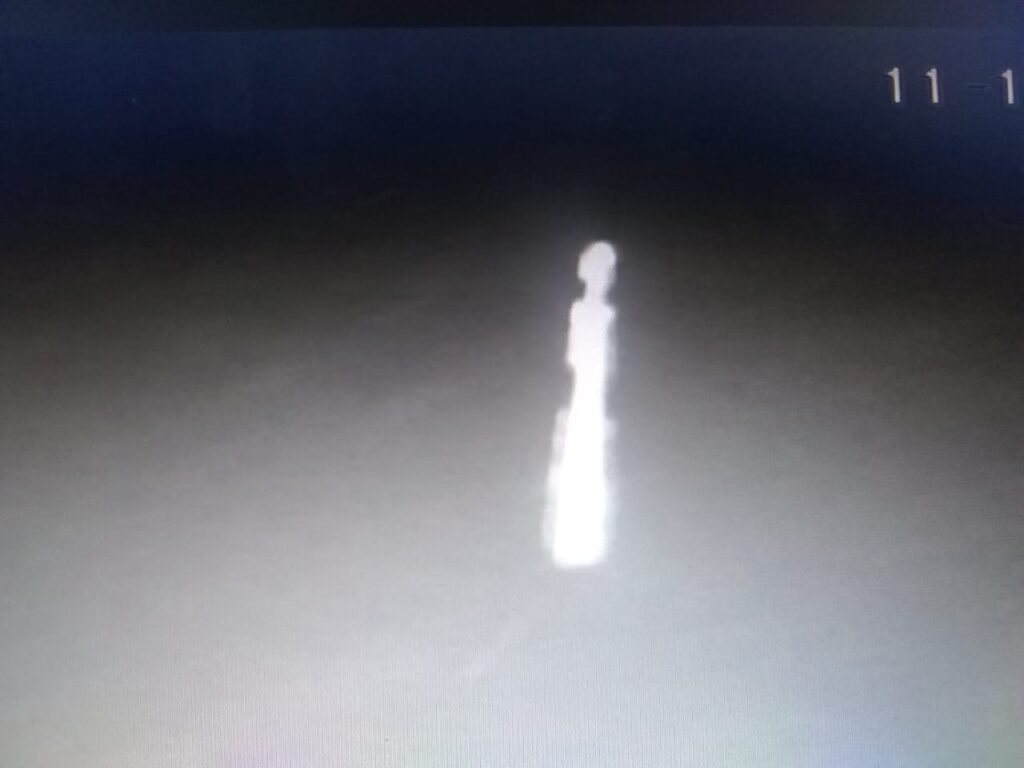 ---
VIDEO REPEATED IN ALL SECTIONS
THE COSMIC ARACHNID IN MOTION.
March 10, 2021
I repeat it. It corresponds to November 25, 2020. I would have to reinsert it in each Section, not only because it is the most viewed, but also because it shows his body movement. In addition to the fact that the content of this website is very long, most readers enter only one section or another and fail to see that these beings by their will if they have sustained movements in a way that we can recognize.
And for this reason these new forms of intelligent lives are precisely misunderstood, because they lack movements. For months, night and day in quiet that is not leisure. They make and carry out their natural mandates. Although always stiff, which, added to their lack of defined lines, resemble for these causes more indefinite spots or small white or raw clouds without bodies or faces floating, than to intelligent beings or individuals or animals of our nature that have been seen or imagined.
ARE IN GENERAL, ACROMATIC AND INANIMATE GEOMETRIC FIGURES
That is to say that they have no recognizable form, to suppose them to be "lives" by themselves, nor their intelligence since they cannot distinguish a face where it can fit. No feet to walk or mouths to feed. At least now we see him doing "braceadas", in the style of our dancers. As for the face, once I manage to see it only to this being, and to others but in doubts today.
In this video one of them "comes alive" because he moves abruptly for the only time and without concealment in annoyed response to my express request not to leave that music room until they show me his face. After a month it fulfills in this way how they are seeing it and moves to the adjoining gallery. The other that you see next to him, continues for 5 months also faithful to my request to always have him close to me in case I need him. But to make it possible, I do not allow anyone to enter, or to clean that room. I have it closed although I can enter without turning on lights, unless it is from the cell phone.
I will repeat it in more, to help the understanding that the stillness of those other figures, is just a pose chosen by their nature, and that I compensate it with the animation accelerated by spacers of the cameras in intervals of 30 "each. , that otherwise they would go unnoticed.