12 Nov

OTHERS FILMS XXIII
CONT. TO PHOTOS
SEE THE BEINGS IN MY COMMON PAINTED STONE THAT I HAVE IMPLANTED THEM, TO WHICH I HUGGED THAT THE SOLCIENT HAD GIVEN LIFE TO ITS PURPOSES. CONFIRMED.
Note also, that being a night and even more so, a dawn of strong summer season, the water and intense wind do not alter in anything these beings that are in all the different sectors of my property and in the open air, because they are not physically reached for them, but nevertheless these are the optimal weather conditions that invite them to go out, show themselves and gather as on a night of celebrations.
But it has an exception. It is The Cosmic Arachnid. He, for about a month in which we see him for the last time, is still inside the house, or I have him locked up in the music room in the dark, waiting for him to unfold or show his entire body in one piece, because at the date is not understood or I am not sure of his complete appearance. Or their relationship with the spider that is always at their peer, and we do not know if there is an instantaneous metamorphosis or if they function thus separated, one next to the other, as is the specimen of the 4th. Colour.
And as announced, the summer with thunder and rain, is a party and revelry for the beings of this unknown underground Dimension.
---
VIDEOS FOR STUDYING THE INFLUENCE OF WATER ON THE BEINGS "GRIDS"
We have seen these beings carry matter before and today rainwater will be a valuable precedent for their scientific analysis.
First observation that is my turn. Among the group of videos in the other patio it is evident that it rains torrentially at 8:00 a.m.
I add a video of those minutes for comparison.
However, in the last group of the Rejilla, which is 2 meters from the other, the rain is scarce. Inexplicable because both are in the open, with the few leaves and both of the carob tree that protect them in common.
THE DROPS OF WATER THAT CROSS THE SURFACE OF THE BEING "GRID" DESCRIBING TO POSSESS MATTER IN A GRAVID SPACE
But the remarkable thing is to see the incidence of water, which seems to cooperate in some way. In a video, see, in a still camera, how it seems to receive the water, after it slowly drains over this grid being, who lets it reach the water at its base, where it stops in a protruding way, and preserves it there as if absorbing it until it comes to an end, and leaves the place taking some of those drops. See this on video with a duration of 2 '09 ". This scene also puzzles for the second time, because the movement in fall shows to be in a gravid space.
It is surprising to see water slide over a hard materialized surface, and not to pass vertically through that being with the appearance of a penetrable immaterial entity.
In this image also resides the enigma of the possibilities of self-reproduction of water molecules.
I am then, without proposing it, confronting and generating an LHC vs. Water drop?
I want to make just one mention. CERN in 2021 I think it plans to make the LHC work to open what separates both dimensions, passing for the other, a drop of gravity, so to speak, which is what we are doing, seeing how this being takes the rest of the drop, but of water, which has not finished consuming. As he appears, he disappears and returns the way he came. In other words, its route has been to transfer the membrane that separates both universes, simply wrapped in fused lights, which is not seen yet, because I do not have enough instruments, because the drop of water is far from being able to do it alone or be carried hand in hand with someone.
Otherwise, what is the reason why they come at the time of rain and in a direct and proportional relationship, between this phenomenon and the amounts of them that flow? What do they replace? That they carry little or that they leave a lot?
With these videos, a scientist will be able to see further, even if he does not have it to experiment, but if he has it to compare his movements, effects and reactions with other phenomena known to him, and make multiple deductions, that although this is not science, nobody will deny that it is the closest thing to it, than to another knowledge, because what is ours today is their goal for tomorrow, although I observe that it does not awaken any interest because of how fanciful it appears, so I am close to closing this work, and mainly to consider and that they will share with me, in that we are at the end of the road, with a large baggage of information, in which the figures are repeated and where little new would remain to be discovered.
---
5 STEPS:
1- DROPS FALL REGULARLY FOR EVERY 2 "
2- THE BEINGS ADDRESS THE DROP OF WATER
3- SHE IRREGULARIZES THE DRIPPING
4- LEAVE THE GRIDS THAT POSITION
5- THE DRIPPING IS NORMALIZED
---
SOCIETY OF CLASSES, IN THE KINGDOMS OF UNEQUALS.
11-12-2020
In my first days as an observer, I was amazed to see so many different races living together within a single small rock, which reflected with this single thought "they lack RNA" and nobody knows what form they will be born with. But I came to my sanity when I analyze the Necropolis and there was the sculpture of the unmistakable Emperor "The Fearsome" that was identical to the last one that I photographed with great clarity. There was at least one, which was a replica of another identical one.
The latest material uploaded allows us to see for the first time, or that today is remarkable, what type of society these disparate invisible beings make up.
Although we know that they show traits of an archaic primitivism due to their natural state in which they live, that is, they in their natural environment, what man has already left behind for millennia, they also do not stop representing that future that even science does not They have access to explain it to us. Therefore, they also look like sophisticated beings unrecognizable from the future, and without a doubt. They represent the modern world of fantasies.
Our political, religious and cultural structures aspire to generate a single awareness of where we are going, as a guarantee of how the human being will prosper in society. From there and through our historical cycles, different trials have been made to organize ourselves in search of well-being and the common good, but with different structures, where levels of leadership fall on different actors, giving rise to the formation of classes or denying them, such as lately democracies do, where an egalitarian base has become a dogma.
It is observed in this Colony of Noorhn, and I mean those tiny little men, who have adopted monarchical regimes and unified in an Empire of Six Thrones, here in South America, without knowing about others that will exist in different regions of the Planet, but Judging from the packaging of their tenth-century European masks and hats, I'd say they are tiny twin states in everything.
But what surprises me is how the nature of the Invisibles, who do not pretend to be the legitimate descendants of the Sun, where equals are grouped with equals, they have an understanding with the Noorhn, and live under the same privileged class ideas of your relatives and neighbors.
These are appraisals of what was observed, just like how my house is distributed in sectors, and that it is their territory where they have decided to settle freely.
But they have organized themselves by separating by sectors, according to the clear and differentiated nature of each one of them, and thus we see the following table in which they are divided.
Do not be surprised, that if they had a European map of a city of the s. XV, you will see, as in my house, that the neighborhoods were named after the lineages of those who should inhabit them, such as "Infanzones" for being descendants of kings, or for tax-free privileged castes, ending with the working class or "pecheros". This does not change in Andean America among us, in Machu Pichu, separated from other towns, which was only for the descendants of the Inca Kings, like my grandmother XIII, the Princess doña Bárbola Coya de Castro, for whom I am also a Inca prince.
There are, I repeat, in my country house seven spaces distributed for them and see them.
1- In the rock of Noirhn, live the tiny organic-energy men, with the Eggs Placentas and other populations of sporadic immigrants. It is the Capital of a cosmopolitan Empire, and headquarters for boarding and arrivals with every destination, be it within the Earth and everywhere in the cosmic void as well as the matter of the Universes, and their immaterial Parallels.
2- In the Silver Stone that I put, paint and install lights, live the "Grids" type. And only after the Solcito empowers them as their place, have they been constituted as a broad group, which before was only seen as a few and isolated as immigrants without a homeland.
3- In the first patio. Live the spherical Intolerated.
4- At the Mirador al Cielo is the base of the flying fauna.
5- In the Wall I of the Pulsating Light, there are other larger sphericals.
6- In Wall II, there is the other Pulsating Light with its immense light.
7- In the music room of my house, the main Cosmic Arachnid lives with exclusivity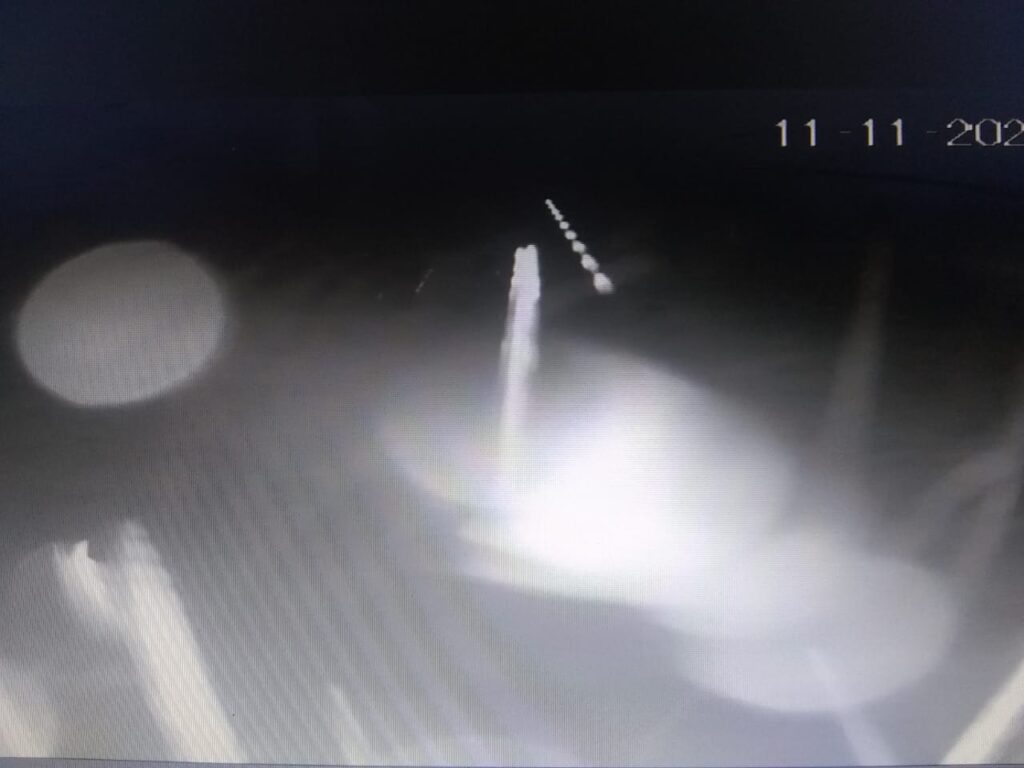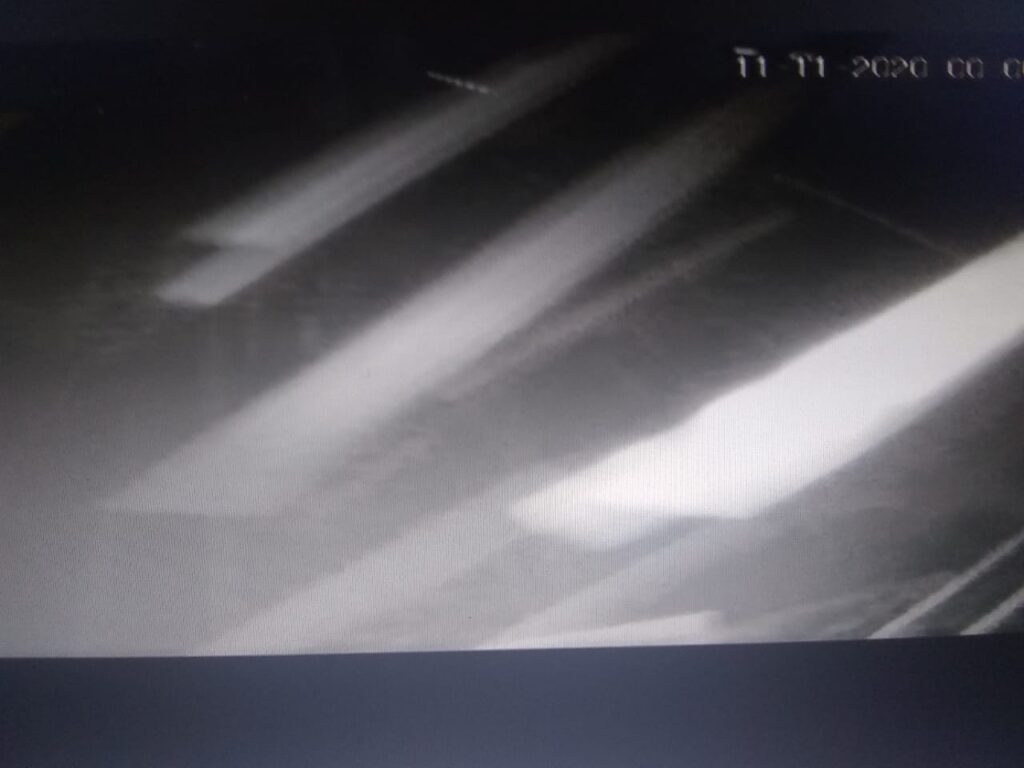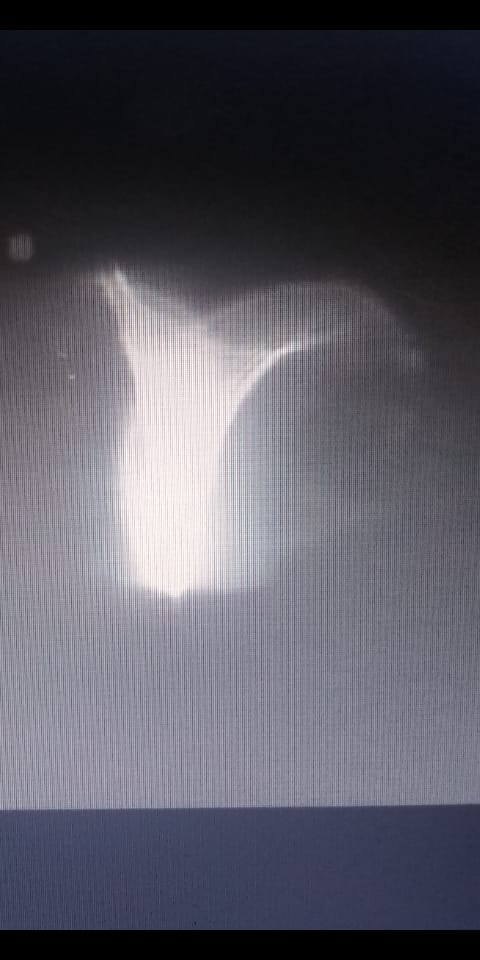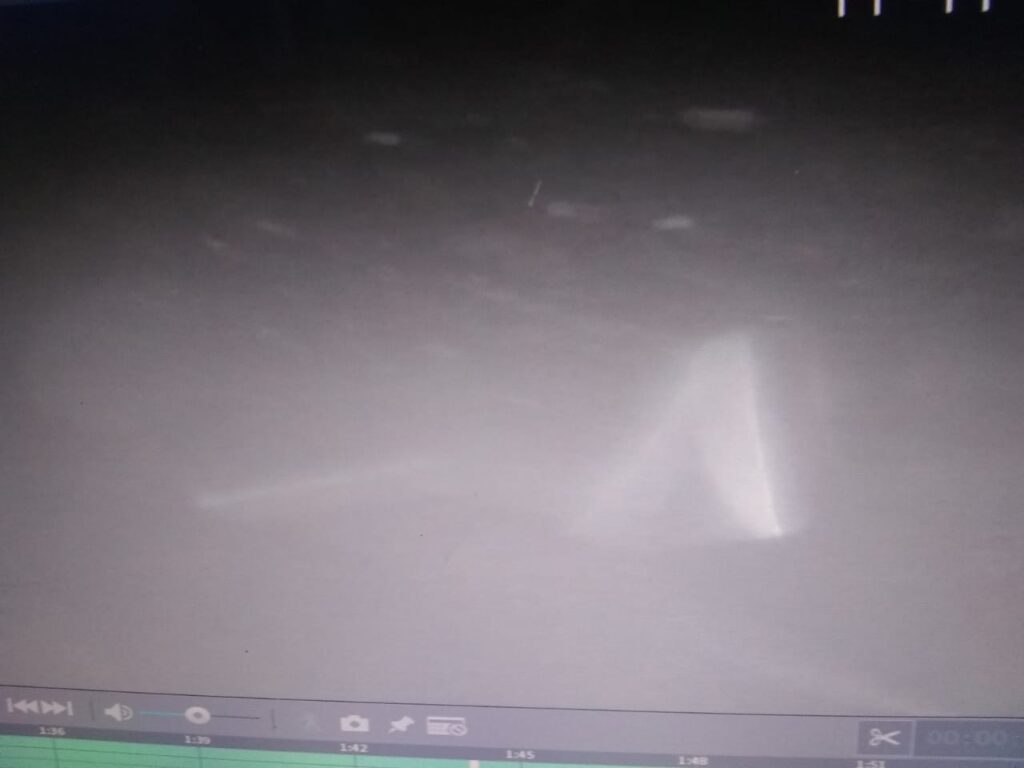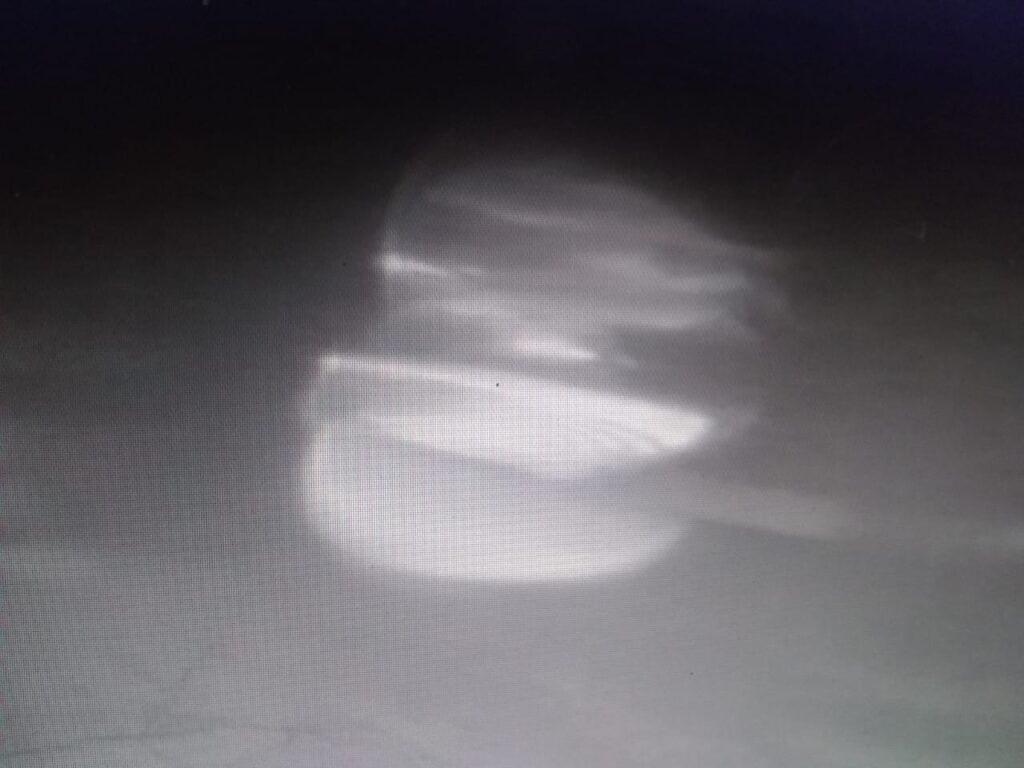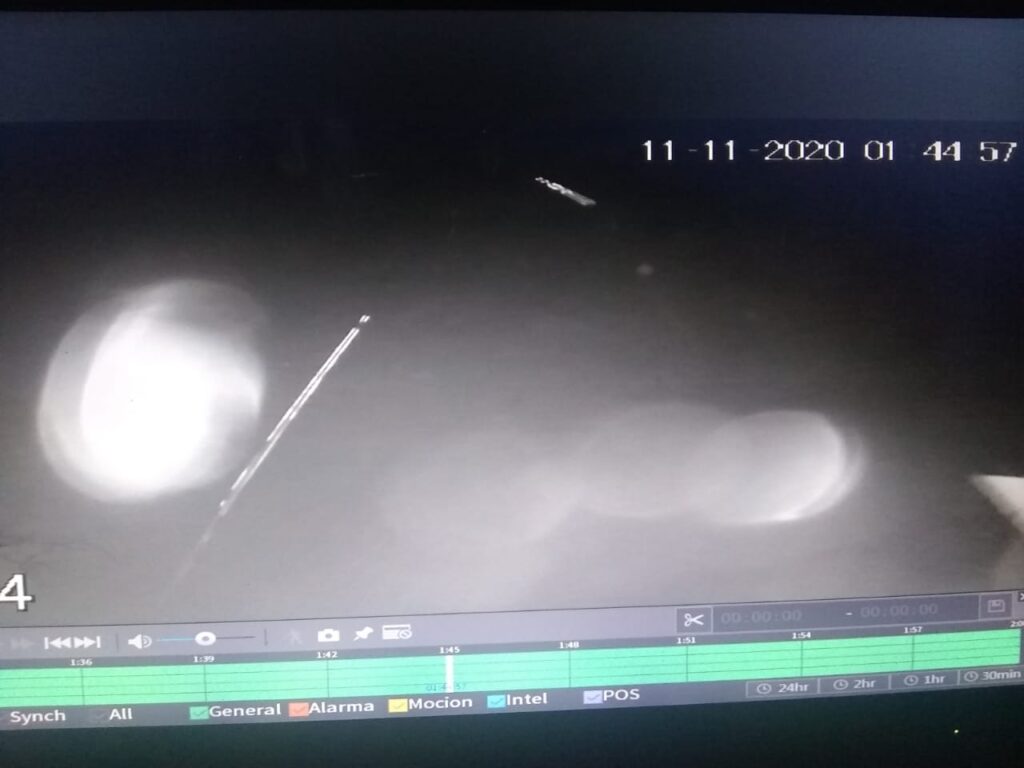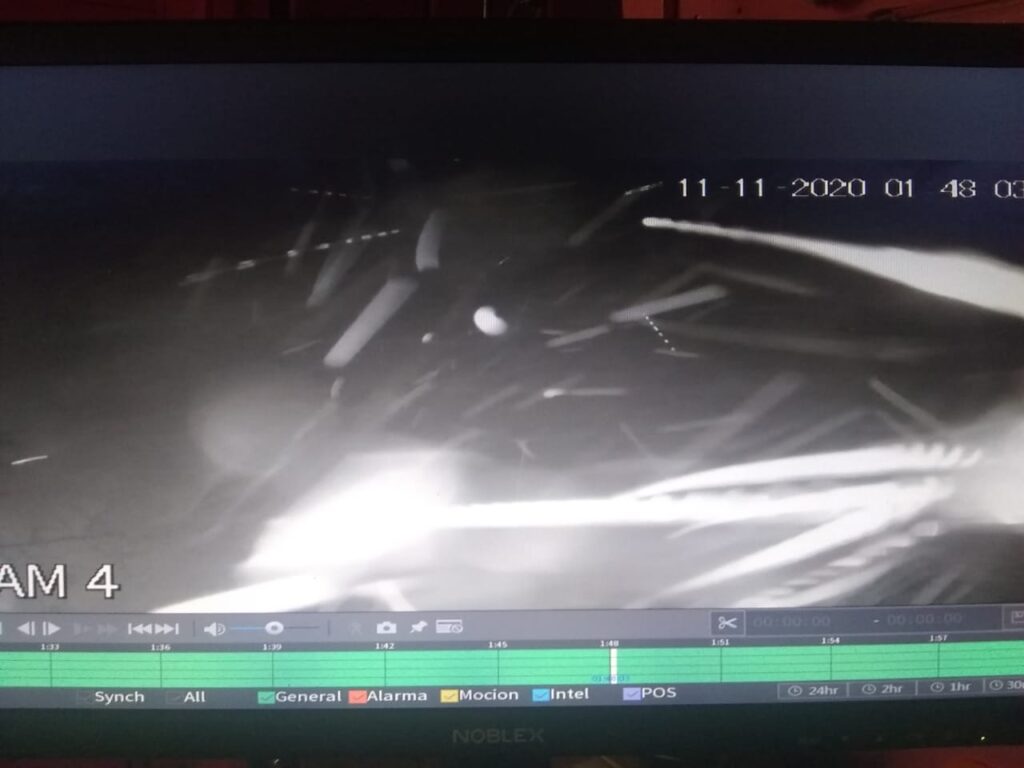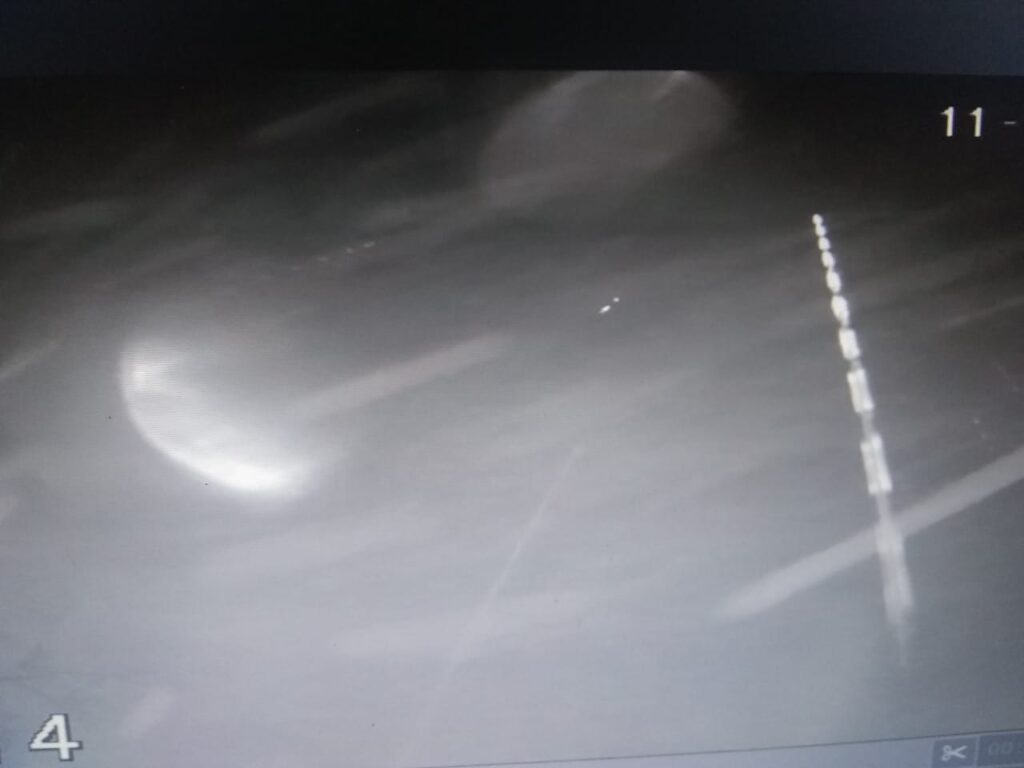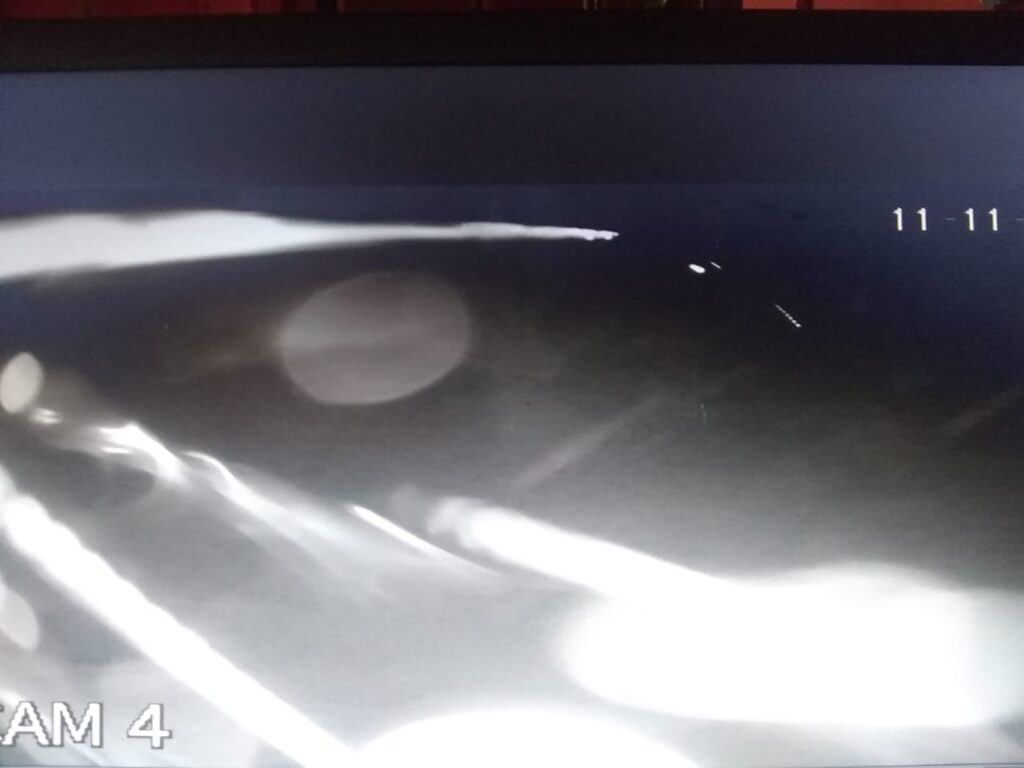 THESE 9 PHOTOGRAPHS ARE SELECTED BY FLYING IN THE OPPOSITE OR TRANSVERSE DIRECTION OF THE RAIN, OR BEING SUSPENDED FOR MINUTES IN SPACE
Tournament of 11-11-2020
---
THE COLORFUL ONE THAT GIVES THE OTHER DIMENSION TO OUR CLOUDS, WHAT DOES IT MEAN?
11-14-2020
I start from the back to the front, to facilitate your view, since at the moment the sky is covered.
I go out to the patio and see a sky with gray-white clouds, still doing it with sunglasses.
But I enter the camera cabinet, and the clouds present this color
If this characteristic exists in both dimensions, what does it mean? Or what is it that we have in common and composition in identical harmony, that causes those colors?
In ours, the reddishness of the clouds could be the effect of iridescence or simply by iridescence, depending on whether it is formed at higher or lower heights, in which water does not intervene, and if it is in low cumulus, it could be refraction to drops of water or ice particles suspended in the path of the sun's rays. And according to the angles from which we observe it, it will be by diffraction or interference, but it is out of me to do those calculations.
I have seen it in yellow too, but red is the frequent one.
In the other, they are only visible through the cameras, that is, we see in another dimension, which makes it difficult to explain if frozen water or steam participates in this phenomenon, although it does fit in its weightless space as matter, but only outside the space-time of another matter of our dimension. Water in all its states has a mass of 18.01528 g / mol.
THE SUN, THE WATER AND THE UNIVERSE
But is it then a corroboration that we share both dimensions to the Sun, the water, the space and the physical phenomena in it? My experience does not say so, unless we give them differentiated characteristics, behaviors and functions, in which there are no incompatibilities. And also the colors can obey not always to the participation of the suspended water, but only also to the air in height where they collide with the light.
The analysis is in the water and not so with the photons because the light there in that Dimension presents substantial differences, either because it acquires defined forms, because of its magnification, its arrest in fixed positions or less luminosity, curving or responding to a decision or directive.
But what counts now is that in both natures water is known as the light of the Sun that does not differ from ours and they are agents that cause colors.
The water of our Dimension is vital and also for the other Dimension, but we do not know if the rain water is the only one they have, or the water in the center of the planet, according to my knowledge that I have acquired from the plants that come from there by photosynthesis processes, which requires sunlight and water. And it is possible that in our depths the "Grids" self-replicate the water molecules, as I announced last year if I have seen at that time, as I have seen days ago in the storm, collect drops or drops of it and transfer it from dimension to another third dimension of the depths.
This is similar, only because of its scope to photosynthesis, due to the forced agglutination of all living beings there, when it rains with thunder and lightning on the earth's surface. I had announced to them months ago that we had to wait for the rainy season to observe them, since they met as on a celebration day, but it is because some come to life for the first time on that occasion, that we have also seen it, but I cannot generalize it . This recent storm of 11-11-2020 confirms it, and above all because at that time we were unaware of the Surrealist Fauna, believe me that millions of them are seen. The water mobilizes them like electricity, but not magnetism, but the last Force D of non-permanent action.
The Invisibles are in the entire universe, and it is also that water is in the entire universe, with the disadvantage to the human being that he needs it on the surface of where he is.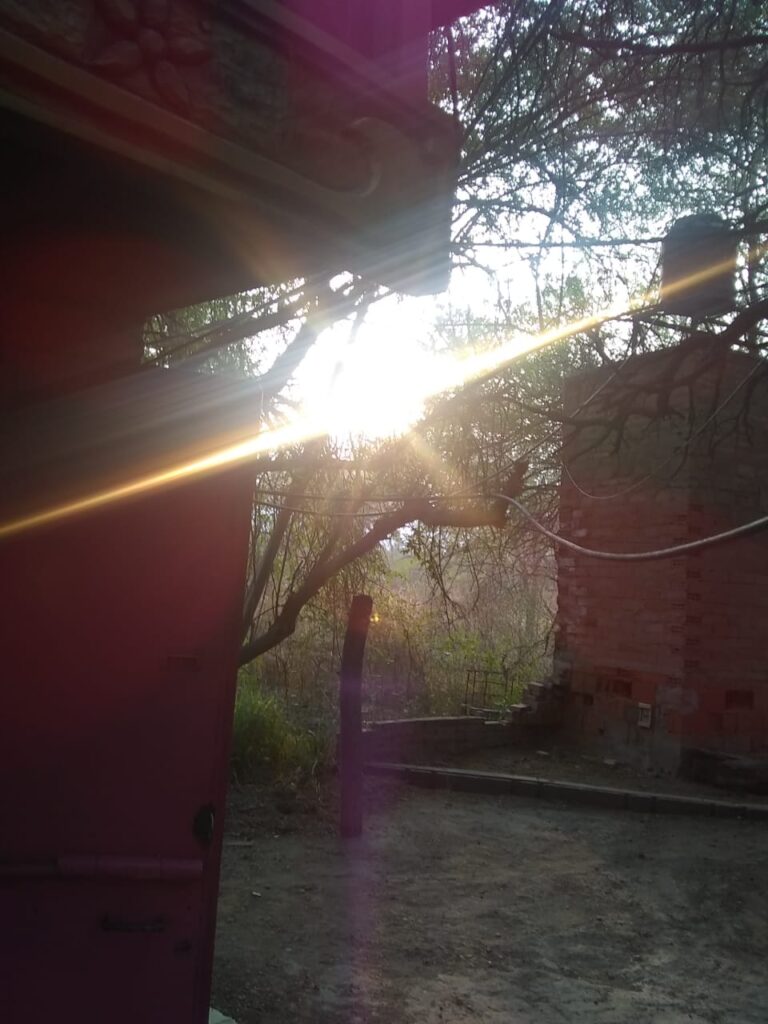 ---
IRIDESCENCE IN ANOTHER DIMENSION
14/11/2020
---
STORM OF 11-11-2020 VIEW BY WITNESS CAMERA 4 E / V ACCELERATED X8 AT 08:00 'A.M. At 08:10 '
I point with the pointer to the camera areas # 1 E / V and # 1 E / N and for the time in which they film the phenomena seen in the storm that we leave behind. A few of the other dimension are observed, but they do not affect so as not to consider it a witness camera of what we are interested in seeing.
---
NIGHT OF ISOLATED CHAPARRONES THAT ONLY CONCITES THE FLYERS
11-17-2020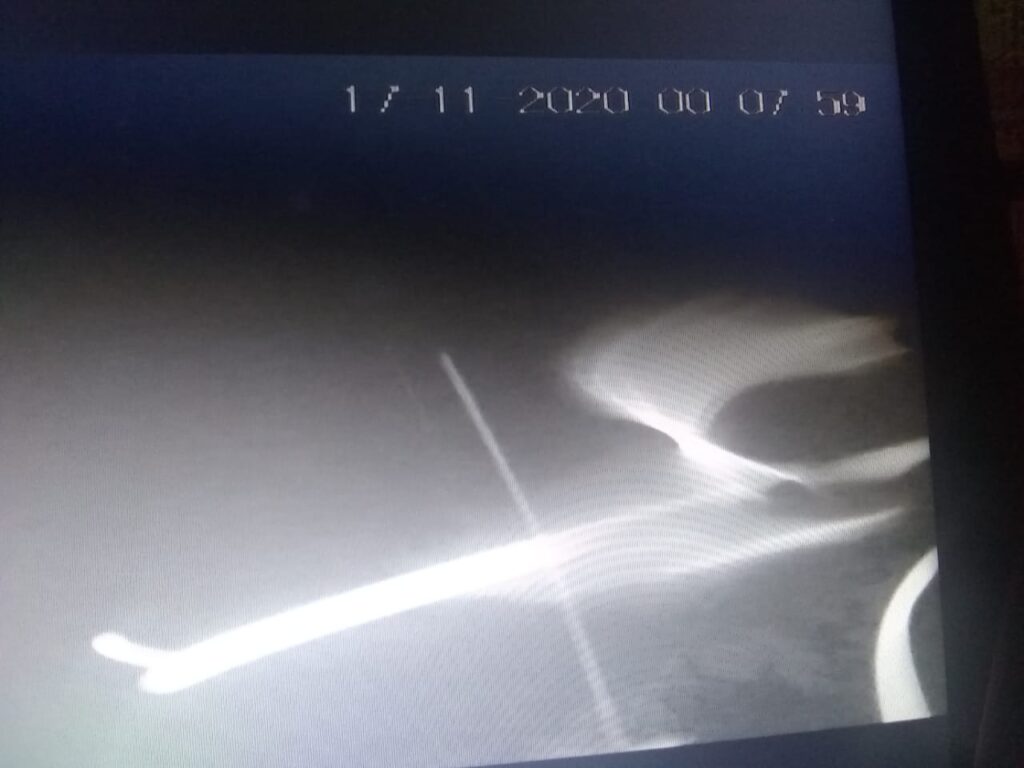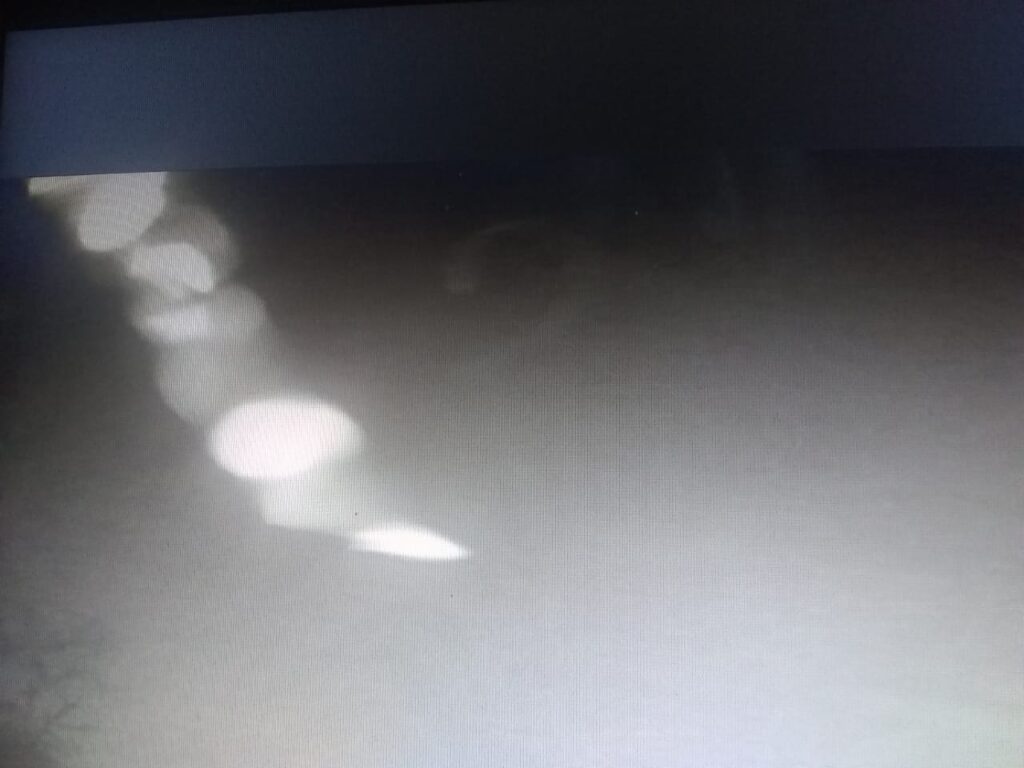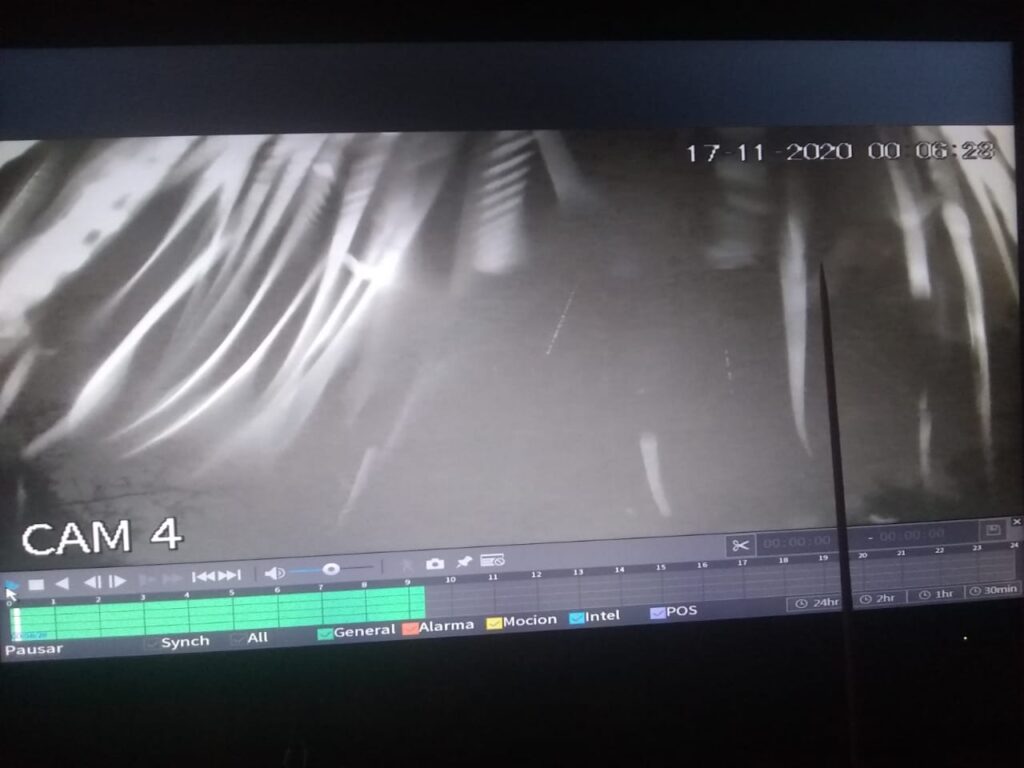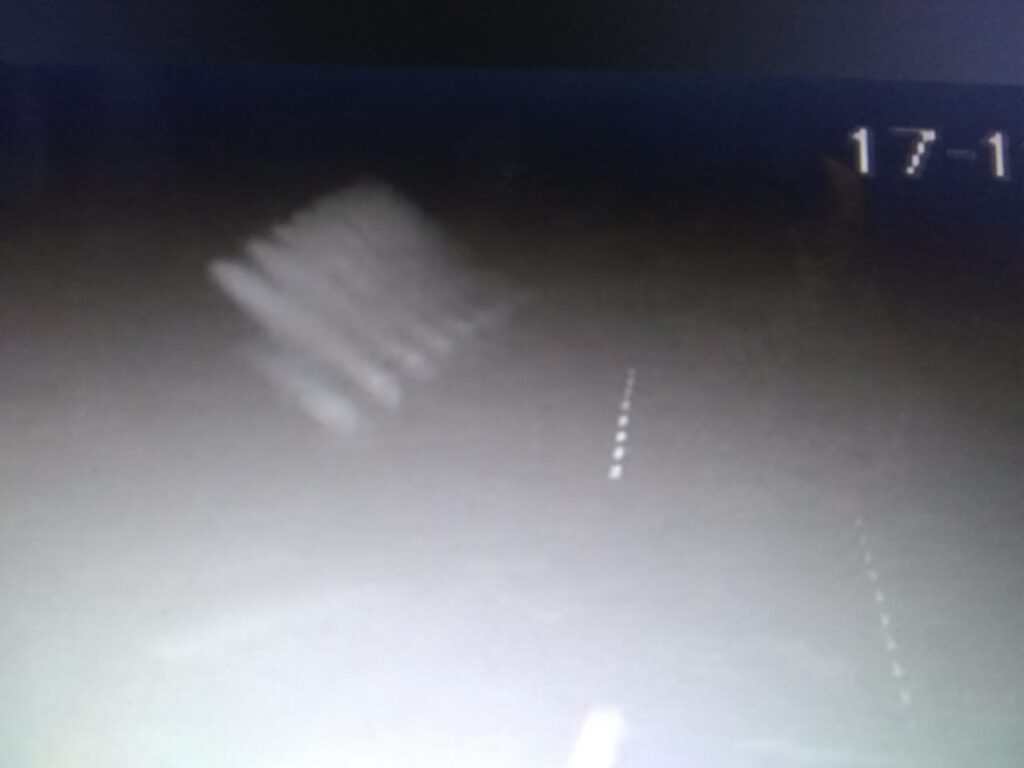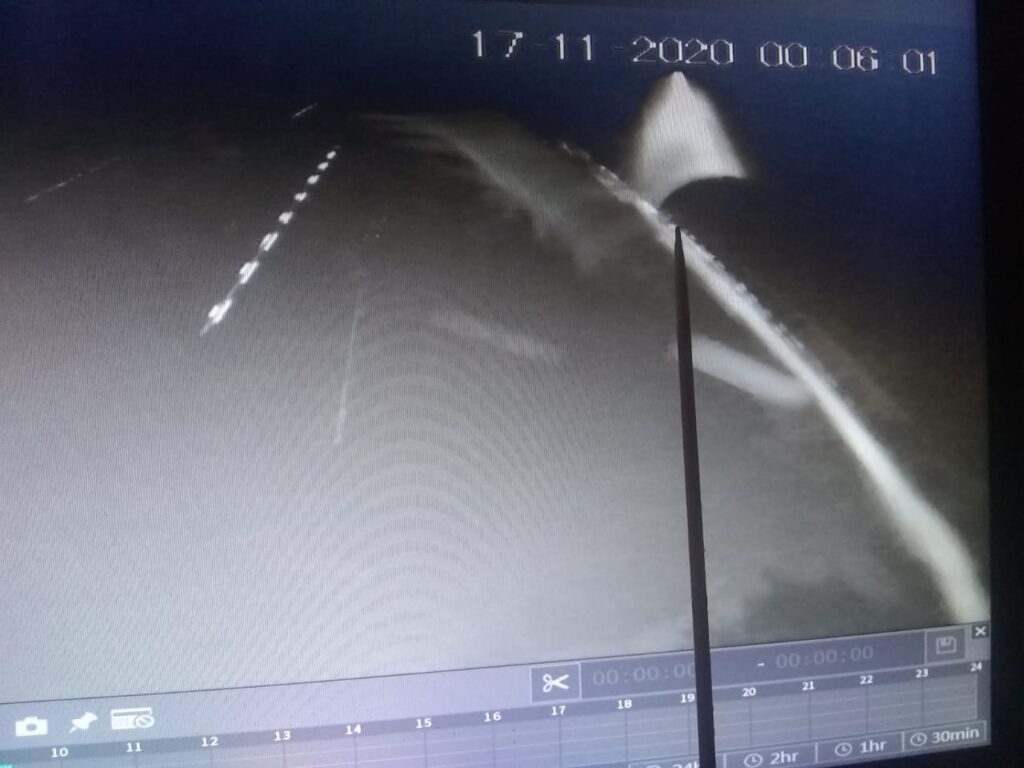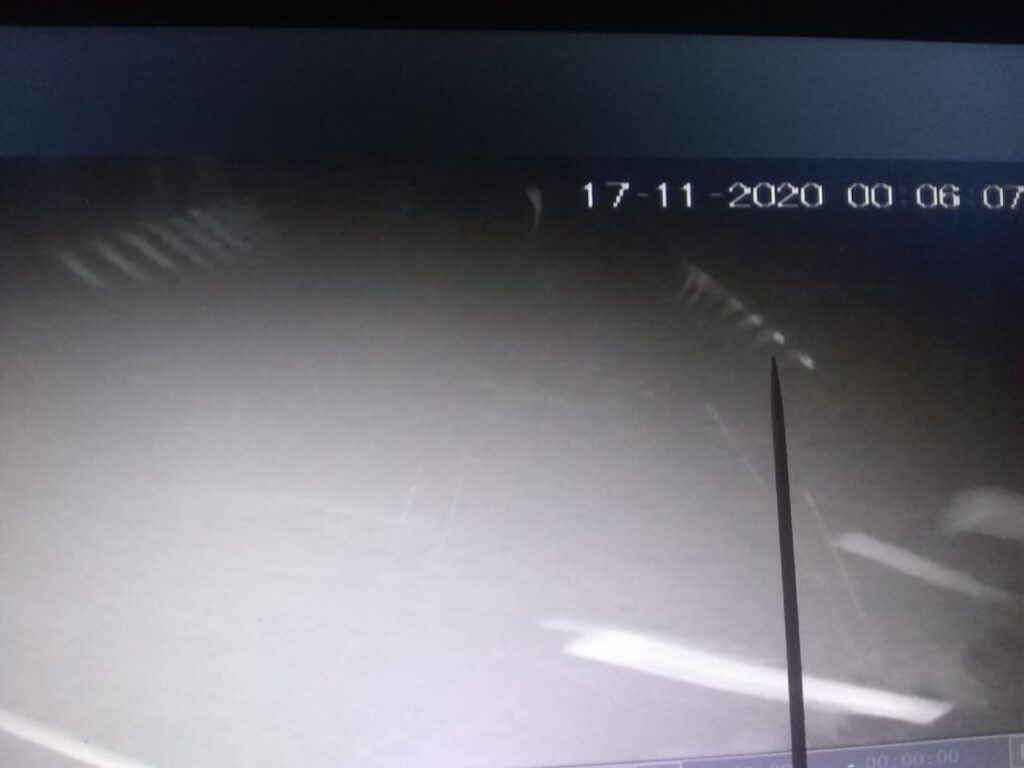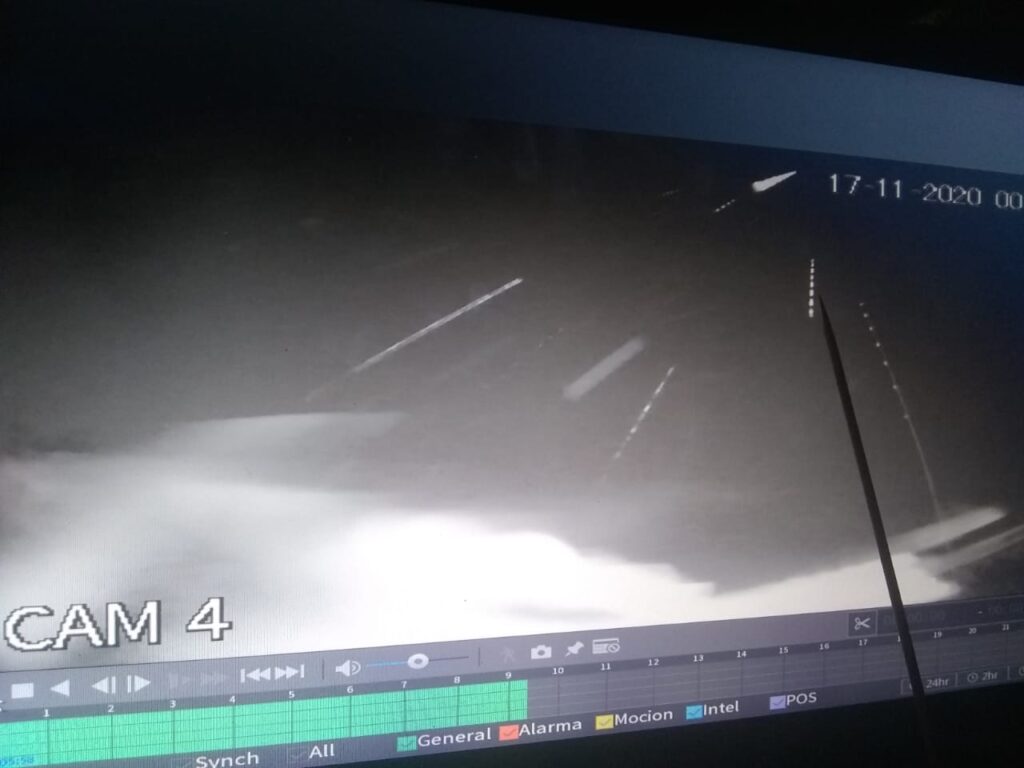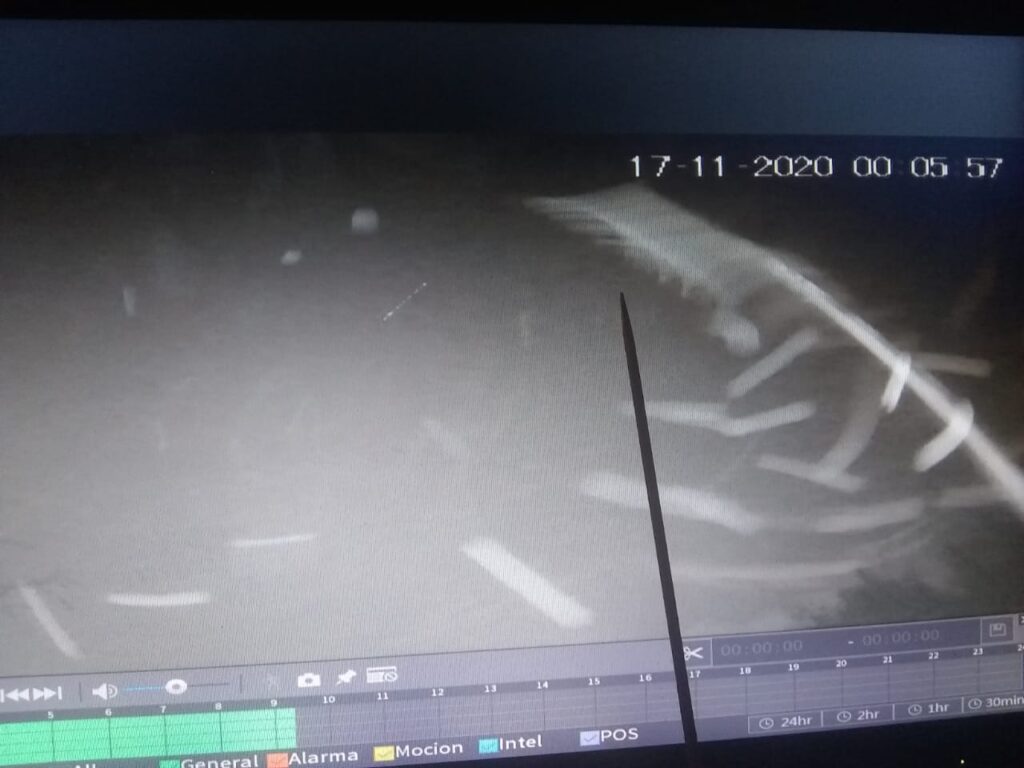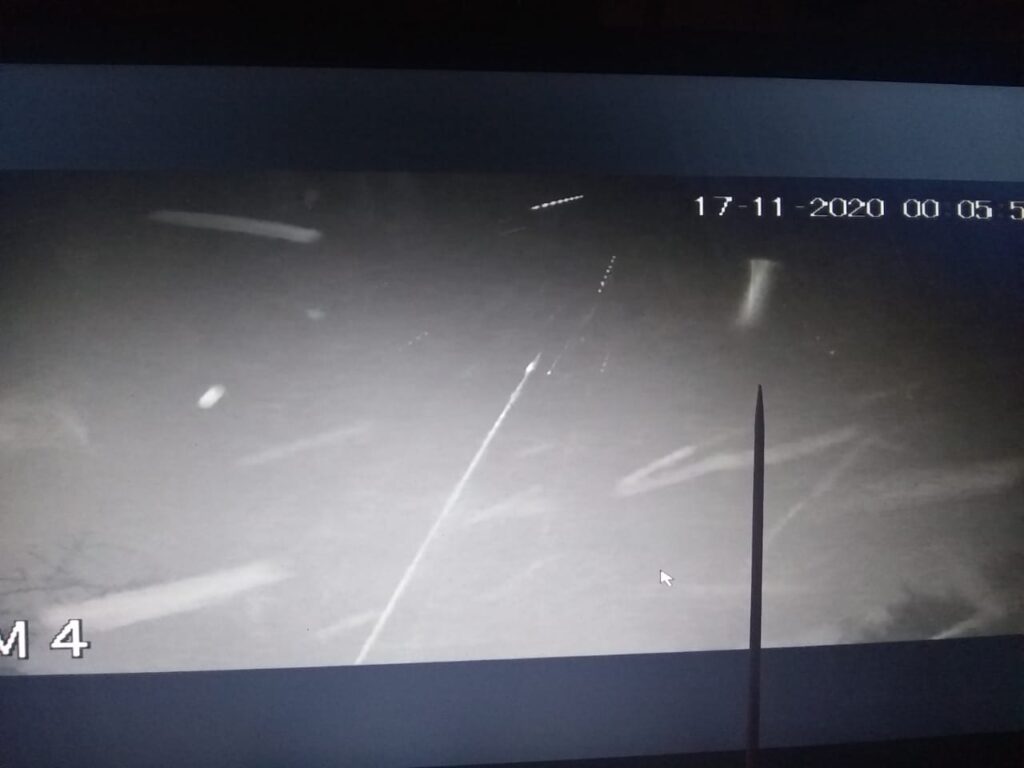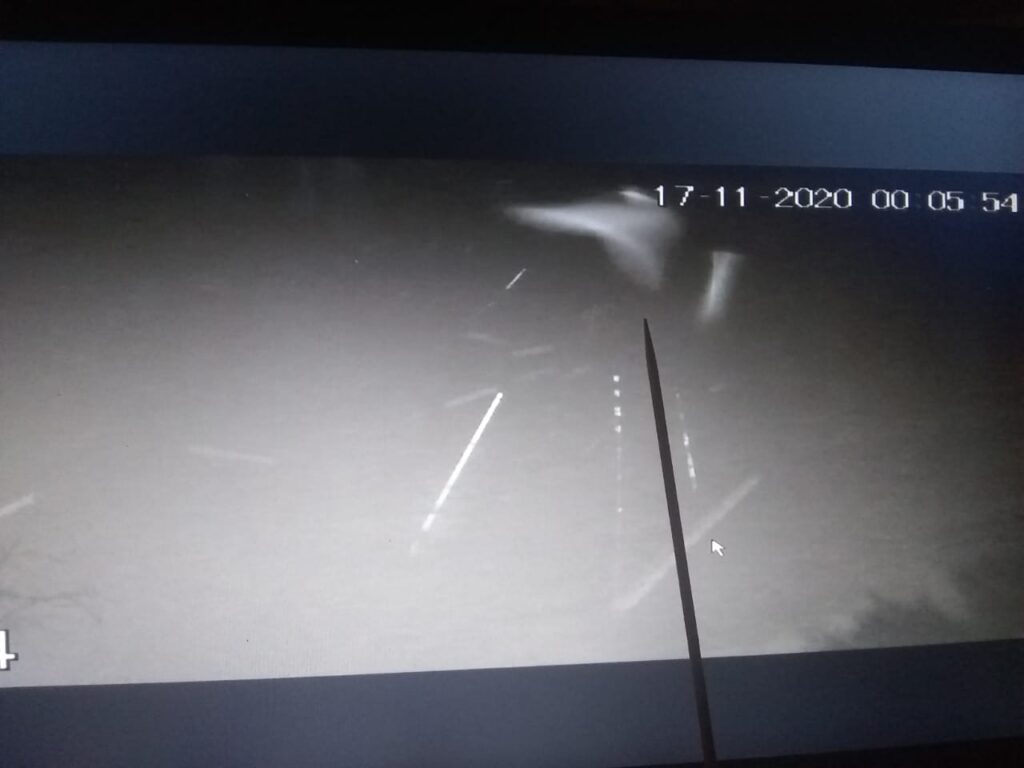 ---
VIDEO REPEATED IN ALL SECTIONS
THE COSMIC ARACHNID IN MOTION.
March 10, 2021
I repeat it. It corresponds to November 25, 2020. I would have to reinsert it in each Section, not only because it is the most viewed, but also because it shows his body movement. In addition to the fact that the content of this website is very long, most readers enter only one section or another and fail to see that these beings by their will if they have sustained movements in a way that we can recognize.
And for this reason these new forms of intelligent lives are precisely misunderstood, because they lack movements. For months, night and day in quiet that is not leisure. They make and carry out their natural mandates. Although always stiff, which, added to their lack of defined lines, resemble for these causes more indefinite spots or small white or raw clouds without bodies or faces floating, than to intelligent beings or individuals or animals of our nature that have been seen or imagined.
ARE IN GENERAL, ACROMATIC AND INANIMATE GEOMETRIC FIGURES
That is to say that they have no recognizable form, to suppose them to be "lives" by themselves, nor their intelligence since they cannot distinguish a face where it can fit. No feet to walk or mouths to feed. At least now we see him doing "braceadas", in the style of our dancers. As for the face, once I manage to see it only to this being, and to others but in doubts today.
In this video one of them "comes alive" because he moves abruptly for the only time and without concealment in annoyed response to my express request not to leave that music room until they show me his face. After a month it fulfills in this way how they are seeing it and moves to the adjoining gallery. The other that you see next to him, continues for 5 months also faithful to my request to always have him close to me in case I need him. But to make it possible, I do not allow anyone to enter, or to clean that room. I have it closed although I can enter without turning on lights, unless it is from the cell phone.
I will repeat it in more, to help the understanding that the stillness of those other figures, is just a pose chosen by their nature, and that I compensate it with the animation accelerated by spacers of the cameras in intervals of 30 "each. , that otherwise they would go unnoticed.