24 Nov

OTHERS FILMS XXV
DRAFT ON THE PHYSICAL PROPERTIES OF THE INGRÁVID SPACE
THE FORCE OF DECOMPRESSION
It is another Fundamental Force exerted outward from the planet, distending until reaching its final point of reestablished weightlessness.
By way of memorable annotations for follow-up, let's have it suspended until we have more solid elements, to determine if these are Forces from all over space, or are they just forces operating on objects and surrounding them individually.
I observe lines of equal and tenuous forces in all directions, as if each of the many of them has the pressure equivalent to when we exert it with our hands until we can repeat the following model:
How much pressure do I need to compress a plastic container until it takes out 20% of its air, which will then be adjusted to its closure, securing it for as long as necessary until waiting for the noise of the final blow caused by the expanding force in the following days, which I have in process, and at an appointed time and early in the morning.
If there is a force that relaxes, it is because there will be another opposing force, or not necessarily, and that makes it obvious if the restoration operates permanently. They are recoveries of states by effects of another force that act in the same time and opposite direction. But I have nothing to show this other force that I imagine, because if the light and empty container does not change its position after being shocked by the impact or adjustment of equal forces from all its sides and parts, it is because of these forces enveloped in the weightlessness of this other world.
I would say that if an empty plastic container does not seem to be the appropriate instrument to account for these fields of forces, I believe that it is nevertheless more complex and subtle than the falling of the apple, because the noises that wake me up in the morning in a The same time, as the antecedent of the lounge chair, which I could not miss, denote an eccentricity of rhythmic time, like synchronized pulsars operating around me.
It is not the first time that I stop at this. Before, I gave it as an alternative to magnetism in moving metallic objects from multiple directions, which I must later rule out that force, after verifying that it also exerted its force on aluminum. Obviously, they were similar forces with different physical properties due to their greater amplitude when selecting the objects to be submitted under their power.
And so I have also come to the movements of the chairs, which have never been repeated again, because they happen at the same time of hours a.m. 14:00. It is the infallible guide of irresistible patterns to inquire.
Although inconsistent, these other fields exist as an accommodation of your weightless space, which is supposed to be free from ascending tensions at least in our Dimension.
What is evident is when seeing these invisible beings without matter or weight move as if supported to move and without anything that prevents them from moving forward, but also that when they reach their next step, something holds them in that position they have reached, betraying that other Resistance force likely to exist. The verified and strange case is of that dark brown being sawed on the rock of Noorhn in a short portion of downward and oblique movement by 0.20 cm, but perfect as guided or supported from the outside, which will not go unnoticed.
They are the forces of balance that come from 360 degrees, assimilable and broader to gravity in our dimension. There are 360 ​​points and those that fit into it, forming a field of tensions until neutralizing them, achieving the original antigravity.
The absence of gravity in this other dimension is not passive due to the absence of an attractive force, but rather it is a more active phenomenon because it is distributed in many other forces of the same nature, but which together have less tension and much lower than our only gravity. and its value well below 9.81 m / s²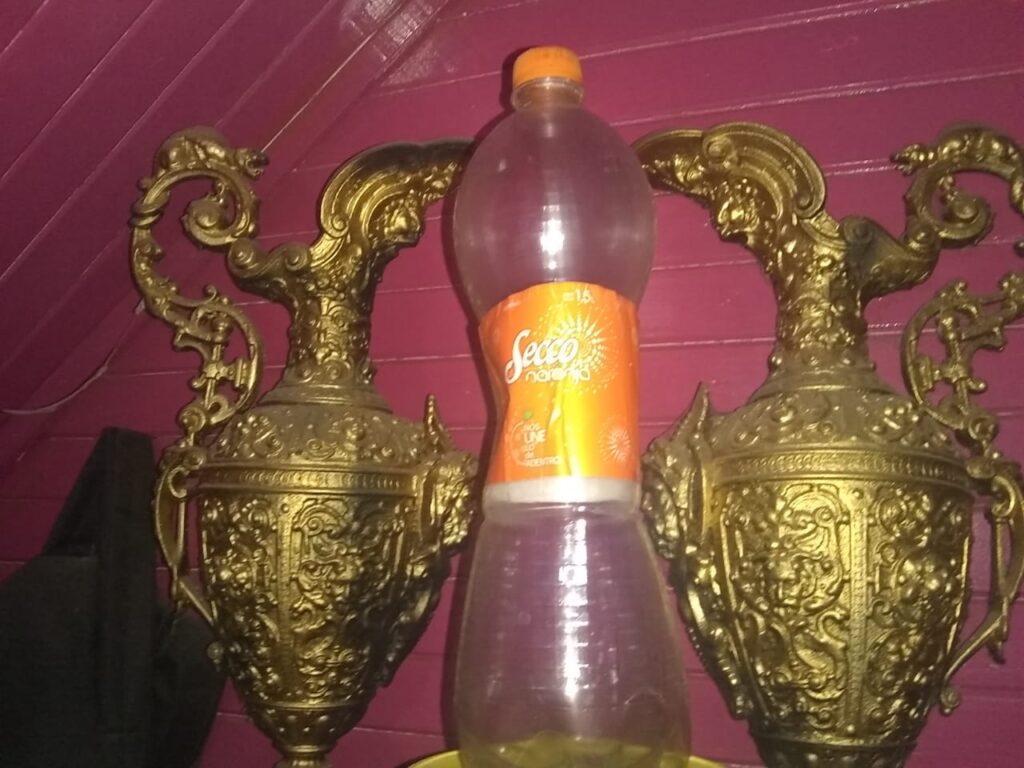 ---
EXALT THE RED OF THE KITCHEN
11-20-2020
It is the same that once showed movements. I film it by fixed equipment and by cell phone, both turning their backs to the Sun that is to the South. I compare with previous videos and this phenomenon appears for the first time on 11-18-2020.
I start with a video of the day 11-14-2020 -skipping over cloudy and semi-cloudy – which is a normal scenario free of this light or flash, that is, days before the new event.
Then I add video of today's luminous event 11-20-2020.
And I end up with four photos from my cell phone, also taken today at hrs a.m. 07:08; 07:10; 07:12 and 07:14, which is the same period of the two videos.
I clarify that I came to the event, not by photographing spaces and then comparing it with the videos. Conversely. I just review the videos, and when something strange appears, I go back to previous days at the same times as the last one observed, and recently and very exceptionally
I proceed to take photos so that the observer can compare them as witness images of how we see the same space in my house in two dimensions simultaneously.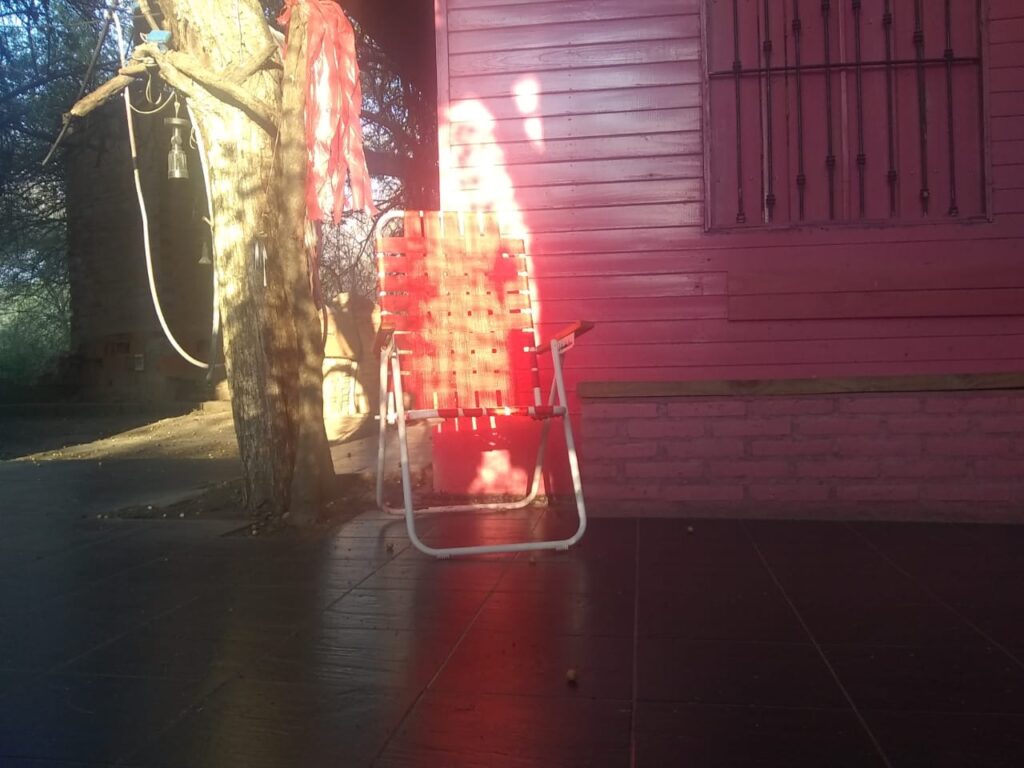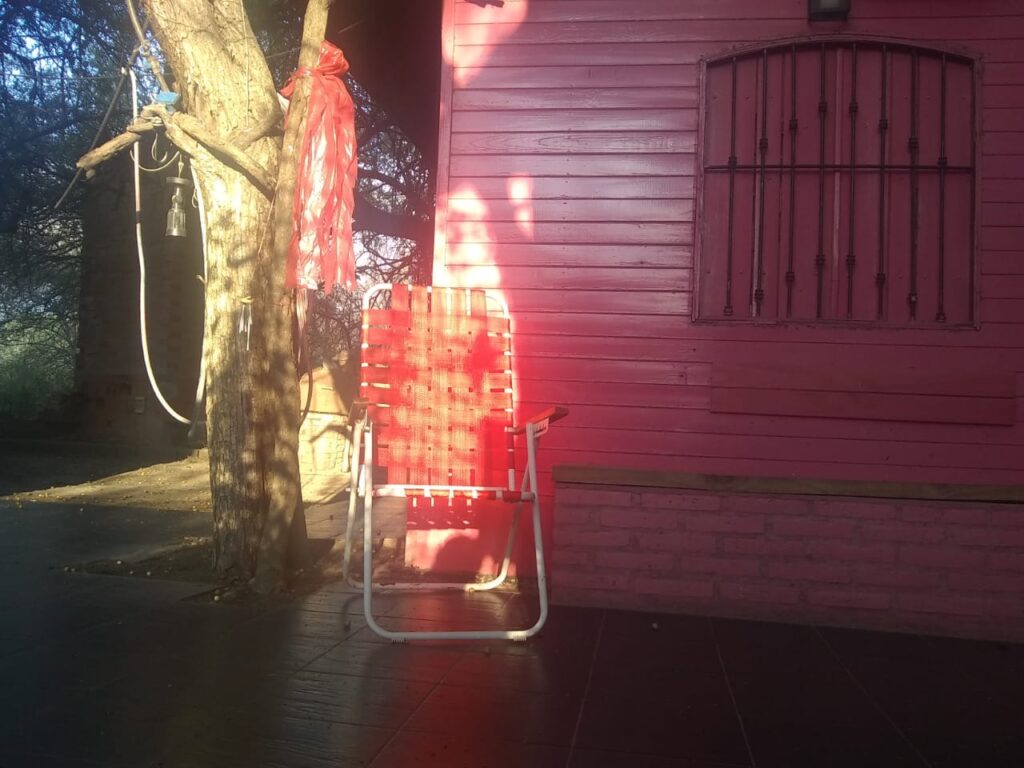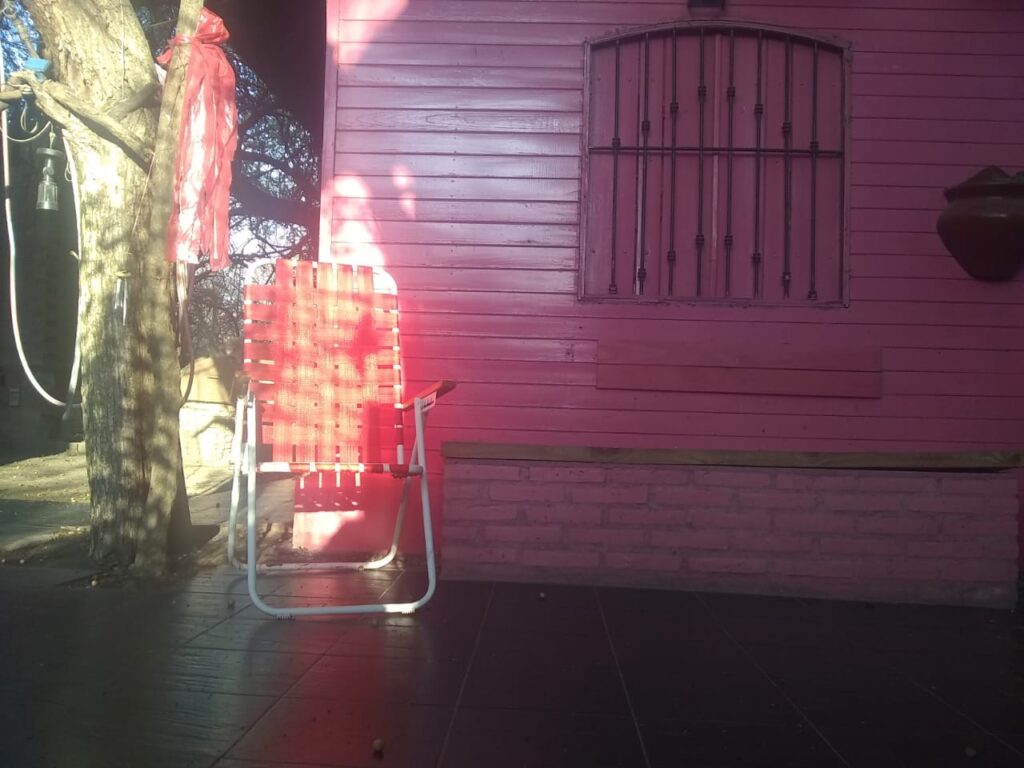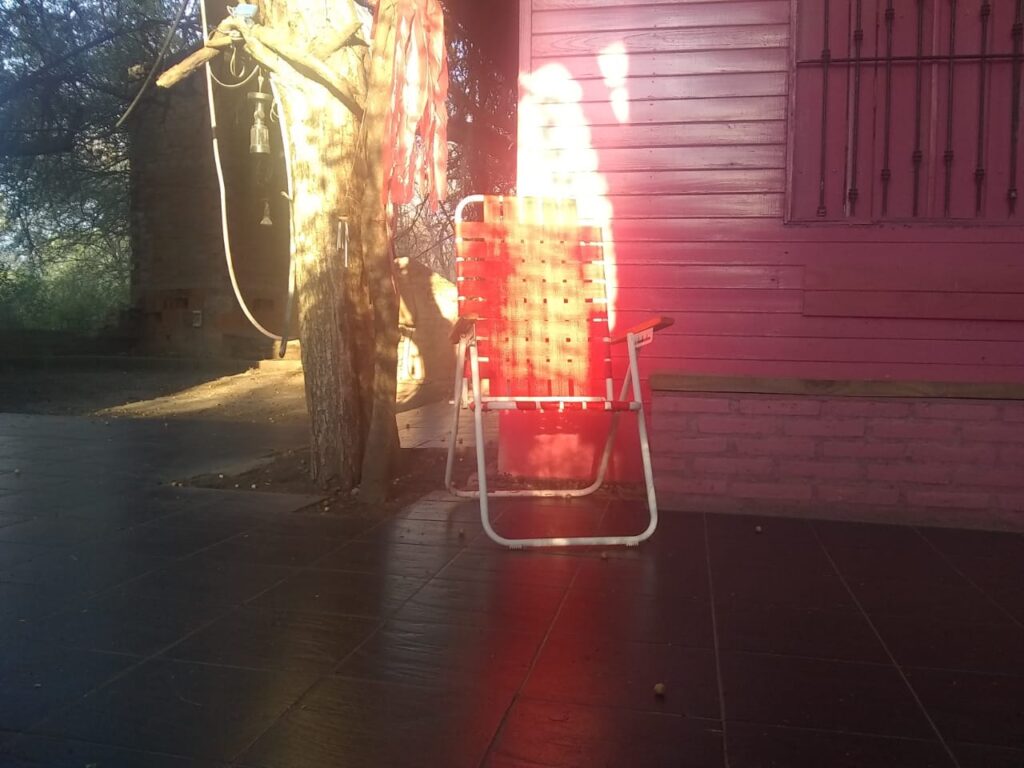 ---
(CONT.) Physical Properties of Weightless Space
PLASTIC PACKAGING SCHEDULE
Today 24 – 11 -2020 sunny with heat for this day announced at 42 degrees Celsius
Temperature at the moment 28 ° C
Humidity 28
Wind speed 16 km hs
I have three containers. The one that is disturbed, which has only air and absolute closure, a second contiguous also empty but with a closure that allows air to pass through, and a third full of water and also closed at incorruptible pressure, but which is neutral because it does not make any sound.
In test they present very distinguishable noises, ranging from low to high.
Today's movement and by coincidence, happens in front of my eyes and 0.60 cm away.
It is an event that has been presented at o'clock. am 10:33 '. Makes a low, loud drum-like noise. I check that the noise comes out of the empty container with tight lid. This time it has not happened in the early hours of dawn.
Except for today, which has been from the front, those noises come from my left, that is, from the side of my ear that is 100% deaf since 1955. And despite this, I usually wake up at early dawn.
The previous event recorded by Otros Films XXIV had occurred on 11-19-2020 at dawn.
RESULTS DUE TO THE ENCLOSURE OF THE COSMIC ARACHNID FROM 10-26-2020
Today 11-25-2020
After a month of confinement, waiting for us to see his complete figure armed in one piece, he has only shown one more tentacle, but for three days it has been retracted again.
Is it an Arachnid with 7 tentacles, or are there 6 Blueberries that each have a single tentacle?
But my intention is another, which is to show you what I anticipated about the irascible character of all these foreign inhabitants of my house.
I don't interfere with him. I don't go into that room, even if I need to. His voice is not raised, and annoying noises are avoided, and I do not walk near him to take a picture with him.
Result: it remains unaltered for this period, which otherwise would not support being there for more than 48 hours. This I do, because I believe that you consider it impossible for me to teach you the traits of your personalities, in the case of intelligent and invisible individuals.
---
EXALTATION OF LIGHTS IN TWO DIMENSIONS. VIDEO OF THE PROCESS FROM ONE TO ANOTHER, AND PHOTO IN OUR DIMENSION. THIS PATIO IS 24 HOURS IN THE OTHER.
25-11-2020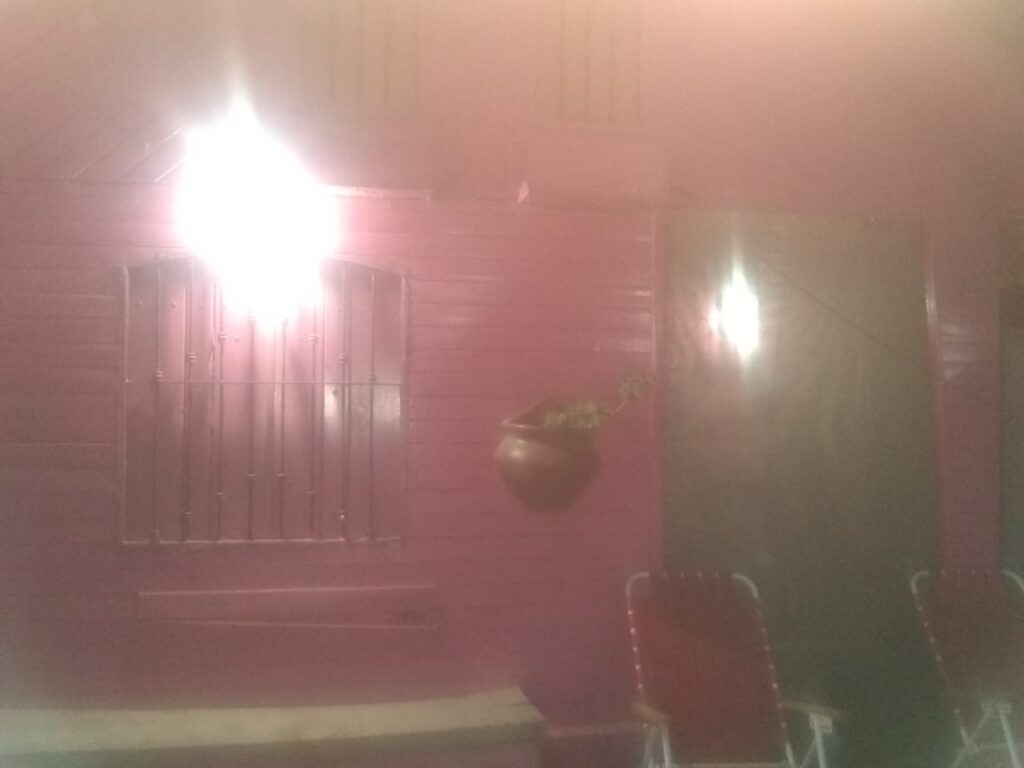 ---
SEEN FROM ANOTHER ANGLE TO THESE FLYERS WITHOUT AERODYNAMICS
11-25-2020
It's interesting to see those eight frog legs, or fish fins, as if you need them to fly. If so, here is a salient point. And what do you use them for, if it is a weightless space? They would have nowhere to hold onto. It would confirm my theory of the tensions in this space, which you really need to lean on to move forward. It looks like a mix of elements. Like a propeller or water motor, to move, binding itself in regions of space that offer resistance to its gait. Support I call you. I need to progress on this fascinating point.
And it is the reason why they do not flap when flying in the absence of atmosphere, but which is replaced by stress fields. It is different from the Noorhn race, which shows a morphological constitution with the ability to survive in the atmosphere. We are now talking about two relatives: the invisible intangibles.
It is possible that of the vast majority of the flyers, one of them, which are those hollow tubes, like an elongated turbine, and which are the majority, could have a hundred hooves inside for these purposes, with which they do not remove air nor water, but they cling on and loosen from the tensions in front and behind.
If the air does not affect their stillness, they will not use it to advance in positions either. There is no air in the other dimension.
We'll see later.
THE POSTURE OF THE INGRÁVID WHEN SUSPENDED IN SPACE
First observations and conclusions of a phenomenon subject to review, given their contradiction shown by Spherical beings or Placentas Eggs devoid of these morphological characteristics, although not being flying do not help us to investigate the physical properties of weightless space. They only have stationary postures inches from the earth's surface.
Flyers do not drift like a feather in the air. To be in a fixed and elevated position, they have had to move to that point. If you want to abandon this floating statism forced by the forces that hold you from all sides, you must also do as we do, and decide to use the currents with what you have to move, depending on where they will go or retreat, clinging to the line of force where it will advance. This is a very different idea than what you take for granted when it comes to this topic of weightlessness in our nature. In the other dimension, it seems to always need an effort and support. They are as if our rockets that by turning off their engines in full swing, would not fall, but would remain in that position reached and in stationary.
I estimate that there are so many flying specimens that exist, that they will facilitate us to understand the forces that may exist in other nature.
---
THEY ARE TWO COSMIC ARACHNIDS
NOW SHOWING MORE. AFTER THIS DEPLOYMENT IT GOES TO THE PATIO. THERE ARE TWO VIDEOS FOLLOWING HIM FOR LAST NIGHT AND THIS DAWN.
11-26-2020
See in the second video, being already in the patio how he distributes his figure in two. Today he is in full body, in the figure that he has decided to have. In one part it is erect and with little visibility and in the other part, it flattens, dividing its tentacles into sections as if carpeting on the tiles. I do not finish knowing its many metamorphic states. But today he appears as before he had done as a guide to the Moon by
many nights, where it impacts us.
Habits to which we must give in: Look for the head since there could be his intelligence, or the face, to know soon, if they are friendly or aggressive, and finally that we must size them knowing where in the figure he begins and where he ends. None of this manifests itself in Noorhn. But the Arachnid follows the Solcito in my favorites and they know it.
And today my prediction is fulfilled that I made them, that I would have him locked up until he shows me his complete body, and he has pleased me doing it. They are infallible understandings that have allowed me to make you know this old civilization.
---
THE ARACNID ALSO EMITS LIGHT
11-27-2020- At hs.a.m 02:52:43.
With a keystroke I show the before and after. You already know it on the floor as a carpet.
He would cover a length of 80 linear meters.
And it is also inexplicable why its light simulates emitting it from behind a fence, as we see its shadows all over the wall.
---
EXALTATION WE KNOW. IT'S THIS MORNING. I UPLOAD IT TO COMPARE WITH THE LIGHT OF THE ARACNID AND HOW LESS IT IS. AMONG THEM THERE IS 1 METER AND A HALF
27-11-2020
---
MAN IN ANOTHER DIMENSION
11-29-2020
I want to highlight two facts that observers already know:
1- It is the twinkling of the Solcito exaggerated this time, to the point that it eliminates itself. Come this cut.
I upload the original of hs p.m. full time. 16:48 to 17:15 in Other Films Covid -19.
When I go out to the patio after a while, I used to tell them to greet me like this, and that seems to be the case. Last year in his first incredible entry, he made that same cut and I tell you that it is a cut that they deliberately make, so that you know how to interpret it in this sense and not in another.
2– In mimicry
I explain the meaning of my forehead that will indicate if the entire courtyard is in another dimension, or it is only that extra-visitors attend, but without bringing their Dimension with them, all depending on whether or not I carry the white ribbon imposed by them. You can't see it in the video, because I can't even find myself. But it is. I'll take a separate photo, because I have to wait for the mist to clear and thus see it. I change plans and refilm in more time so that it encompasses the absence of the beam. But in the other video he is very distinguishable, and more for the ray of light, which is dedicated to him.
---
WITNESS CAMERA
MAN IN ANOTHER DIMENSION, AND AS OTHERS SEE HIM IN OUR DIMENSION.
I highlight a phenomenon by pointing to the floor, to indicate that the Cosmic Arachnid is carpeting there, but that it is only visible at night.
By the other sign I indicate the white ribbon on my forehead, so that they differentiate when they also come with their own dimension or only as isolated appearances of these beings. But I have been given a tiny ray so that they can see the strip on my forehead, the one that disappears when I leave that place. If they enhance them, let's do it too.
A LIGHTNING CROSSES THE DIMENSIONS TO POSE ON MY FRONT.
See a fine ray above my head that appears with me and also goes with me.
I film it with my cell phone, which is not prepared to photograph in two dimensions, and I hope it continues like that, otherwise I lose my witness.
That ray belongs to the other dimension. Look at yourself in the video from another dimension, which doesn't appear in it either. It is difficult for us to understand so many phenomena together. But it is the first time that we see with our eyes, without a camera involved, something that is of the other invisible nature, live and simultaneously
If you were to wonder why in the video that records in the other dimension that little ray does not appear, I remind you of the principle of specificity of the cameras that this is the case every day, and mainly this is the case because otherwise, then how would we realize origin of that tiny solar beam?
The camera when filming in another dimension never removes anything from our dimension. Even if it is an ant. It could stop seeing just because of the darkness or visual interference that its nebula prevents us from seeing.
Our cameras "add" to our reality, to everything that is happening in that other Dimension
This is perhaps a common event that the Sun radiates visible rays in different dimensions, but that we are not going to notice them. You are seeing a ray that leaves one dimension and enters the other, and everything for you to see in my head the white ribbon on my forehead.
It is so incredible to believe, as is all the content on this website, that we could overlook this obvious link, because we do not need to increase a list of phenomena to demonstrate something, even if we did not know it. Come on a journey through dimensions. It is wonderful.
---
I HAVE CROPPED BAD TO THE PREVIOUS VIDEO, DELETING THE FIRST MINUTE
11-30-2020
That minute is the one that shows that the ray of the Sun comes out next to me, and at the same time when I go out to my patio. Then he leaves the place also with me.
See it with all your attention. Its entrance is not that of a solar ray. This ours does it suddenly and not slowly.
It looks more like the projection of a lantern light, for its ignition
In addition, a ray of the Sun cannot, in a length of only more than two meters, triangulate or decrease its thickness, starting in more and refining rapidly, because otherwise life would not be possible because the rays would be lost before reaching our atmosphere.
And coincident is also my input, superimposing myself with the beam without interfering with its beam in that path, due to its "always visible" characteristic.
Just watch and I do my thing, as a transcriptionist or a cameraman does reaching intolerant limits, and although it appears to be an abuse on my part I know that it would justify you to abandon this job. But they should know that there is also a lot that I keep silent, as the answer, among others, to But what is the background of these so heterogeneous links, of complacency or consensual agreements between specimens with contradictory natures? I am one of those species, as could you be.
I think the solution is in your attitudes, which should be to imagine that you are on another planet looking at these phenomena, where they will say "let's see this we have come here" because you would not be wrong. These events and these beings also belong there with that naturalness, where we would contemplate them, surrendering ourselves with astonishing naivety, disregarding for this moment our critical reason as astronomy does, describing new phenomena with parameters adapted to a reality that they are beginning to know. .
---
AN IDEA THAT WE WOULD USE IN THE FUTURE WITH THE PARTICIPATION OF QUALIFIED OBSERVERS
If we admit that my facilities have a time limit and that that other dimension will soon disappear, wouldn't it be appropriate to suggest that a scientist tell me what elementary test I should do and I will see how to make it happen with the support of third parties that I can count on locally?
The maker of this website is implemented to privatize their income, the user having to previously create their account to access, since I am not sure of those who visit or are interested, and they must necessarily give their country, city and university or academic degree that they have .
From that result I will see the continuation of this work, because it is addressed only to a handful of science people, and not others.
Only they know of the possibility that everything goes out for me and we regret not having done some elementary test, despite my limitations that are added to those of this Pandemic.
These suggestions can be made anonymously or by identifying yourself. In this case you will tell me if I can mention you as the mentor of the experimental idea. Or they can do it through the Miguel Lillo Foundation of the city of Tucumán or Conicet Argentina.
---
AFTER THE STORM AND GENERAL LIGHT CUT ON 11-30-2020.
This unpublished is highlighted, which is in line with my conjecture that there is light in the center of our planet
Illuminated tree, the house of the Grids and a nap with a sky colored by unknown hues in the iridescence.
---
THE MAN-THE SOLCITO'S SHORT RAY – THE BEATING LIGHT
3-12-2020
I go up 22 'in original video in reserve of Covid-19
I focus with the special camera that shows in another dimension. Also with another mobile camera located next to it and another third mobile camera, which I hold with me.
I hide three or four times behind the Pulsating Light so that the density of its white mantle can be estimated, which is not light, while the short ray of the Sunshine plays around us, or that it occurs to me to give them as their occupation, because according to the records, they live on permanent vacations and show nothing of having assigned natural tasks for the conservation of the planet or their lives in them. That I prefer it that way, because if I stop seeing them, they worry me.
---
THE SUN, MARS AND THE FLYER IN ECLIPSE
3-12-2020
---
(CONT. II) Physical Properties of Weightless Space
SCHEDULES TO ALTERATIONS OF THE PLASTIC PACKAGING
Days 26- 11-2020 and 27-11-2020 in
11:35 p.m. and hs 10:40 'to m.
Temperature: 24 ° C and 26 ° C
Wind speed: calm
A pleasant night and morning
I keep a single container, which emits the same low sound as before
It happens like everyone repeating themselves in front of me 0.60 cm away.
29 – 11 – 2020 hs a.m. 14: 35 '
2 – 12 – 2020 at 2:45 a.m. falling from the table without justification and contrary to my theory of convergences of equivalent and opposite forces from all cardinal points.
2 – 12 – 3020 to 6:04 'a.m.
---
THE SUN AND WHAT ELSE?
4 – 12 – 2020
In original videos reserved in Covid-19, I upload 3 hours of filming.
Rarely do the two cameras # 2 and # 4 come together to delude the same picture or question. But it is necessary to interpret the images and their times well, but separating the elements that each camera collects and shows us. I repeat because the two never show the same, and today they do it with little differentiated angles. Camera # 4 is the one that is regularly dedicated and maintains our Sun and adds Mars, Venus and Mercury or El Volador. And the latter is not understood even in its minimum expression. What is it? It is not a star nor does it behave like the members of the surreal fauna. He called it an Artifact, because that's what it looks like. It is different from everything. We leave it pending for its framing, until it shows any change.
But the masterful novelty is the Greater Sun. Therefore, # 2 is the one that deals with this new phenomenon. And what is left out of consideration is Venus, Mercury, Mars and El Volador.
So the Astros that star in the ancient scene, we are the Earth, a Minor Sun (personified by our current one, which is bi-orbital) and a Major Sun, which form the Binary Galaxy.
I superficially return to this topic that I have neglected for lack of convincing elements, but this is too obvious today, if we consider that the sky is a blackboard where they explain to us in a graphic way or as a silent language, or minimal mimicry, knowing that of the other On the other hand, they make an effort so that these images reach us, because they have no interest in treasuring reflections of the past, since they are the past and future itself. We are the eager for knowledge and to preserve the past, since the minute we live there is nothing left of what we lived a second before. They are time, the universe, they are creation, and they are the immortal sages. They are an opportunity for us.
We are orbiting in a binary system of two bright stars, aligned and from these angles in order to see ourselves in their planetary order and at their different masses.
To them in their lines that finally finishes conforming today, begins with El Volador, is followed by a Minor Sun (which uses our current one with Mercury and Venus), continues with the Major Sun and ends with Mars in this orbital procession.
Before, I deduced it from the red of the tiles in my patio during ten sunrises, because it was the color of the rays irradiated by the brown stars of some Binary Galaxy and Alpha Centaury A and B as a candidate to be our primeval star system.
Today, this story is simplified and made obvious, because I invite you on a journey to the depths of our first origin.
We sail into the past, or better say through the ancient cosmos, when the Earth existed in another Solar System and before exploding, that when this happens, its piece of asteroid to which it is reduced, will be thrown adrift until the attraction of Current Sun stops you here, at current spatial coordinates
None of the content in my videos is random. Everything is explanatory, and I think that our limitations to understand, do not show us more wonders.
Since to get to this, we have progressed little by little to be prepared to understand this splendid scenario.
In the other chamber, yesterday I showed Mars in another measure and today this, so that we do not confuse them and believe that this great Major Sun is only Mars with its exalted color. Now they are all separated.
We travel and through the window are we seeing this? To two suns of different masses. We would never have imagined that this was possible at any time in the future. That the past is irreversible as a rule without exception, even if it is in this iconic way.
---
VIDEO REPEATED IN ALL SECTIONS
THE COSMIC ARACHNID IN MOTION.
March 10, 2021
I repeat it. It corresponds to November 25, 2020. I would have to reinsert it in each Section, not only because it is the most viewed, but also because it shows his body movement. In addition to the fact that the content of this website is very long, most readers enter only one section or another and fail to see that these beings by their will if they have sustained movements in a way that we can recognize.
And for this reason these new forms of intelligent lives are precisely misunderstood, because they lack movements. For months, night and day in quiet that is not leisure. They make and carry out their natural mandates. Although always stiff, which, added to their lack of defined lines, resemble for these causes more indefinite spots or small white or raw clouds without bodies or faces floating, than to intelligent beings or individuals or animals of our nature that have been seen or imagined.
ARE IN GENERAL, ACROMATIC AND INANIMATE GEOMETRIC FIGURES
That is to say that they have no recognizable form, to suppose them to be "lives" by themselves, nor their intelligence since they cannot distinguish a face where it can fit. No feet to walk or mouths to feed. At least now we see him doing "braceadas", in the style of our dancers. As for the face, once I manage to see it only to this being, and to others but in doubts today.
In this video one of them "comes alive" because he moves abruptly for the only time and without concealment in annoyed response to my express request not to leave that music room until they show me his face. After a month it fulfills in this way how they are seeing it and moves to the adjoining gallery. The other that you see next to him, continues for 5 months also faithful to my request to always have him close to me in case I need him. But to make it possible, I do not allow anyone to enter, or to clean that room. I have it closed although I can enter without turning on lights, unless it is from the cell phone.
I will repeat it in more, to help the understanding that the stillness of those other figures, is just a pose chosen by their nature, and that I compensate it with the animation accelerated by spacers of the cameras in intervals of 30 "each. , that otherwise they would go unnoticed.