08 Dec

OTHERS FILMS XXVI
SOME TEST THAT CONVINCES ABOUT THE AUTHENTICITY OF THE VIDEOS
There are several aspects that require a test that certainly proves that something is real and true, or not.
But we differentiate between strange phenomena and the augmented reality that surrounds them.
The content of the video, be it the beings, the sky or the planetarium, we could not say or prove that they are true for the natural sciences, because they do not have a visual or tangible entity before their senses, which makes it impossible to have it as an object for his experiments and under his concrete analyzes. It must at least be manipulable at the discretion of the researcher.
Yes, it can be proven that the images shown in the videos are real, insofar as they are not the result of an implant superimposed on the images of real objects, who they surround or superimpose. An example is the Stone that shows planets on its front or sides.
The stone, whom I can take with my hands and move it around, is real, but not the planets that are close to it, or in itself for obvious reasons
But if it can be minimally proven that these planets have not been grafted expressly in good or bad faith to deceive third parties, through digital techniques. How?
If you are the one who has doubts, I would invite you to put in the visual area of ​​a camera something personal that you have between your clothes, such as an identification card, your watch or another unique and irreproducible element by another and do the following:
Before the event take the time of the chosen camera and that of your watch, and write them down separately.
A- Choose a camera and go to it and show it what you have.
You must interpose your card or metal piece between the lens and the object that you are interested in showing from the other Dimension. This is essential
Or take a look at the cameras that focus on some of these phenomena at that time.
B- Or tell me how else you want to do this test, according to your way of reasoning or considering something verified.
Finished this, take the pendrive and study it in your home or office.
THEY ARE PHENOMENA WHOSE EXISTENCE ARE OF IMPROVABLE DENIAL
ORC (Strange Radio Circles) by Ray Norris, a professor at Western Sydney University, has released something similar to Noorhn and baptizes him with these acronyms. Or they call it "cosmic smoke". See your photo below. They do not know how far away that cloud is, or they do not imagine that it is possible to be inside the same telescope, or they do not know the "always visible" condition whereby they lose the perspective of distance.
But when to find the nature of these phenomena? or to what extent do they take a position with respect to reality or come close to unreality.
Norris calls her a ghostly figure, like the Russians. However, it has always been easy for me to suspect that telescopes sometimes mix the cosmos with images from another dimension. But the astronomer does not have access to the phenomenon, as we do with the events that take place here. That even allows us to intervene.
There is no doubt that today, this concern was not necessary because things are tangible or intangible, assigning them to different fields of knowledge depending on whether they are one or the other, that quantum science is just awakening interest to this – without giving that possibility to Physics General- which will end up reassigning a field of its own to the ORC experience, blurring the boundaries between the objective and subjective. Between the evident material reality and the evident immaterial reality, or with new inclusive intermediate categories based on the improbable negation, which I see as the most acceptable for which reason submitted to science, will continue to be the decisive determining factor.
I prefer to speak not of concrete realities as an object of study, but rather of the observation of entities whose existence it is unlikely that we deny it as such. They are those who are not concrete entities, nor can we say that they do not exist, in a new approach to research.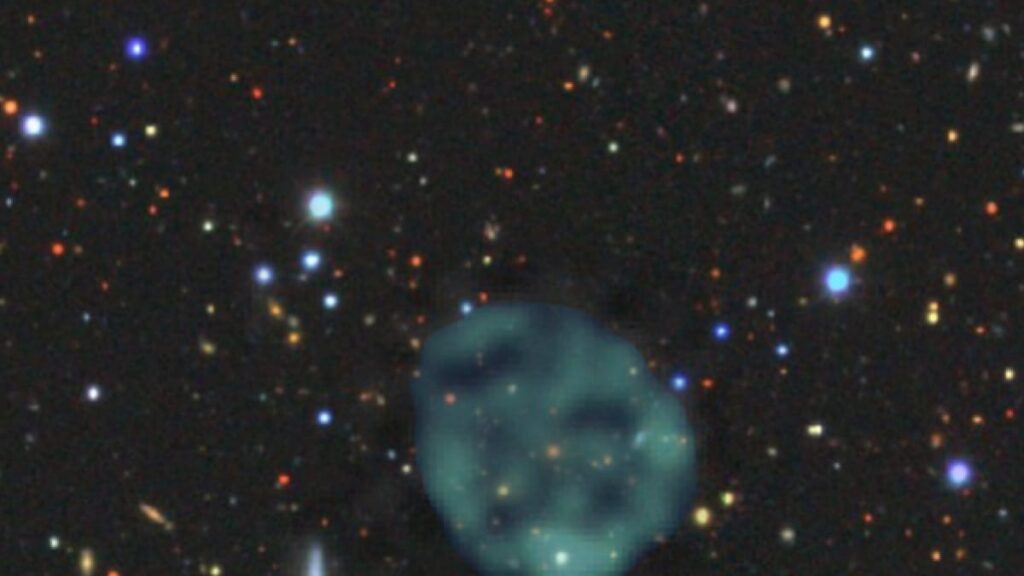 ---
ONLY RAIN AND LITTLE, FROM 4-13-2020
---
THE SAME SKY SEEN IN TWO TONES AT THE SAME TIME
LIGHT PINK IRIDESCENCES, WITH THE COLORFUL FLYER IN GREEN IN CAMERA # 4 AND IN # 2 IT STARTS WITH YELLOW.
---
ONE OF THE THREE REBESTS MOVES TO HS P.M.13: 40: 00
08-13-2020
---
ALL 5 EMBRYOS PERSIST. IN VIDEO WITH A PORTABLE VIEWER DOES NOT IMPROVE THE VISUAL
08-12-2020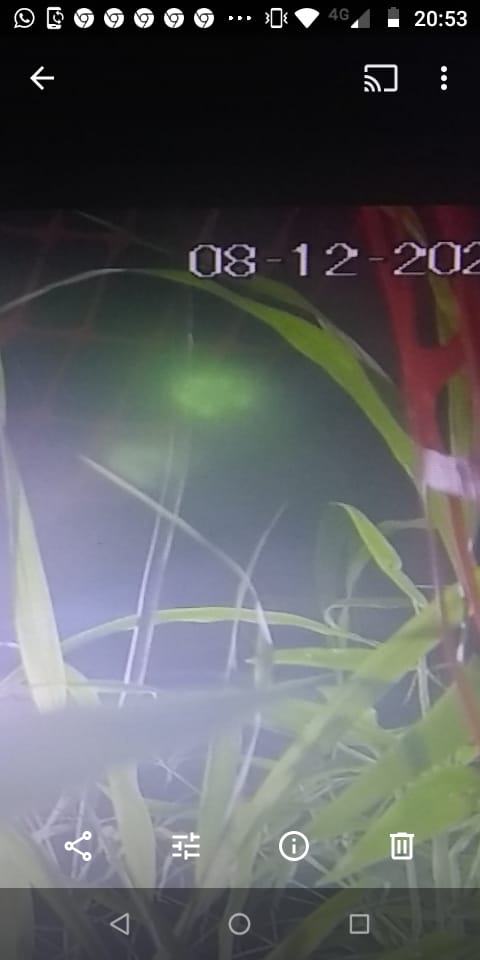 ---
DO NOT FLIP ON VERTICAL ASCENT. THERE IS NO ATMOSPHERE. ONE MORE CONTRIBUTION TO THE INGRÁVID SPACE
08-12-2020
---
A NEGLECT AND ITS CLARIFICATION
Today I ask the Web Designer to remove a restriction to access this website, recently created.
Among the conditions to open that account, my interest was exceeded to know only the country of origin and if they are men or women of science. And other data that were not mandatory but optional.
When I realized that it did not work that way, but that it must necessarily be that way due to the imposition of the system, the website is once again free to enter because of what has been done until today. From now on and at some point, it will be operated in that private way only in those expansions to come.
---
THE CONTRIBUTION TO THE FREEZING CONTINUES.
9-12-2020
---
FOLLOW THE EXALTATION OF LIGHTS FOR 24 HOURS, WHICH CONTINUE UNTIL DAWN OF THE NEXT DAY.
09-12-2020
---
A CHANGE TO ENTER THIS WEBSITE
Given the uncertainty about who the users are, or because of my mistake in considering them Astrophysicists or related disciplines willing to recognize these advanced and misunderstood phenomena, I had decided on some changes for it and leave it in the state in which it is, with information for others enough and while it is visited, but continue separately or restrictedly because it is not reading to entertainment, and that I would add daily material about this find to which only scientists will find the answers to what I consider to be the greatest discovery of another world within ours, and of the greatest interest in the entire history of humanity, but not received as such because I am not the one indicated to be its author, because of my independence with the natural sciences.
And one aspect that we must not neglect is that in its origin, this website was designed only for a few scientists in the United States that the Miguel Lillo Foundation would bring to their attention, in times when we only knew about tiny little men, who it would not have given them sustenance to continue, causing a turnover of those now unknown observers. Or that they should today, with the unthinkable reaches to which the much sought-after Parallel Universe has been reached with the life of invisible beings and another ancient planetary system in line with the theories of the Mirror Universe of Julián Barbour, Arthur Eddingtn, Sean Carrol and Alan Guth , I repeat, the knowledge of this website should be in the hands of Legal Persons of Public and Private Law where decisions are not individual. Because that first approach soon begins to move outside of science. I do not know if there is any fraction of these participants, when today the number of visitors is increasing and from all regions, and they would have extended to the field of curiosities and entertainment, in nothing qualified, that could publicly publicize reckless images that would cause fear among the population. Disseminating without precautions or without measuring the effects in pandemic times would reach unsuspected limits, exceeding the good purpose of this work.
---
VIDEO REPEATED IN ALL SECTIONS
THE COSMIC ARACHNID IN MOTION.
March 10, 2021
I repeat it. It corresponds to November 25, 2020. I would have to reinsert it in each Section, not only because it is the most viewed, but also because it shows his body movement. In addition to the fact that the content of this website is very long, most readers enter only one section or another and fail to see that these beings by their will if they have sustained movements in a way that we can recognize.
And for this reason these new forms of intelligent lives are precisely misunderstood, because they lack movements. For months, night and day in quiet that is not leisure. They make and carry out their natural mandates. Although always stiff, which, added to their lack of defined lines, resemble for these causes more indefinite spots or small white or raw clouds without bodies or faces floating, than to intelligent beings or individuals or animals of our nature that have been seen or imagined.
ARE IN GENERAL, ACROMATIC AND INANIMATE GEOMETRIC FIGURES
That is to say that they have no recognizable form, to suppose them to be "lives" by themselves, nor their intelligence since they cannot distinguish a face where it can fit. No feet to walk or mouths to feed. At least now we see him doing "braceadas", in the style of our dancers. As for the face, once I manage to see it only to this being, and to others but in doubts today.
In this video one of them "comes alive" because he moves abruptly for the only time and without concealment in annoyed response to my express request not to leave that music room until they show me his face. After a month it fulfills in this way how they are seeing it and moves to the adjoining gallery. The other that you see next to him, continues for 5 months also faithful to my request to always have him close to me in case I need him. But to make it possible, I do not allow anyone to enter, or to clean that room. I have it closed although I can enter without turning on lights, unless it is from the cell phone.
I will repeat it in more, to help the understanding that the stillness of those other figures, is just a pose chosen by their nature, and that I compensate it with the animation accelerated by spacers of the cameras in intervals of 30 "each. , that otherwise they would go unnoticed.