11 Dec

OTHERS FILMS XXVII
THE SAME APPROACH DW CAMERAS # 2 and # 4. LOOK AT THE PRINCIPLE OF SPECIFICITY.
10-13-2020
---
THE LINKS WITH THE NEW DIMENSION
Worrying to show you the links that denote the cause-and-effect relationship between both dimensions, I have omitted to elaborate on a point that is more than interesting and that is no less.
How would you explain what is coming
We know that there are no links or plans with ideal entities, or from whom to expect a result in some sense. I go to the case
Some journalists are going to come at some point to make a note and take photos of those beings that qualify to be "a new form of invisible and intelligent life", who is photographed with the journalist at an agreed day and time.
Let's measure how much unreality they transpose or not.
I have the Cosmic Arachnid prepared to be the one who visits the journalist first. He will remain inside the musical instrument room for a piano and a cello.
All right. I have the technique to make that happen.
We are talking about immaterial beings, but I plan as if they were people with understanding.
The Arachnid is considered "nothing" for science and therefore that encounter is unrealizable because there cannot be a link or understanding with that type of imaginary beings. There is no communication, contact or whatever you call it, with unreal beings.
There are many of them to do this test, but I prefer it to the Arachnid because from the first day I film it and tell the visitor that I am going to keep him in that same space until he shows me his full body and that he has already done so.
Of those two Arachnids, one has not moved and the other is at the entrance to my house, and when they come to interview me, that being will reenter inside. I keep talking about immaterial beings who cannot contact anyone.
This is how I explain it so that it can be defined as an existential being, if it is real or not, if it is ideal or concrete, if it has matter or not, or if it is?
It is early for that answer, but if this being is not a concrete object, I nevertheless manipulate it, which is what I am achieving by knowing about its character and habits. But it is invisible and does not feed. It is not an "affordable animal". It is intangible but I understand myself with him and with the entire colony.
What similar experiences are known? In this way that I propose, neither are religious women, nor is anything known about this.
This is what I meant by characterizing them as immaterial entities, and entities because we can show and transmit their real and true images by itself, transcending their own relevance, and whose existence is also real and concrete in that they exist as such and nobody can deny them, or that they are those whose existence is of improbable negation, clearly differentiating them from any ideal or unreal entity that lacks the power to generate a concrete link with their interlocutors.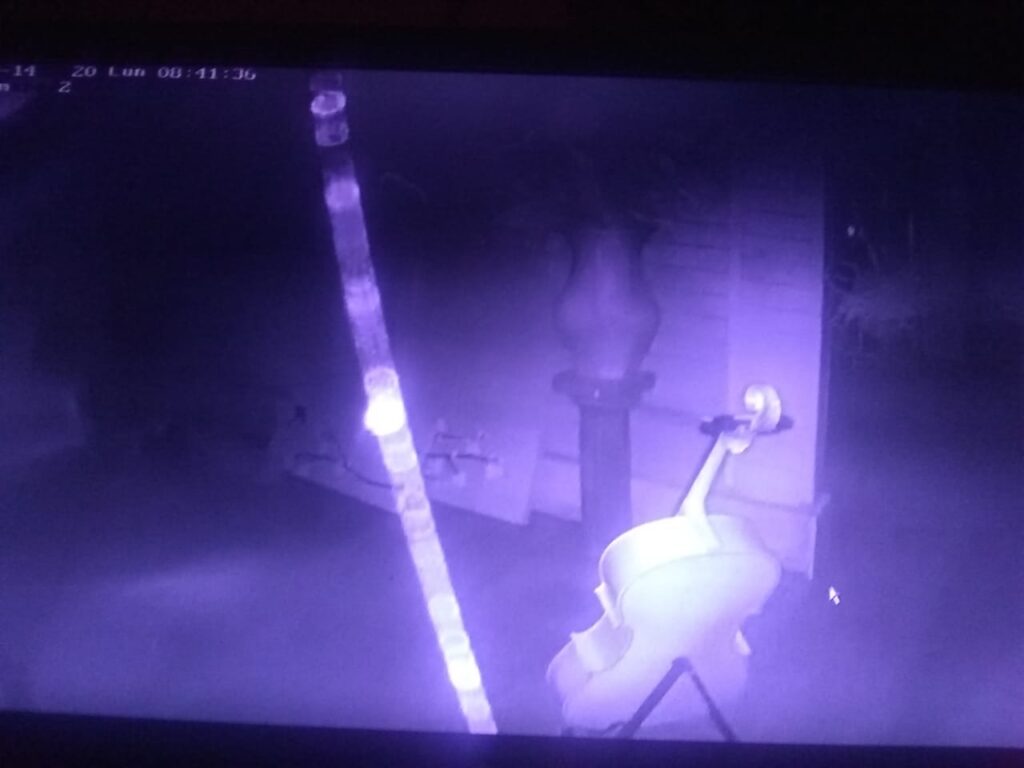 ---
BLUE IMMIGRANT FROM 12-13-2020 deposited by eight White Grid beings
A BIRTH
It has similarity with the specimen of the 4th. Color due to its adhesion to the plant. In this case, this immigrant would be an intelligent being created in organic matter, or of the same genetic equivalence. We will continue later. Only a few minutes ago it has been made known, with the appearance of being a childbirth or first birth of Grid Beings without their crying copies of their parents, confirming in this case my hypothesis that the DNA RNA in the reproduction of these specimens
First general characteristics in the reproduction of these green and blue species and previously seen with Placentas Eggs
1- Several parents equal to each other, 8 in blue and 5 in green and similar in Eggs Placentas, can reproduce another unequal in whole or in parts.
2- The copy may be larger, different morphology and color than its parents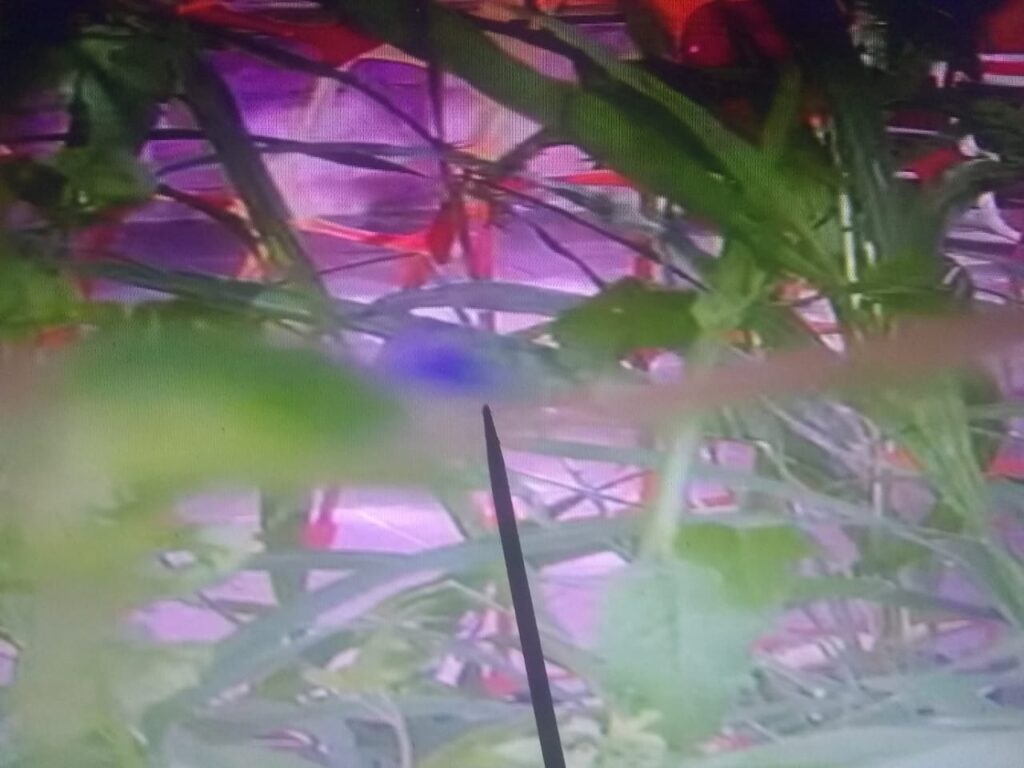 ---
MIRROR UNIVERSE *
Yesterday I mentioned this theory of the Mirror Universe only in the sense of the existence of another world besides ours, but it is objectionable.
I used to describe the way the other world is presented to us. Today, explained in the terms of these theories, which start from when in that first microsecond of cosmic inflation or the Great Rebound, as Steinhardt calls it, we would have already been born marked with the "two temporal arrows" of present and past, and not with one, but valid only to the other and new dimension that accompanies us, without it having transferred its spatial coordinates.
Not so in these studies, to which Lathan Boyle adds, in that these arrows are assumed to be independent, our world going to the future and the other invisible world to the past, which is not supported by the current reality, but surely these Scientists are the ones who will finally define this discovery. Among them Roger Penrose with his perspective of the CCC, as a more convincing proposal, but that does not explain for now the coexistence of these universes together and one within the other.
If these positions extended the state of the phenomenon by placing it within the universal whole, the Mirror Universe theory would have its fruits.
THE AGENTS OF ENTROPY
I see only approximation theories, because they pursue a dimension constituted in matter, with gravitation and with physical phenomena that are known from here, but not with other forms of organic life because they do not affect their cosmological analyzes, which they only look for in other planets in our same dimension. Immaterial life, which are neither visible nor tangible, they do not have in calculations for both natures.
And more, that world they refer to is another that is not among us, because since Big Ben we have both taken courses in different astronomical and temporal directions. But strangely it is my turn to disagree with those brilliant minds, and show another reality. Or in those theories they should explain more how these worlds are formed, because from what we are seeing, both exist in ours, adding to each other, sharing space and time on an equal level, but, and here lies the amazing thing about the "two temporal arrows", also and only in the other dimensional level, which is the other world recently discovered in these videos, is that it exists in reverse and forward "or equal to while remaining present with us in double existence and equal time ". The one that goes back is only one of its faces to the immemorial past in another hidden third dimension, different from the visible one, where even the vegetables had apparent intelligence and physical mobility with autonomy at their roots, but which are not our origin.
These theories focus only on the stars, as massive entities and not on those who inhabit them. And if life and planets follow disconnected courses, that is correct, but if one of these invisible lives carries matter at will, as I have shown, the equations must be renewed. Entropy may no longer be the exclusive work of what is believed, but also of that powerful and organized life that I am showing you, which looks like coined from the lineage of the creators and not from a second rank or another simple form of intelligent life that was unknown.
The tiny beings of Noorhn are not the ancestors, and this other world of the invisible is not our cradle. We are two worlds within one, but the "others" inhabit and live in the entire universe inside and outside of matter, while we are only from this planet, and if we were also in others, this analysis would not change.
Now that we know who the universal beings are, and that weightlessness reigns in that other world, or that they do not respond in that other dimension to our laws of physics or biology and others, how can they speak of other mirror universes based on laws who will not be able to support their theses, or by arbitrarily selecting the objects they submit to their studies and excluding others?
On what plane should one speak of entropies, if these ideas are born from a look at the cosmos that is in only one dimension, and not in the other, or assuming its uninhabitability or its unnecessary inclusion? They would be isolated or besieged results. And if our invisible men are not reachable by the second law of thermodynamics, then how would we know for sure that these newly discovered beings are not the agents of chaos or its rearrangement?
These ideas of the mirrors shine because they suppose it is impossible to bring those worlds closer together, because the other, according to Boyle, would be found in the Cosmic Microwave Background (CMB) where they agree that the laws of physics or thermodynamics are in force here They are also real and the same for the other world. Or that gravity is the one who generates this phenomenon, and it would not explain the antinomy with what we observe in this work.
THEORY OR STORY?
My objections to the theories of Mirrors, are merely descriptions of observations by direct contact with these new visitors or phenomena, which only becomes complex at the point of the two phases of existence of the invisible, due to the difficulties they present to show themselves, that you yourself notice it. I only compare theories of others with my own experience, which is now yours too.
But science has none of these experiences with other dimensions. Nor do they have in their mind any theoretical construction acquired in their colleges that makes it easier for them to admit something that does not happen to themselves. It is not, nor has it been a subject of study in their universities. They do not have bases that guide them, but they do have a protective shell against rare phenomena or whose authors do not show their same academic preparation.
If it exists in them, vague ideas about possible forms of life different from ours, and they have started with projects to look for them in the meteorite minerals that they have already exhausted, and now in reactions of the few chemical elements of our nature, or getting ready to do these jobs in their space plans for when they land on other planets and with the instruments they have. If we add up all these good intentions they are worth nothing. Only his philosophers, who do not lead in laboratories or field tests, and as always ahead of time, admit invisibility and all this work.
And ideas to other dimensions are born in the weathered String Theories, and even more so they will deny my inconceivable giant stride discovery, that they have not had time to wake up.
But to my position that a single dimension can have two phases, appearing to be another dimension, or how I pedagogically mention it as another third dimension, to avoid so much rejection, I recognize that it is extremely advanced and unsuspected.
NOT A SCIENTIFIC DISCOVERY?
But they already have this material and it will be a matter of time or new generations, which could be shortened, introducing them to universities and when the time comes, making public some of these images in which even the children in their daily walk would recognize them and come to light to expose themselves for what they are: joint worlds and they, the other faces of humanity, and that is where science will react by being recognizable entities by many.
And this why? Because this is not a scientific discovery, but just another fact of life. It is the other superimposed nature unknown, at best it is still unknown.
Its discovery is not an exclusive attribute of the scientist, but of all, because it does not require particular knowledge to collide with other inhabitants in our same lands.
But what will result from tests that will soon conclude at CERN's LHC, certainly and even if it is only tests with less expectancy, will be highly merit of sophisticated and modern science because they will promote the development of knowledge of this topic.
---
VARIETIES OF AGGLUTINATED WHITE BEINGS. A NEW CURVED
12-13-2020
---
ECLIPSE OF A MOON THAT IS NOT EXPOSED VISIBLE HERE IN NOORHN
Eclipse of hs a.m. 13: 20 '
I am filming in original between 12:00 pm and 3:00 pm. And in videos I encourage at irregular intervals of hs a.m. 12:00 'to 15:00'
I stop at the 40 'that surrounds the phenomenon and then drag until 6 p.m.
And I upload as a Photo Witness of the eclipse that our Astronomical Observatory publishes in our city
NOT SEEN IN VIDEOS. BOTH CHAMBERS EXCLUDE THE ECLIPSE. CAMERA LENSES ARE SMOKED.
I upload this material because it is a good opportunity for you to observe the operation of my cameras, and how much they select the material under their focus, although at night they do not eliminate a few stars that haunt this sky
In time of its phenomena, birds in flight are not excluded, nor are charatas, which are small turkeys that perch permanently in the support of these same cameras.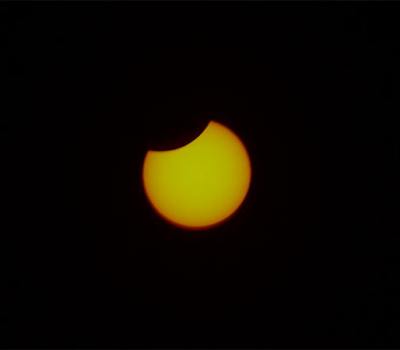 ---
METAPHYSICS
A NEW ONTOLOGICAL CATEGORY THAT CHALLENGES THE SENSES
We ask ourselves metaphysical questions from the first day of this website and at all times I advance insistently describing in guiding your answers, which will fall on you
finally and they will be according to your formations.
I have also avoided framing the study or within which branch of knowledge is where they belong, but taking a turn in this I will make suggestions, for those who are interested in how to face and draw conclusions by their own criteria, regarding the realism or not of these phenomena infrequent and so that they generate their own capacities that satisfy them, and not continue to open questionable doors, which would add to the biological difficulties of admitting to the news of my discovery, inevitably entering or falling into the field of General Philosophy and not finding the exit .
Although superficially I only affirm the existence, because it is only that, which is why I do not speak of realities or concrete objects that is the subject of study of the sciences, referring to this new form of intelligent life whose truth value I validate for being they of improbable negation, which also from the current of Thomistic thought, this quality confers the attribute of unnecessary demonstration, and every attempt to achieve it gives and increases the sense of true to that doubt or denial.
The serious problem and never presented before, to gnoseological theses due to intelligibility or unintelligibility, which resists us to understand these figures at critical levels, is due to the appearance of irregular beings and phenomena, not imagined or not accepted, despite that now become visible under certain conditions that I have always had resolved, leading to its inclusion and analysis within the Philosophy of Sciences, which is where it should be presented.
---
30 'NIGHT OF CHAPARRONES and without animation.
SEE APPEARANCE OF * MORE INTENSE EXALTATION.
SEVERAL VIDEOS.
ARACNIDO EXTENDS FROM ITS TENTACLE ANOTHER OF ITS KNOWN BUT THAT I DO NOT IDENTIFY
SURREAL FAUNA
THE GRIDS
16-12-2020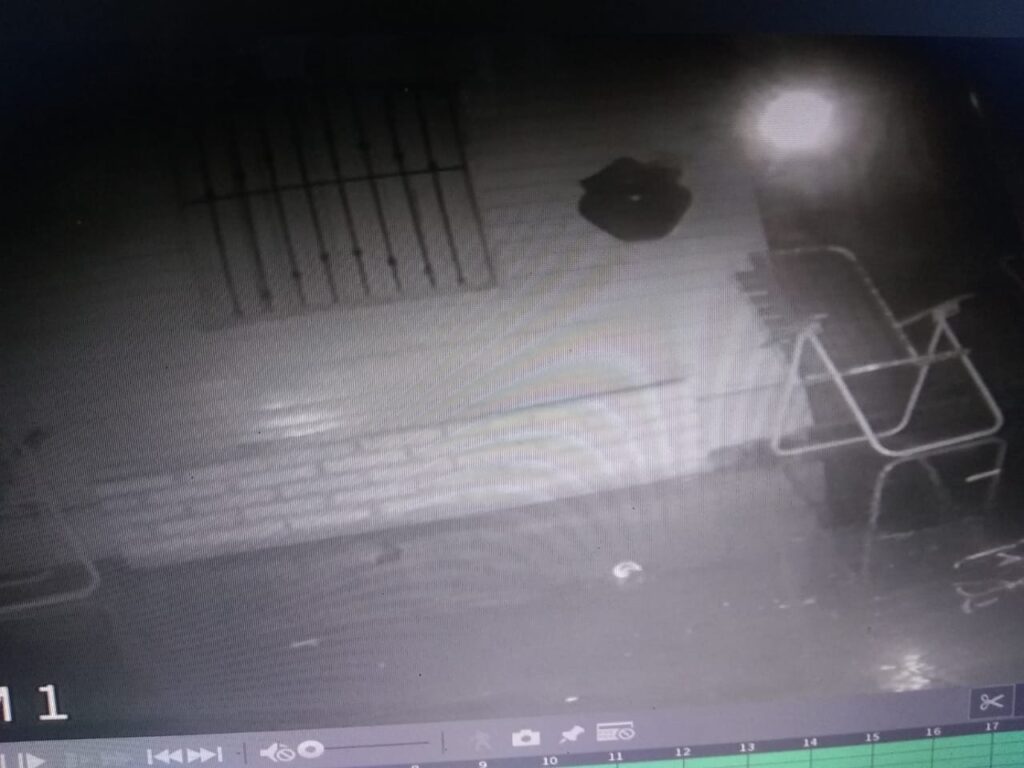 ---
TWO FORCES: ATTRACTION AND EXPANDING
12-21-2020
We are seeing two antagonistic forces that previously gave it, to the decompressor, which comes from outside in all directions as another fundamental force that drags outwards, in that other dimension. But we do not know if it acts selectively on everything or individually.
The force of attraction operates without us being sure if it is the electrons or the magnetism that circulates in the lights on. We will see to make a simple test with each one of them separately, but I am not in a position to separate the electrons from magnetism.
---
"SHEET OF PAPER" ACCOMPANIES THE ARACNID INSIDE THE MUSIC ROOM.
12-17-2020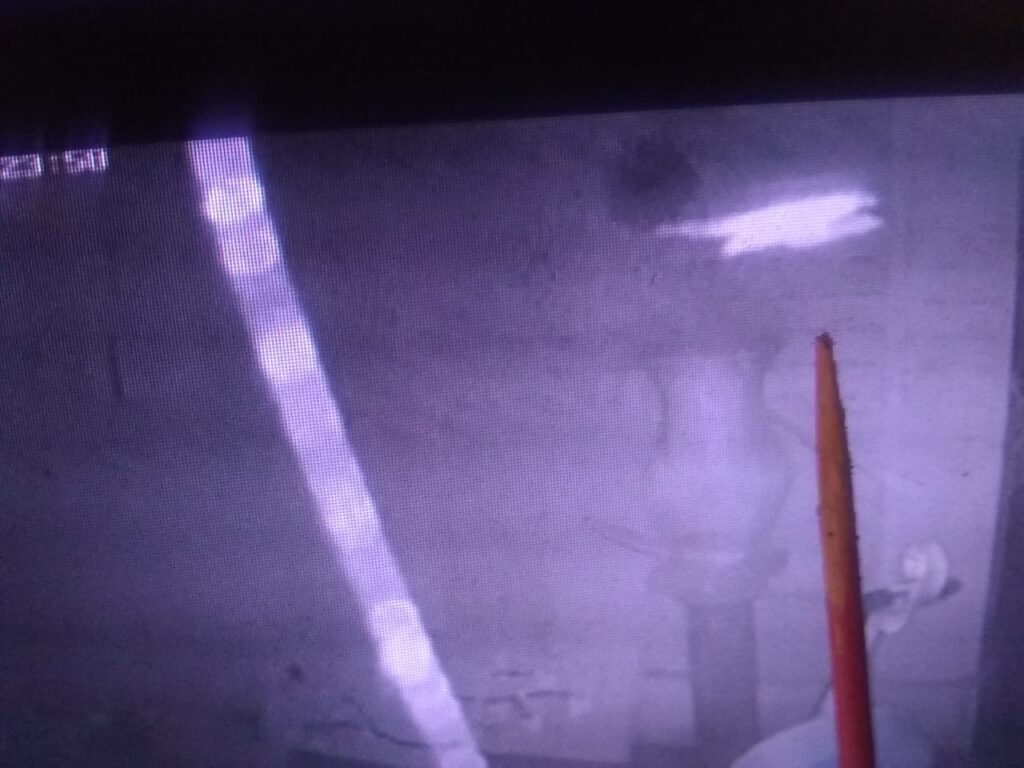 ---
LET US TAKE AS A CONFIRMATION THAT TWO CONTRARY FORCES ACT IN PREVIOUS VIDEO.
These types of rays give me the opportunity to verify the causes of their behaviors, after several days in which it is fluctuating in a back and forth as between two opposing forces, I turn off the light and the event stops. I will upload original videos for further verification.
After the power cut it persists for seconds when it stops definitively
It would also be giving me another glimpse of confirmation to the existence of that Fundamental Force in that other Dimension
---
(cont. Two Opposing Forces)
I TURN ON THE LIGHTS AND THE PHENOMENON IS ACTIVATED AGAIN.
12-21-2020
---
THE PASSAGE FROM ONE DIMENSION TO ANOTHER IS A SLOW PROCESS BECAUSE IT EMERGES FROM ANOTHER DIMENSION THAT WE DO NOT KNOW AND THAT WE WILL SEE COMPLETELY SOON.
---
TESTS OF THE TWO OPPOSING FORCES
Look and distinguish, if the cut of the electric light and like any blackout produces the inevitable: it leaves our vision, and we will not know what has happened to the phenomenon.
I solve it by turning on another adjacent and more powerful light, so that it does not get out of sight.
But the phenomenon disappears, indicating that that light on the stone was the cause of the attractive force.
---
WE GO BACK MORE IN TIME?
THE VIDEO THAT WE PASS EVIDENCE THE PASSAGE FROM A BINARY SYSTEM TO ANOTHER QUADRUPLE?
THE PHENOMENON OF YESTERDAY IS EXPANDED TO TWO CELESTIAL BODIES OR TWO MORE SUNS IN THE FORMATION OF A CONSTELLATION OF FOUR SUNS.
12-22-2020
---
TWO OPPOSITE FORCES THAT DEFINE THE WEIGHTLESSNESS AND THE MOTOR FORCES THAT MOBILIZE THE PLANETARY SYSTEM
See in video before one of these models-bases of extradimensional natural phenomena.
It is shown to massless rays, as the only way of pathetizing the opposite tensions, that our gravity is neutralized and that both are neutralized, by its other opposing force that I call expansive or dragging outside of cosmic space, which predominates in this other dimension about intangible beings and phenomena.
The result of these forces is also weightlessness.
One of them, the expander, is the equivalent of Dark Energy in our dimension, but it works without hesitation in that dimension, and not in ours, because here it does not reach it, except by forcing: a- causing phenomena such as emptiness that it leaves those currents migrating from one point to another, or "surplus gravitational forces", and all without justifying where those forces of magnitudes almost equal to the same universe come from, and also insufficient to explain it due to the exotic origin that It is the closest to reality, but all going back to the beginning, as it is not known from where to get the dark energy that will carry everything in its path, and this by looking for it in our dimension and not in the other.
And it is more likely that the negative pressure of that dark energy, which today is speculative, and not visible in the other dimension for Astronomy, but verified by some supernova, is the same one we are dealing with, or that we could use it as such. temporarily, and which I take for granted by multiple tests in the oscillations of the sun's rays and movements of metals, but in that other nature which for a long time demanded the sciences to take them for existing of improbable denial, which deserves due attention .
THE SUSPENSION OF BODIES IN SPACE
The answer to Cosmology starts from the analysis of the forces that operate and that configure weightlessness and see that there lie the forces that would explain these two phenomena as a whole.
Weightlessness is not the absence of forces, as releasing the winds who or whoever is there. Conversely. This state is the result of two forces that pull in opposite directions, and whoever is there will be "subject", which will require another extra force to move. Thus the leaves and planets are suspended in space, because this is weightlessness in the other dimension.
And below I explain a missing one that no one ventures into: the impulse and line of planetary expansion
Until science admits this new and complex Dimension, it could be argued that this similar force is what this theory calls an exotic force because it transfers to our Dimension or that it is common to both, and that it expands like that dark energy that they seek, but accommodating with more reasons in harmony, a-because it is energy that is left over in the parallel dimension, or without disturbances, b- it is of sufficient intensity according to what is expected of it: g = 9.80665 m / s² or what results from their juxtapositions or from these unified fields and c- its magnitude is that of the same universe
In this Dimension not only do these forces exist, but by itself, by its own essence of being the other Dimension, it gives the other state of plasma or not rigid to matter and planets, as it is in its origin, since it is in which they are sustained and move but carried with additional existing forces of the same identity, the Major Geoastromines I and II, and the Minor Reds and Arrowheads that start from here and exert pressure individually and by millions to each one of them aligning them, by markers that are visible and rooted in all stars, since it has been my first experience 29 years ago, when to a question that they ask me "and what do you think they are doing here?" I tell them "they are natural radio beacons that give the line to the stars on their travels."
They are landmarks of matter in ours, and in gaseous planets, they are of gases. Mine is not theory, but a description of what I experienced.
It is in this other dimension where to find the causes for the support, guidance and expansion of the planets.
Two dimensions adhered and integrated between them that exchange and add or subtract properties in each one of them and thus matter is and ceases to be or where the universe has mass and neither has it. The theories on them will have a grip when their equations accommodate or explain both conjugate natures.
---
INVISIBLE BEINGS Tiny GRIDS CREATE ORGANIC MATTER ON 12-13-2020
For the Covid-19 archive, I film at 2:00 a.m. at 9:46 '.
It is an exemplary model that I obtain due to the coexistence of these exceptional beings with the vegetation, that some indication leaves us due to their dynamic behaviors.
I repeat, not interested now in the reproduction of copies of them, but in another model such as the creation of organic matter, which is obvious seeing it attached to local vegetables, when the wind all together move them attached to each other .
We are witnessing the creation as the work of this tiny group of Grids of dissimilar copies of them and with such different characteristics that I only admit it by witnessing the appearance of this blue copy of white parents.
The Grids are invisible and intangible, but they can carry matter at will, as we have seen before. But today we witness all the strangeness together. Progenitors, it is worth, and their gestated copy, have matter, because otherwise we would not see them attached to the plants and together be swept away by the winds. It is a current intrigue model of science, which deduces that matter can appear out of nowhere, of course in this case, it is not from nothing, but from something that has no visible presence, which is just an accident and not substantial.
Notice that in the daylight, this blue continues among us, while the Green Immigrants who are seen close to centimeters, disappear with the light of day.
This new being is integrated into our nature, like a new insect that was unknown, or another among many that have yet to be identified. Before, we have already recognized three other insects as originating from this Noorhn Colony.
Dimensions are built in and we don't know. Our nature has a double identity in lives with organic matter, and others indistinguishable by their invisibility.
See these Grid specimens days ago in a rainy dawn, and observe their intangible and invisible constitution and alien to our space, which is the opposite of what we see now. They can do everything. To be and not to be, but obeying its own nature, of which we are beginning to know little. Our prototypes of cohabiters, whom I call The Other Faces of Humanity, change and grow.
---
DEFORMATIONS TO MATTER IN PLASMA STATE, HOW IT WAS IN ITS ORIGIN
25-12-2020
---
RAIN AT CHRISTMAS DAWN OF THE YEAR 2020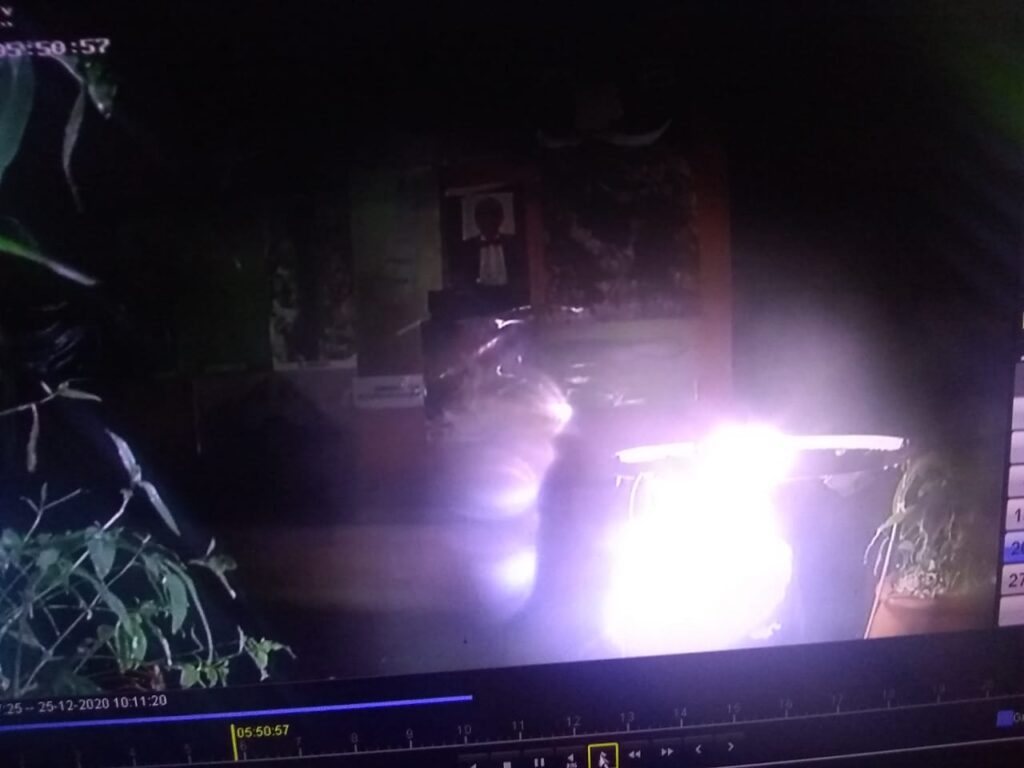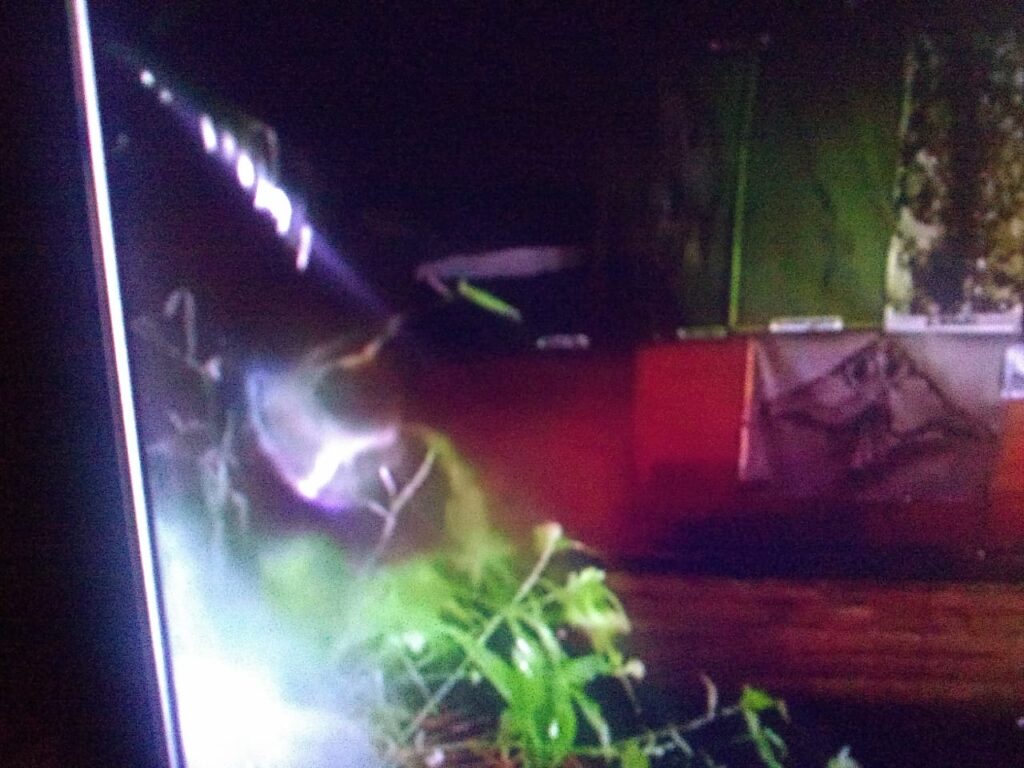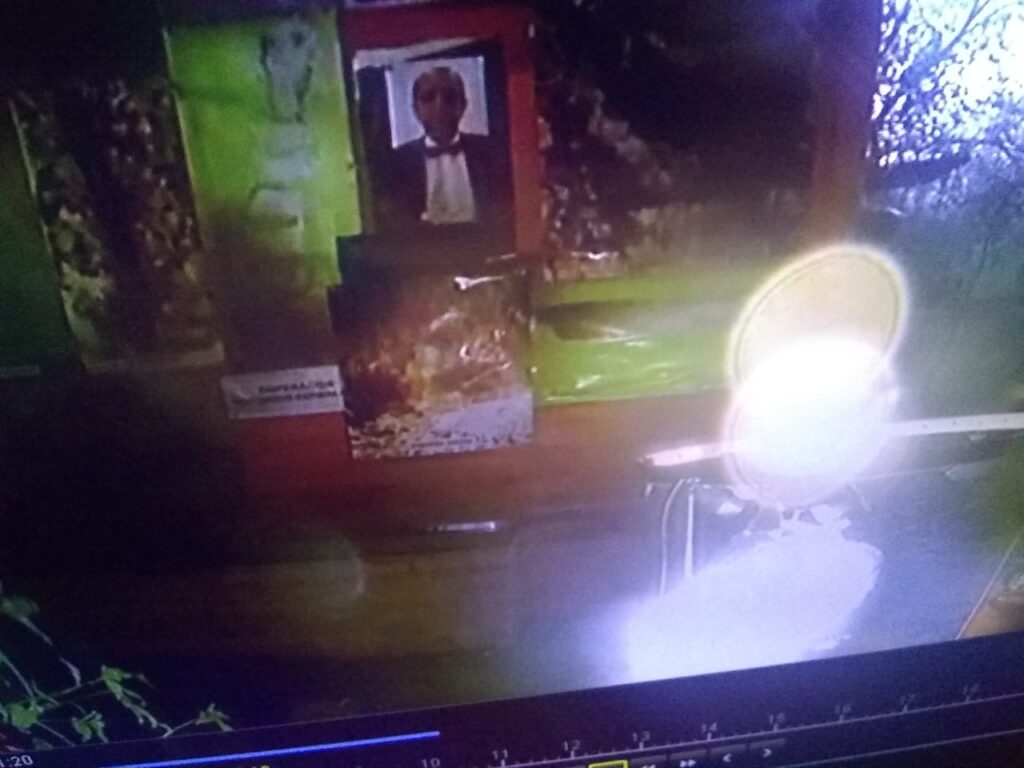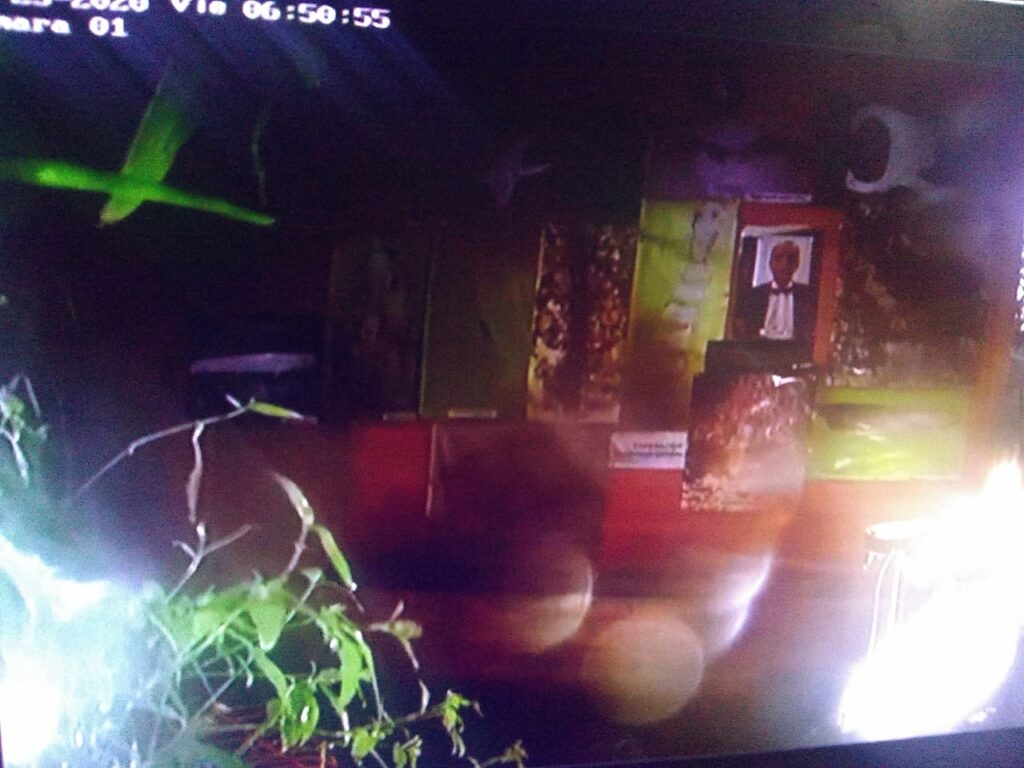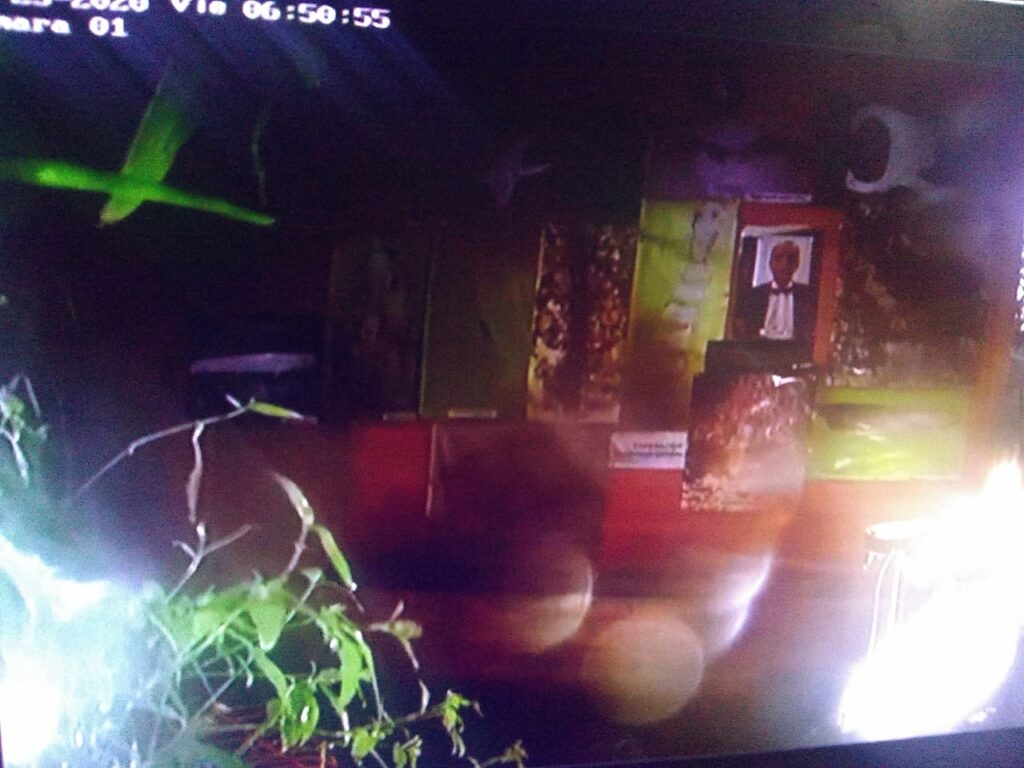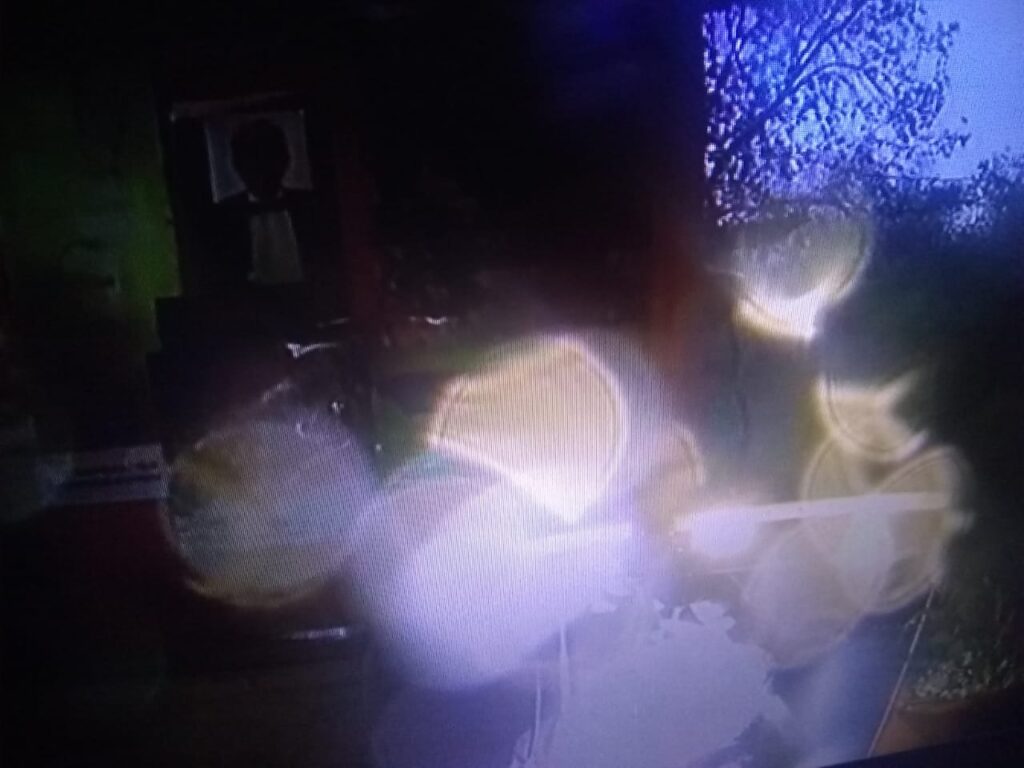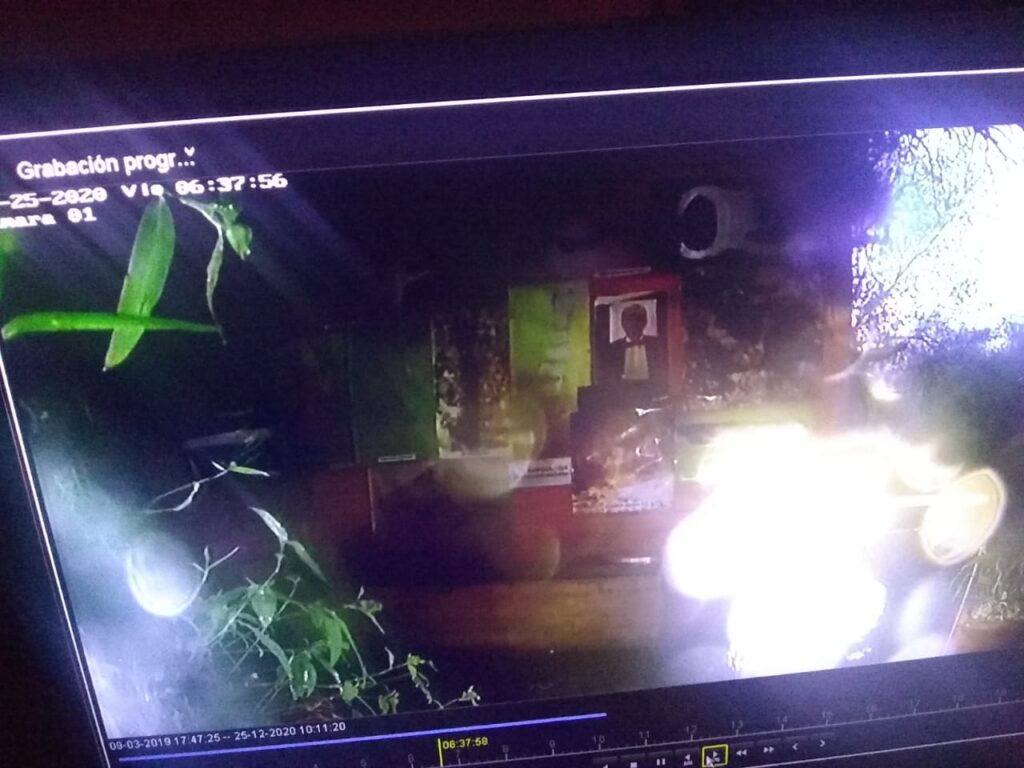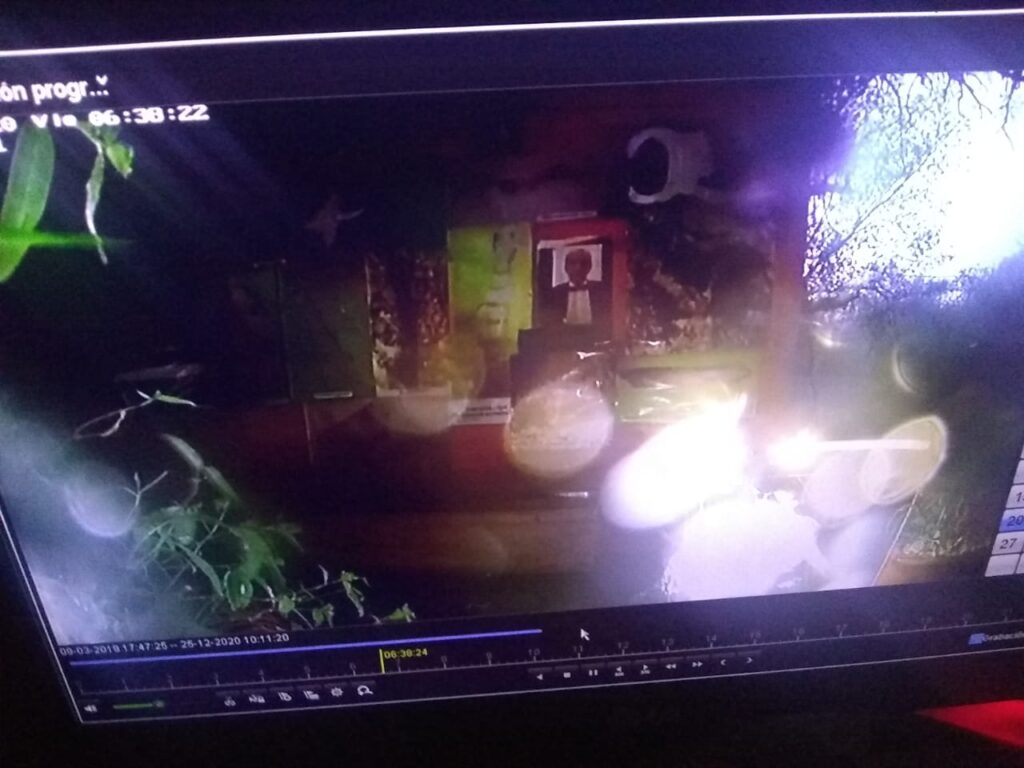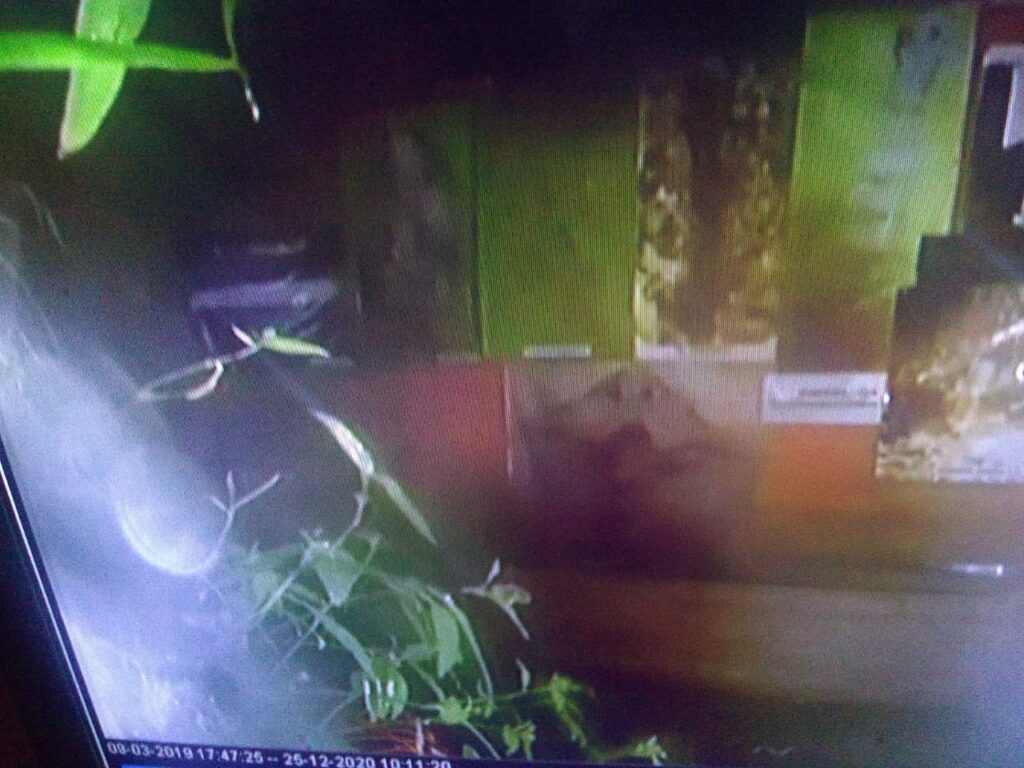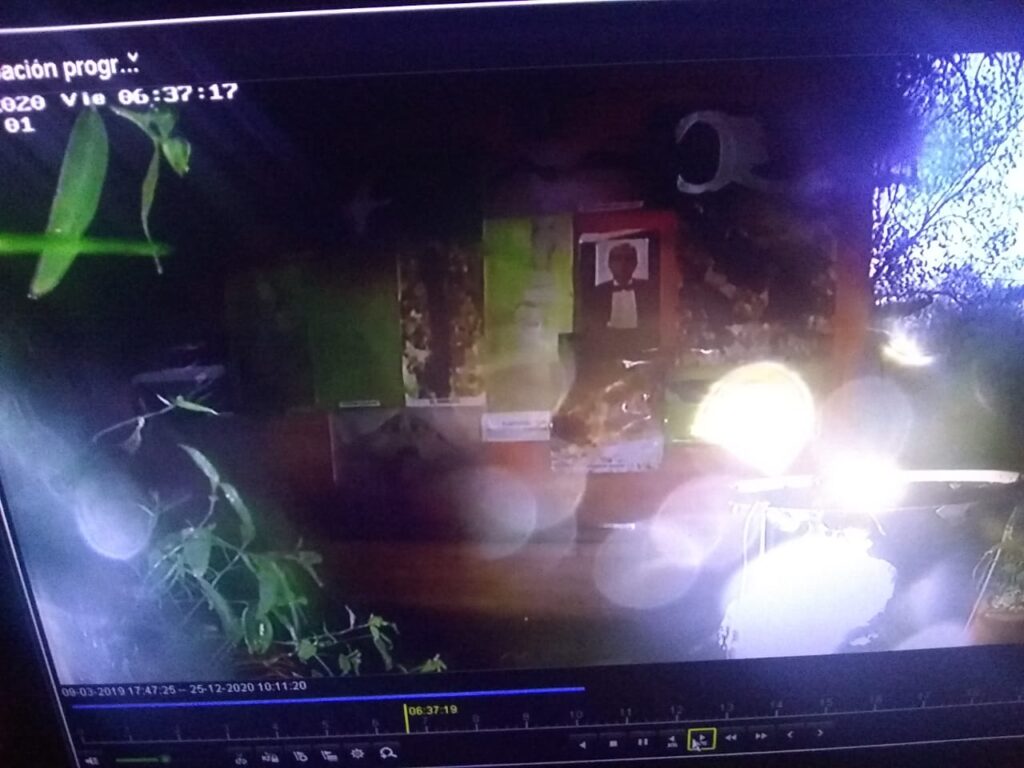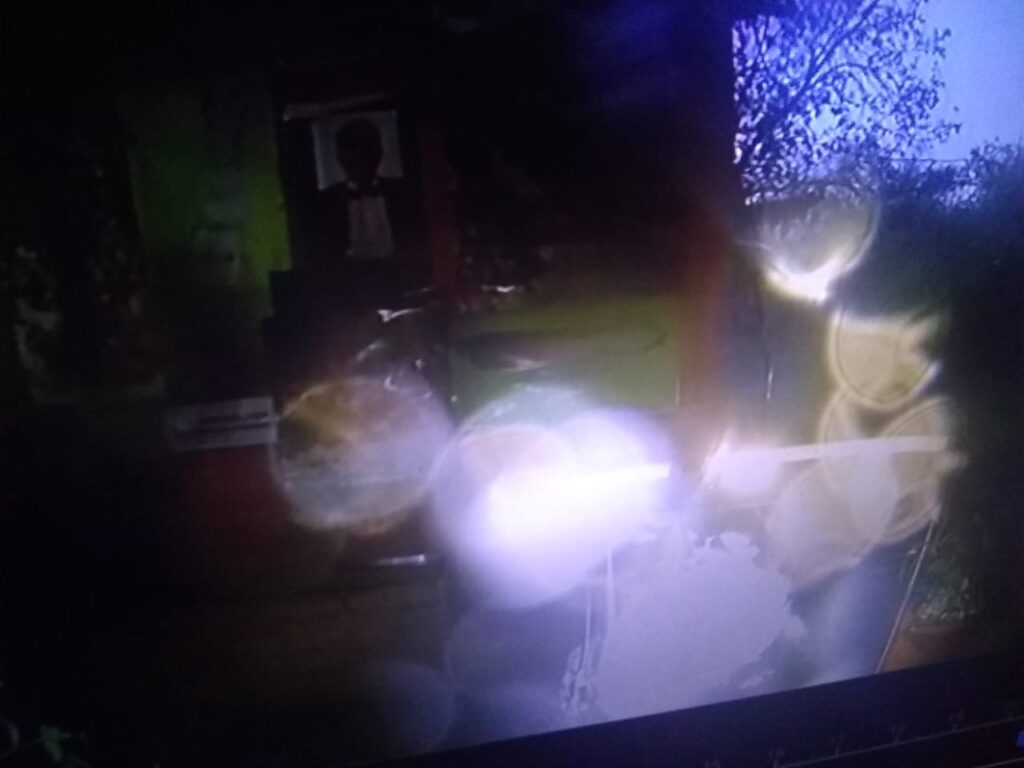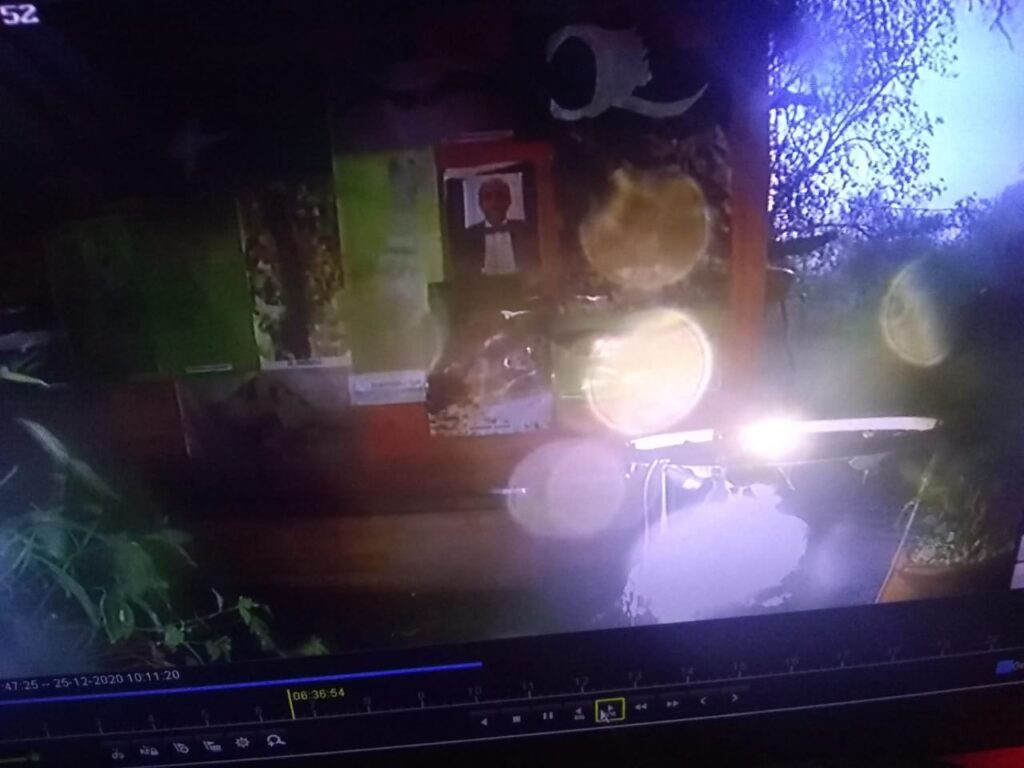 ---
THE ELASTIC SPACE AND THE MATTER HAVE A LEFT OFFSET OF 0.10 CM
Before we explained the elastic space, because there is no other way of seeing it but in that state.
Now I call matter in the plasmatic state, because its elasticity confuses it with encapsulated gases, in which it undoubtedly decomposes in all its elements, when it is the case in which we also see it elasticize.
It is not any of them, to the states that we see in these videos, but it is about when space and matter move, which is not the first time. I am referring to events from the other dimension.
I leave the five videos before the unusualness of presenting videos with this content.
Pay attention to the interval of the times that occur so that a movement stands out obviously. Look at the toothpicks as your markers.
It is the whole and not only the stone that moves. 10 cm. or more. But my interest is in assuring which is the authorizing force of the displacement, that I do not see those that last year clearly identified it. Either she was "the red one" or "sky blue arrowhead".
In the penultimate video see in second 32 "to" Protective Force ", and in second 55" to the rays of the Sun act on the Rock. Also to others. And to the led light fixture, you see, not here, a white cane comes out, which will be seen in original film. Except for this one, which I just got to know, I don't have the others as the protagonist of these effects.
And in the last video, very infrequent in full sun, we see this white being next to the rock, joining the other baton.
---
THE CENTRIPETAL FORCE IN FLIGHT
Without resorting to the laws of calculations or quantum mechanics, here in this other dimension we see this force frequently in the flights of surreal fauna, in which speed does not intervene but weightlessness, and I upload these videos to be used as molds to analyze the new weightlessness that was unknown.
---
STORM ON 5-1-3021
A walk with the cell phone camera. Come in two dimensions. On the outside it is in our dimension where they would see nothing if they were here. And when I enter the camera cabinet, they see in the other dimension, loaded with their invisible beings, at the moment when they appear as always on a rainy day.
---
IMPROVE DEFINITIONS
WHAT MARS THOUGHT, NOW IS OUTLINE AS ANOTHER RED PLANET CLOSER TO THE SUN THAN EARTH.
If I rebuild the ancient solar system, we will be able to know the perhaps already extinct constellation to which we belonged.
Also and together another white body appears, which we will have as if it were the "THE FLYER" from how it is seen in the other camerav # 4, or let's get ready for another surprise.
---
STORM ON 3-1-2021
---
PACKAGING SCHEDULES
FIRST PACKAGING
22_12_3020 hs a.m. 17:13:00 at 60 cm mine, loud noise.
SECOND PACKAGE
identical and in the same conditions as the previous one
12-30-2920 hs a.m. 01:26 '. It makes the noise more intense, or that the hour thus highlights it, but it suffers greater distortion until it is bent. The change of my habits in my bedroom and more noisy equipment or use of headphones almost all day, prevents me from listening to the usual noises of the containers.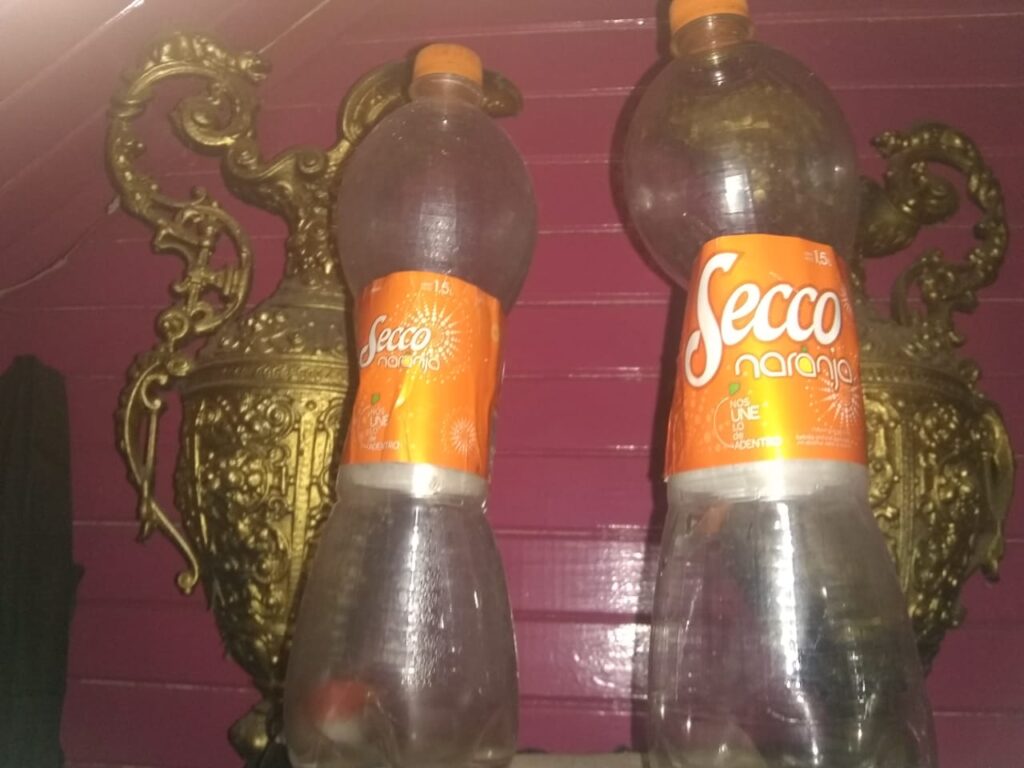 ---
IT IS OWN LIGHT. IT HAS BEEN MY ERROR TO HAVE IT AS AN EXALTATION OF THE LIGHT OF ELECTROMAGNETISM.
IT IS THIS PHENOMENON THAT HAS CONFUSED ME THAT THERE IS A SUN IN THE CENTER OF THE EARTH.
AND IT WILL HAVE ITS PROPERTIES THE SAME TO SUNLIGHT BY ITS EFFECTS OF PHOTOSYNTHESIS ON VEGETABLES
When inspecting this nap two inexplicably plugged electrical appliances, I confirm that their bulbs were on. He then assumed that those from the Colonia were bothered by those lights on the property, and decided not to turn them on until he had clearer signals.
From three days ago, the lights of the other dimension were permanently on. And see today.
I TURN OFF MY LIGHTS AND THEY HAVE GREATER BRIGHTNESS THAN BEFORE
They do not depend on electromagnetism. They are the autonomous lights that exist in the Metal Core of the planet, which I affirm from day one.
They constitute a light show
---
BINARY OR DUADRUPLE SYSTEM
Last December 30 and January 1 of the current year, are the last two appearances of two bright twin suns, when days ago we saw two more suns in formation without definition or brightness, that is, our origin in a system quadruple solar. Now we are with only one of them, with the other of greater mass in dull red, which has been with us for a long time.
What do I highlight?
First, that we contemplate a process of an older system, as I anticipated it without having had these majestic evidences.
Second, that this takes meager and slow work, because I am taking you to the second other time phase of the other dimension. I make them live different phases of that other Dimension of Creation, in the same space-time.
Below I copy an article that I publish in the local press, and that in the opinion of my close circle, has been clear for its synthesis.
REVIEW DELIVERED TO THE PRESS
The film material interpretation laboratory of the "LAS MERCEDES DE NOORHN" EXOTIC FAUNA STATION, Resolution No. 340 of July 24, 1998, located in Polear de La Banda
Communicate:
That after the investigations carried out since 1992, and that its results are documented in more than 1,000 videos that have been published on the website www.noorhn.com since 2019, as well as supported by the Herbert Lehman Department of Physics of the Metropolis College University of New York, this Establishment makes known:
That two new forms of intelligent life have been discovered and between the two with differences at absolute levels, those that coming from the Terrestrial Core, swarm in our province and throughout the Universe, and all within the broader context of the Parallel Universes of modern sciences , with the novelty not yet ventured in the theories, that a single dimension can be in two temporal phases in the same space-time.
That these findings give merit to Argentina and Santiago del Estero, of being the cradle of these longed-for reproducible beings, whose search in other spaces is in the area of ​​international Space Agencies, which has led Astrophysicists Luis Anchordoqui and the Russian Eugene Chudnovsky scientifically explain this finding in two memoranda, where they acknowledge, regretting that the United States was not the first to acquire this status as its discoverer, stating: "… we have failed to acknowledge its existence." These statements are from the public. knowledge.
Director
Dr. Pedro A. Pernigotti Olmedo
I thank the Miguel Lillo Foundation of the neighboring city of San Miguel de Tucumán for the selfless support given, spreading this work in the United States, and the astrophysicists appointed for the kindness of their scientific contribution, who have encouraged me throughout this time to continue and strive in my work, just feeling observed.
---
THE MODALITY OF TURNING OFF OTHER DIMENSION LIGHTS AND INFRARED LIGHTS IN CAMERA SECTORS # 1 and # 4 of the E: V
FROM 06-01-2021
---
LIGHTS AND FLYERS IN SKY UNDER RAIN.
THE GRIDS AT A RAINY DAWN
---
WHAT DOES HEAVEN TEACH US, BESIDES THE REPEATED ARACNID? OVOIDITY SPHERES THAT TRANSFORM BEFORE OUR LOOK. NEARBY PLANETS OR BEINGS?
06-01_2021
---
THREE SUNS DEFINED
THE BIG ONE WITHOUT BRIGHTNESS IN ORDER NOT TO OVERRIDE THE VISUAL TO THE OTHER TWO BRIGHTNESS
06-01-2021
I do not consider the fourth, because it is a planet of appearance, and the Flyer, whose antecedents we have in all its forms.
---
START THE VIDEO WITH THE EXTERIOR INFRARED LIGHTS ON OF THE VIDEO CAMERAS AND ALSO THE ELECTRIC LIGHTS OF THE PROPERTY OFF, LEAVING THE SITE LIGHTED.
Inside I show camera 04 e / v, which shows the Noorhn tent illuminated.
The film advances and a person is seen eliminating the infrared light, and now they see the patio and the cameras in the dark too
All illumination has disappeared in every place and every phenomenon of another dimension.
The cause of the appearance of the luminary that replaces the sun in the core of the planet, is to be attracted by the infrared, useful to investigate the origin of the appearance of the planetary system.
---
ANOTHER LINK CAUSE – EFFECT BETWEEN DIMENSIONS. SEE HOW TWICE I TURNED THE ON-OFF KNOB, AND I ADDED TO CHANGE THE LUMINOSITY OF AN EVENT OF THE OTHER DIMENSION BY THE OPPOSITE EFFECT.
Electromagnetism negatively affects the bright white natural light of the Earth's core.
---
THE ORIGIN OF THE EARTH. IS IT PROFILE AS THE NEXT CENTAURI, OF THE CONSTELLATION OF CENTAURUS?
The red sphere that we are seeing, finally corresponds to one of those common stars, called a red dwarf, for being colder and half the mass and brightness of only 10% of our Sun, and as the closest to it. It is of the M5.5Ve spectral type, with a distance to our Solar System of 4, 24 light years and that today houses two rocky planets, and our observation of it must be considered in its late period.
All this is explained by the animated images, but I do not find a justification for the interference of El Volador, who remains at all times as if it were a star orbiting the apparent night Sun day and night, which although its incongruity is serious, so we see it walking , until we can get more data to see it in another way. In these strangeness, could it be that the weightless space is the cause of the absence of light at certain times?
---
A COLORED GRID?
02-08_2021
It appears to be the affirmation of colors in the being Grid. In the next few days its completion and other phenomena for the time of year are to be expected.
---
VIDEO REPEATED IN ALL SECTIONS
THE COSMIC ARACHNID IN MOTION.
March 10, 2021
I repeat it. It corresponds to November 25, 2020. I would have to reinsert it in each Section, not only because it is the most viewed, but also because it shows his body movement. In addition to the fact that the content of this website is very long, most readers enter only one section or another and fail to see that these beings by their will if they have sustained movements in a way that we can recognize.
And for this reason these new forms of intelligent lives are precisely misunderstood, because they lack movements. For months, night and day in quiet that is not leisure. They make and carry out their natural mandates. Although always stiff, which, added to their lack of defined lines, resemble for these causes more indefinite spots or small white or raw clouds without bodies or faces floating, than to intelligent beings or individuals or animals of our nature that have been seen or imagined.
ARE IN GENERAL, ACROMATIC AND INANIMATE GEOMETRIC FIGURES
That is to say that they have no recognizable form, to suppose them to be "lives" by themselves, nor their intelligence since they cannot distinguish a face where it can fit. No feet to walk or mouths to feed. At least now we see him doing "braceadas", in the style of our dancers. As for the face, once I manage to see it only to this being, and to others but in doubts today.
In this video one of them "comes alive" because he moves abruptly for the only time and without concealment in annoyed response to my express request not to leave that music room until they show me his face. After a month it fulfills in this way how they are seeing it and moves to the adjoining gallery. The other that you see next to him, continues for 5 months also faithful to my request to always have him close to me in case I need him. But to make it possible, I do not allow anyone to enter, or to clean that room. I have it closed although I can enter without turning on lights, unless it is from the cell phone.
I will repeat it in more, to help the understanding that the stillness of those other figures, is just a pose chosen by their nature, and that I compensate it with the animation accelerated by spacers of the cameras in intervals of 30 "each. , that otherwise they would go unnoticed.